LinkedIn offers members many opportunities for professional visibility. The visibility satisfies the requirements of LinkedIn's main customers — recruiters. The visibility also makes LinkedIn members happy as well as increasing their chances of being found by recruiters.
One of the primary methods of making yourself visible to recruiters, employers, and other members is by joining LinkedIn Groups. Usually Group membership includes a significant number of recruiters, so participating intelligently in Groups increases your visibility and, hopefully, your credibility as well.
LinkedIn Groups can be critical to a successful job search because of the many ways you can leverage them for both visibility and credibility — when used with care.
Choosing Your Groups
Each LinkedIn member can join up to one hundred Groups, although the average LinkedIn member belongs to only seven. My strong recommendation is that anyone in a job search join as many groups as they can, all one hundred if possible, at least while in job search mode.
LinkedIn offers two primary ways to search for Groups:
1. Click on "Work" in the bar at the top of your LinkedIn Home or Profile pages.
When you click on "Work" a small dialog box will open which offers you several options ("Learning" "Post a Job" "ProFinder" and more). You should find the word "Groups" in that box. Click on it, and a new page will open.
The new page will show you your current LinkedIn Groups, highlighting the most active ones you belong to..
2. Type your interest into the LinkedIn search bar
At the top of most pages of LinkedIn, you will find the main LinkedIn search bar. It's on the same line as the main menu links like "Home" and " My Network."
Type keywords describing the group you want into the search bar, hit enter on your computer or phone, and a search results page will open. These results will typically include people and jobs as well as Groups.
To focus the results on Groups, click the "Group" link above the search results, and LinkedIn will return Groups that contain your keywords.
Engage Using LinkedIn Groups
Over 2,000,000 Groups exist — for many topics like jobs and job search (like our own Job-Hunt Help Group, of course!), industries, professions, businesses and types of businesses, locations, employers (and employer alumni), technologies, hobbies, publications, and more.
You won't have trouble finding one hundred groups that can help your job search and your career.
Sharing –
Demonstrate what you know by sharing good information you have written or found online. Comment carefully, respectfully, and knowledgeably because what you share in a LinkedIn Group is a live demonstration of who you are, how (and how well) you communicate, and how you work with others.
Connecting –
Groups are a great way to "meet" people virtually. Comment appropriately on other members' comments and Conversations. Your Profile photo will make you recognizable, like a personal logo across all Conversations (and social networks), and you will soon begin to look for the contributions of other LinkedIn "friends" by scanning for their Profile photos, too.
Finding Jobs –
If allowed by Group management, recruiters will often post jobs in a LinkedIn Group relevant to the job. So you can find jobs which recruiters have posted for the members of the Group.
With Groups, you can see who posted the job, and reach out directly to that person.
Researching –
LinkedIn search function can also search through the Goup's posts. You'll find amazing information available in LinkedIn Groups, from job postings to scientific discoveries and everything in between.
In particular, LinkedIn Groups are excellent sources of information about many employers, directly from current and former employees.
Use the Group's simple search function to find Conversations that interest you. Then, do your research, and, if appropriate, "like" the discussion, and add an appropriate and relevant comment (be nice!).
Learning –
Whatever your field, people are sharing the latest information about that field with other members of relevant Groups. Life-long learning is a fact of life (and career survival) for most of us, and Groups will help you stay up-to-date.
Again, the Group's search function can help you find appropriate and relevant Conversations to help you advance in your knowledge.
Beware the Hazards of LinkedIn Groups
Groups are excellent, but hazards do exist, and most of the hazards I've observed are self-inflicted wounds:
If you are currently employed, do NOT EVER announce that you are "seeking new opportunities" — that can mean immediate job loss if anyone in your employer's organization sees it, particularly someone in HR or your boss (and they do look for those announcements).
Comments and posts you make in Groups are usually visible in your LinkedIn Update stream. So, a "private" announcement in a small LinkedIn Group can easily become visible to way too many people. Don't share your own, your employer's, or anyone else's private information in LinkedIn.
I have seen several people act in Groups as though they were having a private conversation with someone they didn't like. Not smart (or professional or polite), and very unlikely to positively impress a potential employer or recruiter. Or anyone else…
I have also seen people post comments full of misspellings and bad grammar. Since these postings are the only examples of your work that most LinkedIn members will see, better to take the time to carefully craft your contributions.
Linkedin allows you to manage the visibility of various Groups on your LinkedIn Profile through each Group's settings. A Group is visible when the Group's logo appears on your Profile. You can also edit your Profile to select the Group logos to make them easily visible (or not) when someone – like your boss or a recruiter – is scanning your Profile.
Bottom Line
You know the basics, of course: your profile must be 100% complete, including a nice headshot photo (just you – no babies, pets, family, or friends). Groups will help you expand your LinkedIn Connections which is necessary for visibility inside LinkedIn. You will only be visible in the search results of people who are connected to you, so the more connections, the better.
More information about LinkedIn:
---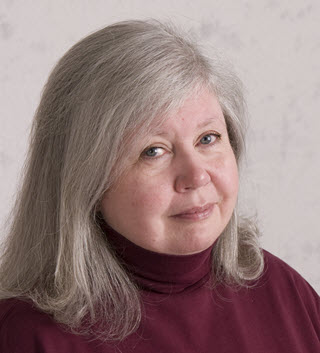 About the author…
Online job search expert Susan P. Joyce has been observing the online job search world and teaching online job search skills since 1995. A veteran of the United States Marine Corps and a recent Visiting Scholar at the MIT Sloan School of Management, Susan is a two-time layoff "graduate" who has worked in human resources at Harvard University and in a compensation consulting firm. Since 1998, Susan has been editor and publisher of Job-Hunt.org. Follow Susan on Twitter at @jobhuntorg and on Facebook, LinkedIn.
More about this author…