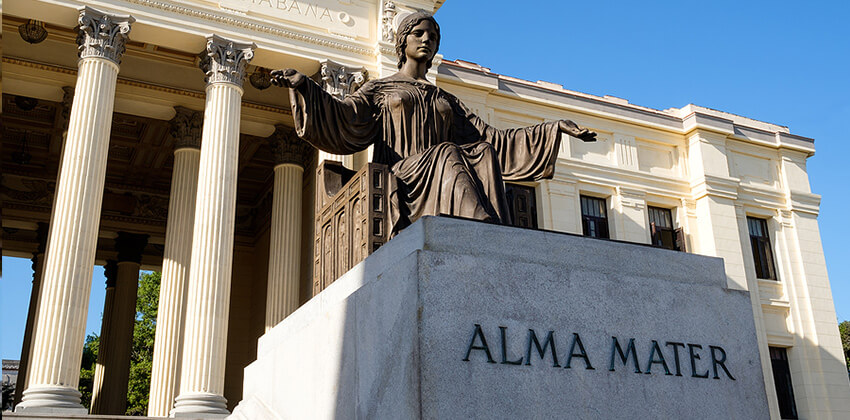 The Education tool in LinkedIn can boost your LinkedIn networking power – and job search results – past the typical connect-and-wait method of interaction on LinkedIn.
LinkedIn's Education section can make your networking activity much easier, opening doors for any former student (even if you didn't graduate).
Through Education, track down old friends and classmates, and also connect with people you didn't know when you were at school.
Don't limit your connections to people who attended when you did. Connect with people who attended at a different time, before or after you attended.
The school is the glue that makes connecting both easier and more effective.
Having something in common with a stranger, like a school you both attended, can ease the stress of reaching out, providing "common ground," and starting the conversation.
When you have identified people you want to contact, see the sample messages at the bottom of this article, and read 4 LinkedIn Icebreakers (with Sample Messages) for excellent and useful tips on how to proceed.
Maximize Your Profile's Education Section
The Education section provides space for colleges and universities attended and degrees earned. Keywords!
To maximize this tool, complete this section with each school's name, your major, and other relevant facts. If you have attended more than one college or university, include them all.
NOTE: You are not required to include the years you attended the school, particularly if you attended more than 20 years ago.
As usual, LinkedIn offers plenty of space for you to use to highlight relevant accomplishments and awards. Take advantage of their generosity to showcase your school activities, particularly those related to your professional goals. LinkedIn offers the option of uploading documents you have created and/or linking to relevant reports and other information you have posted online that support your qualifications.
Search Education to Expand Your Network
Scroll down to the Education section of your Profile, and click on a school name. LinkedIn will open the school's page.
Near the top left of the school's LinkedIn page, you will find these navigation options shown on the image here.
Click on the "Alumni" link, and LinkedIn will open pages that provide you with a very interesting analysis of the members of your network who have attended that school.
These 6 categories include: where they currently live, where they work (current employer), what they do (sales, business development, finance, engineering, etc.), what they studied at this school, what they are skilled at, and how you are connected (1st, 2nd, or 3rd level).
If you choose, you can define a "Start year" and an "End year" for the alumni you want to see. Or leave these fields blank, and see everyone (in your LinkedIn network) who attended this school.
To start your searching, scroll through the pages of your school's alumni to see where everyone currently lives, works, and what they do. Then, dig into what your fellow alumni are doing.
LinkedIn provides the usual people search options: job title, keyword, and/or company name.
Perhaps, start with your current location to see what local alumni do — employer names, job titles, professional fields, or whatever is important to you. Scroll down the search results page to find links to the profiles of the people who meet your search criteria.
You can also click on one of the bars in the alumni analysis to find the people in that category of search results (like a different location or employer).
LinkedIn analyzes and shows you those who are your first, second, and third level LinkedIn connections, so the size of your LinkedIn network impacts who you see in Education, another reason to grow your LinkedIn network.
To find this information about a school you have not attended (yet), type the school's name into the search bar at the top of your Profile. Click on the school's name in the search results to access this information for any school. Useful to find out more about a school before you attend — where graduates work, what they do, etc..
Find Connections at Target Employers
Under "Where they work," the graph summarizes the employers by name with the number of alums employed there shown in descending order. This information shows you where you have potential contacts at a target employer or at an employer who may be added to your target employer list.
Click on any employer for a quick look at your former classmates' locations, skills, graduation year, and area of college studies. Scroll down below the graph of employer names to find the Profiles of the LinkedIn members.
Click on one of the bars in the Where-they-work graph to see the LinkedIn members who work for that employer:
Which jobs do the alumni do (finance, marketing, etc.)?
What did those employees study at your school?
What are they skilled at (Account Management, Customer Service, etc.)?
How are you connected with them?
Armed with this information, you can identify companies who are already familiar with the quality of graduates from your university or college.
When approaching these potential employers, you can mention your research and further emphasize the value of your education ("I've found that some of my former University of Iowa classmates are enjoying careers at XYZ Corporation, prompting me to inquire about your needs for a Business Analyst").
Expand Your Network
In addition to networking purely for job search, you can use the Education section to make an impression upon your new contacts. When reaching out on LinkedIn to add a new connection, be sure to personalize your invitation ("I found you when reviewing Engineering grads from University of Minnesota. If you ever swing by Austin, look me up").
You can also offer to assist others in a potential job search or professional networking activity ("Should you need a contact in the Atlanta AI community, please feel free to get in touch"). Your generosity may come in handy when you need the favor returned.
Finding and connecting with other alumni can help your career and job search in many, MANY ways, and these are the most obvious:
Finding another alumnus who lives in your current or target location may help you expand your local "live" network, very useful for increasing your local professional reach for both your career and also for your job search.
Finding another alumnus who works for a target employer could provide you with that invaluable employee referral for a job with that employer, which greatly increases the probability that the employer will hire you.
Finding another alumnus who works in your target field, had the same major, or works for a target employer can provide you with the insider's perspective on that field via an informational interview.
If you have not attended a school, you can search on the school's name to find the same information as below, but you won't have the common experience of attending the school to establish your credibility.
Reach Out to Your Alumni Connections
In addition to networking purely for job search, you can use the Education section to make an impression upon your new contacts.
When reaching out on LinkedIn to add a new connection, be sure to personalize your invitation, and avoid sounding like a sales person.
When you knew the person in the past, in school or at work, mention that in your invitation.
When the person is a stranger, writing the invitation is more difficult, but you can leverage the information you find in your Education research. For example:
I found you when reviewing [your major or academic department] grads from [your school]. Please accept this invitation to connect, and if you ever swing by [your location], look me up.
I see we both worked at [employer name] from [year] to [year]. I was in the [your part of the organization] group. Please accept this invitation to connect. Should you need a contact in the [your location or your profession] community, feel free to get in touch.
I've been following your current employer, [employer name], for quite a while, and I'm very impressed with your [their best known product or service]. I recommend your [product or service name] often. Please accept this invitation to connect. Let me know if you have any questions about our [product or service name] customers.
You can also offer to assist them in a potential job search or other professional activity.
The Bottom Line
No matter the intent, staying in contact with alumni found through the Education section can put you closer to a great set of employer, recruiter, and professional connections. Mix and match the many options that LinkedIn provides you to find exactly the people you want to meet or to reconnect with. You'll find that school alumni ties can be among the most useful and lasting contacts you can make throughout your career.
More About LinkedIn for Networking
---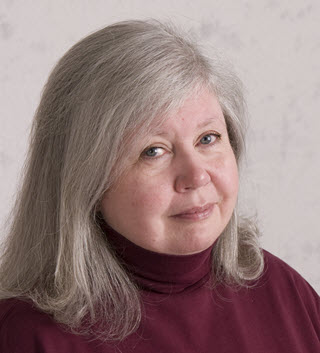 About the author…
Online job search expert Susan P. Joyce has been observing the online job search world and teaching online job search skills since 1995. A veteran of the United States Marine Corps and a recent Visiting Scholar at the MIT Sloan School of Management, Susan is a two-time layoff "graduate" who has worked in human resources at Harvard University and in a compensation consulting firm. Since 1998, Susan has been editor and publisher of Job-Hunt.org. Follow Susan on Twitter at @jobhuntorg and on Facebook, LinkedIn.
More about this author…