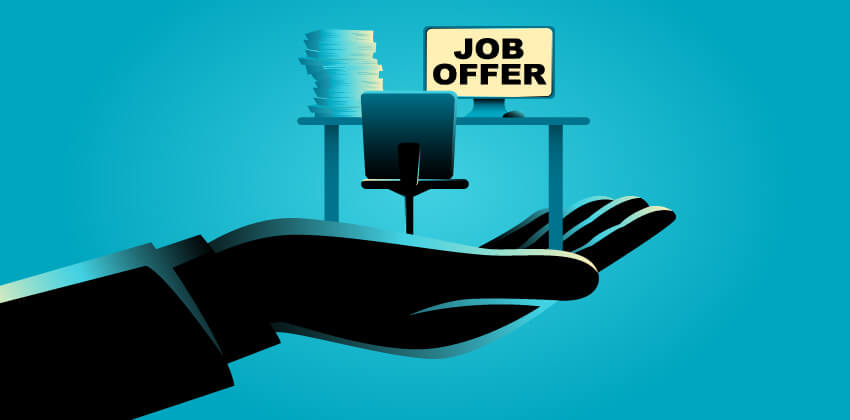 Like so many things, there is no one "right" way to use social media in general, and LinkedIn in particular. This is particularly true when it comes to your job hunt.
But what is equally true is that failing to take advantage of LinkedIn is tantamount to negligence in the business of job hunting.
There are numerous ways to use this mega-site for your job search, but you can break them into three main categories:
Making yourself findable.
Finding specific job opportunities.
Gaining valuable business intelligence.
In this article, I'll focus on what you need to do to establish a solid LinkedIn presence so you are findable.
Be Easily Found on LinkedIn
Why use LinkedIn to get yourself found?
Survey after survey points to the fact that over 90% of recruiters and their sourcers, both within companies and external headhunting agencies, use LinkedIn to identify potential "good fit" candidates.
These are all people with jobs to be filled, and these are opportunities you would likely never even hear about.
For a variety of reasons, recruiters often like to "find" talent rather than being beseeched to help desperate job hunters.
Think of your job search as a game of "hide and seek" with a twist: Recruiters are always "seeking," and you want to "hide" right in front of them in such a way as to be easily found.
Here are things you should do to accomplish this goal:
1. Create a strong, compelling Profile (About) section.
Include your name and email at the very top of your About section (formerly called the Summary). This way, in case you come up as a 3rd degree masked connection on someone else's search, they will know who you are and how to reach you.
Use your Summary to convey the content or aspects of your work/profession that get your juices flowing. It's common to the point of cliché these days to see people lead with, "I'm passionate about…"
Nonetheless, it is truly important to show what you really care about. Think of it this way: If you were hiring someone, would you rather give the job to someone who clearly just wants a paycheck, or someone who loves what he or she does, and comes to work each day with a sense of enthusiasm?
[MORE: 5 Secrets to a Knockout LinkedIn Summary and Choosing the Best Keywords for Your LinkedIn Profile.]
2. Complete Your Employment History.
Include dates for your jobs. Add relevant keywords to the job title, if necessary. For example, maybe your official job title is "admin wizard." Few people will be looking for an admin wizard, so change the title to "admin wizard | senior administrative assistant."
Don't just cut and paste your resume. Leverage the room LinkedIn provides for each job!
Describe the job and, particularly, your accomplishments in each job. Be specific!
Wherever possible, quantify your results with numbers, percentages, and some context for them.
Define yourself by the difference you have made to your employers.
Highlight ways you have saved money, improved productivity, or increased revenue whether directly or indirectly.
While a strong resume bullet will include a Challenge you faced, the Action you took, and the Results (CAR) you achieved, a simple bulleted list of solid accomplishments works better on LinkedIn.
[MORE: How to Double (or Triple) Your LinkedIn Visitor Traffic with Keywords and The 25 Best Keywords for You in Your Job Search. Check LinkedIn Eye Candy for options to use to create the bullets in the list.]
3. Complete all the Other Sections of Your Profile.
Key sections include: Education, Certifications, Languages, Projects, and Volunteer Activities. The more you include about yourself, the more ways you can come up in someone's search because you will have included more keywords in your Profile.
[MORE: Hidden LinkedIn Networking Tool: Education and Grab Recruiter Attention with LinkedIn Projects.]
4. Include Samples of Your Work.
Write a LinkedIn "Post" on a topic related to your profession, one that hopefully demonstrates your knowledge as well as your communications skills.
For each job you include in the Experience section, LinkedIn allows you to upload many different file types including Word, Excel, PowerPoint, PDF, video, and pictures. Take advantage of this to show off a portfolio of your accomplishments.
For each job, you can also link to other websites where you may have written an article, been quoted, or have some other relevant online visibility that supports your professional image. Upload your PowerPoint presentations to Slideshare.com (owned by LinkedIn), and include it, too.
5. Skills and Endorsements.
Most of the options in Skills and Endorsements are the keywords that recruiters use to find candidates. Recruiters will often find you if you include in the Skills section of your Profile the attributes that are key to the job they seek to fill.
You can include up to fifty Skills, and you can put them in the order that you prefer. If you are having trouble coming up with fifty, review the job descriptions for positions you seek to fill. Chances are that many of the keywords used there are Skills you can identify as your own.
[MORE: Secret to Powerful LinkedIn Profile SEO: Leverage Skills & Endorsements.]
6. Join Groups and Participate in Group Discussions.
LinkedIn has groups for just about anything imaginable these days, and you can be a member of 100 groups at any one time. Recruiters are known to lurk in groups. By default (you can change this), any member of any group in which you are part can see your profile and contact you, even if you aren't linked. Make yourself findable by joining alumni, skill-based, industry-based, geographic-based, and other interest groups.
Each group has its own discussion area, and any member can begin and/or participate in discussions. What you post is "searchable," and recruiters will often assume that people talking about the "latest and greatest" in their field, or even sharing articles of interest to the group are the kind of thought leaders and team players that make for attractive candidates.
Be careful not to ask, "Who can help me get a job?" but instead talk about current trends or ask questions that you would ask of a trusted peer in your company or profession.
[MORE: How to Engage More Recruiters and Employers with LinkedIn Groups.]
7. Be Active Daily.
Spend ten or fifteen minutes every day, at least on week days, being active on LinkedIn. Share good information you have created or found. Comment on what others share, and "Like" good information or comments made by others, both inside and outisde of Groups.
This daily activity reassures the recruiters who find your Profile that you will be responsive if they reach out to you. If you are apparently inactive, they will often not bother to try contacting you.
Bottom Line on Attracting Employers and Recruiters on LinkedIn
LinkedIn is the place for most professionals to be found today. Being visible (and find-able) on LinkedIn takes some effort, but the benefits in increased visibility and credibility will usually outweigh the time invested.
Happy hunting!
More About LinkedIn for Job Search:
---
About the author…
Job-Hunt's Social Media and Job Search Expert Arnie Fertig, MPA, works with clients throughout the U.S. who are dedicated to their own career advancement on the nuts and bolts of job hunting. He is the Head Coach at Jobhuntercoach.com, and contributes weekly to the USNews & World Report "On Careers" Blog. Connect with him on LinkedIn, on Twitter (@jobhuntercoach), or directly: Fertig [at] jobhuntercoach.com.