By now, you've probably heard about the new LinkedIn Resume Assistant feature, which is touted as a tool to help Microsoft Office365 users develop a strong resume by scanning relevant job postings and LinkedIn user information.
Essentially, the application allows you to shortcut the analysis required to write your resume, gathering Skills and Experience data from LinkedIn Profiles of your professional peers, combined with descriptions from LinkedIn Jobs matching your career level.
By allowing you to quickly research other user's Profiles, Resume Assistant encourages you to use these narratives and keywords as prompts when writing your own resume. If you're an Office365 subscriber, you'll even be able to open one of Microsoft's resume templates and immediately launch LinkedIn Resume Assistant.
But wait!
Will LinkedIn Resume Assistant help you write a truly compelling resume that impresses employers?
Are you going to get the information you need to develop a resume or Profile suitable for job searching?
Is it even ethical to do so?
Food for Thought Before You Implement Resume Assistant…
Consider these points before relying entirely on this app to extract and build your value proposition:
1 – Many professionals do not fully populate their LinkedIn Profiles.
If you're browsing other LinkedIn Profiles, you'll find some that contain only job titles and company names, with either a brief description of duties or no meaningful career data at all. This isn't surprising, since LinkedIn prompts new users to quickly fill in detail when setting up a Profile, while allowing them to skip fields throughout the process.
In fact, the Skills section of some Profiles is often limited to basic competencies, such as Project Budgets for a Project Manager or Prospecting for a Sales Representative – hardly insightful data for a strong resume. Even high-value sections of LinkedIn, such as the Headline and Summary, are rarely put to optimum use.
Resume Assistant scans other Profiles matching yours in terms of job title, but there's no way to tell how many users added data in Skills and Experience, or how robust this information was in the first place. In other words, consider that the keywords and job descriptions generated may only serve as a starting point for your resume.
2 – Keywords and task descriptions rarely distinguish your qualifications.
Employers don't hire people who limit themselves to the obvious tasks in previous jobs. Instead, they hire the go-getters who've made a significant impact in terms of revenue, productivity, cost savings, or other measurable results. On a resume, there's a stark difference between this information and a mere list of keywords (which could pertain to anyone in your position).
So, even if you use the detail gathered from Resume Assistant's job posting and Profile analysis, you'll still need to take stock of the ways in which you've put these skills to use. Start by listing each keyword and job description, then jot down examples of how you've demonstrated that competency – which is a good exercise in developing resume content, no matter where you (or Resume Assistant) found the data.
3 – Copying information from other LinkedIn Profiles violates the Digital Millennium Copyright Act.
While looking at your competition is an important step in your job search, you'll still need to tread carefully before swiping content. Online data may appear to be free for the taking, but LinkedIn's Copyright Policy strictly forbids plagiarism and invokes the Digital Millennium Copyright Act (DMCA) in doing so. In addition, Google and other search engines will not show content that violates the DMCA.
You can also turn off Resume Assistant's ability to scan your own Profile under Microsoft Word in the Privacy settings. On your LinkedIn Privacy settings page, simply slide the option from "Yes" to "No" when you are logged in to LinkedIn.
So, if you find another LinkedIn user whose Experience section seems tailor-made for you, you'll want to exercise caution in "borrowing" it, as doing so can lead to a plagiarism claim. It's best to limit your use of Resume Assistant's results to inspiration only.
4 – You'll still need to write solid content for a resume that truly represents your strengths.
Here's why resume writing is challenging, especially when it's done correctly: employers need to see how you produce results, backed up with concrete descriptions and (preferably) metrics. Make no mistake about it: employers value this information and will reference it when deciding which candidates to call for an interview.
While comparing your skills to competing candidates is a useful exercise (and you can do this yourself, gathering competitive intelligence using LinkedIn), the next step is to develop success stories showing how you've applied these skills. Try methods such as the Challenge-Action-Result technique, where you describe the challenge or situation faced at your job, the actions you took, and the results or business benefits.
You can also enlist a colleague to look over your list of projects and accomplishments for accuracy, or turn to a professional resume writer for a more thorough fact-finding analysis and write-up. No matter the approach, your resume must show how you produce ROI for employers, with compelling examples of your performance.
Bottom Line
Don't leave the full task of documenting your worth to an automated interface that "knows" little about you. Instead, consider LinkedIn's Resume Assistant as just one of the tools in your job-hunting arsenal.
By taking the resume-writing process several steps further than a list of keywords and job descriptions, you'll be able to show employers your readiness for a new role, with valuable proof that distinguishes you from your job-hunting competition.
For more information from LinkedIn, see LinkedIn Resume Assistant and Creating Your Resume Just Got a Whole Lot Easier with Microsoft and LinkedIn.
---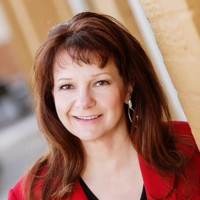 About the author…
Job-Hunt's LinkedIn for Job Search Expert Laura Smith-Proulx, Executive Director of An Expert Resume, is an award-winning executive resume writer, national columnist, author, LinkedIn and SEO enthusiast, and past recruiter. Laura is author of How to Get Hired Faster: 60+ Proven Tips and Strategies to Access the Hidden Job Market. Follow Laura on Twitter at @ResumeExpert and on LinkedIn.
More about this author…