Not every chemotherapy patient misses work for an extensive period, but many do.
Managing chemotherapy may make showing up for work more difficult or impossible for a while. The result may be a gap in employment that is visible on their LinkedIn Profile.
Many job seekers struggle addressing an employment gap. The conventional wisdom in career circles is that an employment gap of more than two or three months must be ruthlessly eliminated.
There has long been an employer preference for candidates coming directly from another employer, sometimes even a rival. This type of talent is considered high quality if they have no employment gaps: they are presumed to be consistently recruited to go elsewhere (apparently, lack of loyalty isn't an issue).
Small wonder that an extended break in employment can inspire fear and even panic. Many job seekers are aware that falling into long-term unemployed status — not having employment for 6 months or longer — may dramatically harm prospects of a job search.
Sharing Your Chemotherapy on LinkedIn
Addressing an employment gap is a difficult and sometimes complex matter. But the complexity increases dramatically when the reason for the gap is chemotherapy.
Every cancer survivor's experience is different, and the decision to share this is as personal a choice as there is.
Irrespective of their role in hiring decisions, the folks with whom this might be shared are complete strangers.
No single answer can be correct and universally applicable for everyone. However, the employment gap does require a response of some kind.
Addressing the Chemotherapy Employment Gap
This can be addressed in a few ways that can remain consistent with the job seeker's decision. And while the reasons may be different, concerns relating employment gaps are also faced by the professionals who put their careers on hold to care for a family member, such as a spouse, parent, or child.
For any professional who chooses to address their chemotherapy proactively, the answer is the same:
Get real. Get authentic. And talk about it in the Summary and/or Experience sections of your LinkedIn Profile.
LinkedIn About Section
Traditionally, the About section (formerly known as the "Summary" section) is used to extol a LinkedIn user's professional essence — or as MBAs know it, the "special sauce" or "unique value proposition." Whatever phrasing, the idea is the same: it explains what makes this professional remarkable.
There are a few ways to add this:
Some survivors will want to take the bull by the horns and add a paragraph at the top of their Summary explaining that they have been taking a personal sabbatical but are now ready to deploy their skills and experience on behalf of a new employer.
Others may prefer to include the chemotherapy explanation near the bottom, so the impact of their Summary is fully felt before disclosing a personal matter.
LinkedIn Experience Section
The resemblance of the LinkedIn profile to a conventional chronological resume is no accident: it is an efficient way to describe work history. This leads to most people listing positions with their employers, and this is the assumption most make.
However, it's possible to add a personal sabbatical in this section. When adding a position on LinkedIn, the mandatory fields are company, title, and dates.
Add "Self" as the company and "Personal Sabbatical" as the title, along with the attendant start date and checking the box for "I currently work in this role."
This allows you to be as laconic or verbose as you like in the Description of the "job" according to your preferences.
Either Way: How to Say It
This is an intensely personal decision.
Whatever you may choose to say, this part is not optional: it must be authentically positive and upbeat, and focused on resuming your career.
The conventional wisdom:
Provide a concise explanation that a medical issue significant enough to require a gap in employment is now resolved. This explanation takes up a small portion of the text.
Then, the vast majority of the text demonstrates how the job seeker is both highly talented and industrious, able to provide results measurably greater than others.
In a job search, there are times when it makes sense to deviate from the conventional wisdom, but this is not one.
There are some who are made uncomfortable discussing something so personal with you, the person living it. You have seen that since you were first diagnosed and discussed your diagnosis with the people in your life.
No doubt people have surprised you with their responses. Some people you were counting on have disappointed you, while complete strangers may have overwhelmed you with their warmth and support. It's like a a box of chocolates, and as Forrest Gump famously observed, you never know what you're going to get.
The Bottom Line
The Settings page is home to a valuable toolkit for any LinkedIn member who desires privacy about how they make use of the site. Use these steps to protect yourself.
For More Information About Illness in Your Job Search:
For More Information Managing Employment Gaps in Your Job Search:
---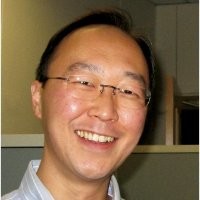 About the author…
Ed Han is a recruiter and wordsmith and social media fanatic. As a veteran of several industries, including publishing, financial services and fashion, Ed helps facilitate a job search group in Princeton NJ and has served as the online community manager for the regional HR networking group Whine & Dine. Connect with Ed on Twitter @ed_han where you will often find that Ed has posted a "LinkedIn tip of the day."
More about this author…