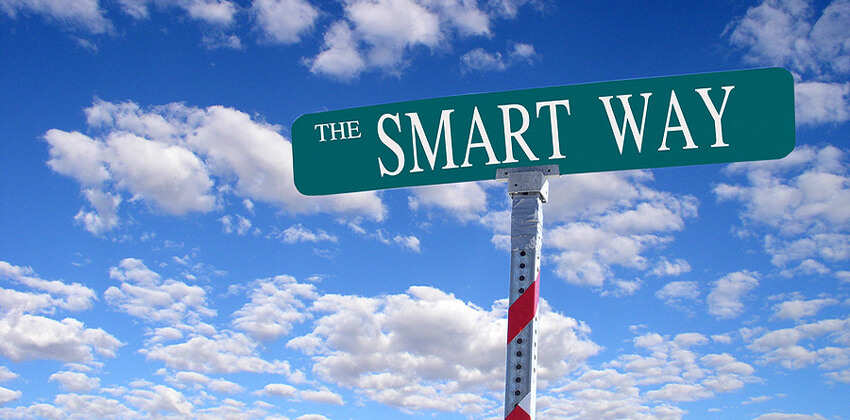 Newly unemployed and facing those first steps to get back into the job market?
Unemployed for a while and still struggling?
Or, working for an employer in the process of "down-sizing" and/or "off-shoring"?
If you find yourself in one of those situations, you're probably updating your resume, reviewing job postings, networking with former colleagues, and shining up those interview shoes.
Out of all the tasks you'll need to prioritize in your job search, building or updating your LinkedIn Profile should be near the top of your list.
Here's why – along with tips to quickly accelerate the process of building a strong Profile:
Why You Should Focus on LinkedIn When Unemployed
Technology is changing the way employers recruit, and that technology and those changes are having a very big impact on job search.
Unlike in the past when a stellar resume was a guarantee of job search success, the whole process is more complex today.
Currently, LinkedIn is at the center of the solution for both job seekers (who need to be professionally visible) and recruiters (who are searching for qualified job candidates).
1 – LinkedIn often serves as your public face.
Like it or not, LinkedIn is among the first websites used by recruiters, employers, former colleagues, or industry insiders to check you out.
According to a 2018 CareerBuilder study, many consider you nearly "invisible" if they don't find at least a LinkedIn entry for you that reflects your career stature, credentials, education, and work experience. And, being "invisible" is like wearing an "out-of-date" tag today, eliminating you from consideration for many jobs.
Hot Tip: Just getting started with your LinkedIn Profile in the face of job loss? Sign up for a new LinkedIn account, and let the site walk you through the basics (identifying information, Headline, Work Experience, and Education). In 30 minutes or less, you'll have an online presence that backs up the content of your resume.
If you are avoiding social media to protect your privacy, that strategy will hurt your job search. Read Social Proof: Linked(In) to Your Resume and "Social Proof" Is Required for Successful Job Search for the reasons.
2 – Employers spend considerable time "sourcing" candidates from LinkedIn.
You may be surprised to hear that professionals and executives can find you long before you even craft a resume or meet them at a business event.
Given that they'll be checking you out online (and possibly using outdated information from other sites such as Intelius, Zoominfo, or even places you don't want them to see, such as Facebook), you'll need to face reality and get your digital presence ready for scrutiny.
Hot Tip: Increase your LinkedIn traffic by fleshing out details for each job in your Experience section. The content for each job (which should look similar to your resume) will help inject more keywords into your Profile and make it more easily searchable by recruiters seeking candidates with your background. Unlike your resume, your LinkedIn Profile offers plenty of room to describe your accomplishments (and add more keywords).
Having online visibility and managing that visibility to support your job search and career are essential today. For more information, read Using LinkedIn for Personal Online Reputation Management and How to Connect with Recruiters on LinkedIn.
3 – Updating your Profile will put you ahead of the competition.
Don't forget that other job seekers are likely to find the same opportunities or approach the same hiring managers. When compared to your job-searching competition, a barely filled-in LinkedIn Profile could edge you out.
Instead, take the time to carefully construct a LinkedIn Profile that conveys your competencies and elicits a strong response.
Add a headshot to your Profile, using either a professional photographer or employing a friend to snap a few shots of you in business attire. Fill in the Summary with a more robust version of your achievements – noting what makes you unique among others vying for the same job.
You can also attach rich media (such as a document or video) to the Summary or your Experience section for a dash of attention-getting color.
Hot Tip: Boost your competitive edge by touting recent professional developments, even if you haven't finished them. For example, if you've recently signed up for a professional conference, a certification program, or snagged a speaking engagement, these pending achievements are great content for your Summary. You can also use the Summary to detail your value to employers, using a compelling pitch similar to what you'd write in a cover letter.
Tips to make your LinkedIn Profile more effective: read Best LinkedIn Title When You Are Unemployed, LinkedIn Job Search Basics and Why You Need a Photo on Your LinkedIn Profile
Bottom Line
Don't back-burner the task of polishing your LinkedIn Profile during a new job search. You'll benefit from the time invested in building a brand-enhancing LinkedIn Profile that conveys your full career story, making you more interesting — and find-able.
More About Handling Unemployment in Your Job Search
---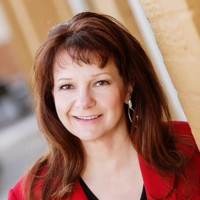 About the author…
Job-Hunt's LinkedIn for Job Search Expert Laura Smith-Proulx, Executive Director of An Expert Resume, is an award-winning executive resume writer, national columnist, author, LinkedIn and SEO enthusiast, and past recruiter. Laura is author of How to Get Hired Faster: 60+ Proven Tips and Strategies to Access the Hidden Job Market. Follow Laura on Twitter at @ResumeExpert and on LinkedIn.
More about this author…