There are over 750 million users on LinkedIn.
So while standing out is not easy, there are still some opportunities to set yourself apart (that most job seekers do not know about and do not take advantage of).
In this article, I will walk you through 6 areas where you can make your LinkedIn profile stand out to recruiters and hiring managers.
6 Ways to Gain Recruiter Attention with Your LinkedIn Profile
You have many opportunities to gain attention on LinkedIn. Start with these six ways to make a big impact for your job search:
1. Your Headline
There is no rule that says your LinkedIn headline needs to be your job title, yet most job seekers do not adjust their headline (or take full advantage of the space it offers).
Add relevant keywords. Your headline is a great place to put keywords to help recruiters find you.For example, rather than saying, "HR Manager," you could add a bit and say, "HR Manager | Recruiting | Benefits & Payroll."Now recruiters and employers can see what you specialize in, and they're far more likely to find you when running searches like, "HR recruiting manager."
Add accomplishments. You can also put accomplishments/metrics in your headline. Numbers and symbols stand out visually and show the reader that you've accomplished things in your career.For example, if you're in sales, you could say, "#3 salesperson company-wide in 2019." If you are in customer service, you could say, "99% customer satisfaction rating" or whatever is accurate for you.The data you could include will vary widely depending on your role and industry, but it's worth thinking about whether there is a number or metric you can include.
Get creative with your headline and put more than just your last job title, and you will get more attention on LinkedIn.
2. Recommendations
In my experience as a recruiter, very few people have recommendations from colleagues, former bosses, and coworkers.
Most people have been endorsed by colleagues for specific skills, but a LinkedIn endorsement is not the same thing as a LinkedIn recommendation.
A recommendation is a personalized, hand-typed endorsement from someone who knows your work, speaking to your accomplishments, your positive traits, or whatever they feel like recommending you for.
And having even one or two recommendations can set your profile apart because many job seekers have zero.
To get started with this:
Ask a couple of colleagues who know your work well (and think highly of your work) if they can write you a recommendation on LinkedIn.
Tell them you would be happy to do the same for them if they would like!
You can mention that you read this article talking about how recommendations are a powerful way to distinguish yourself and set your profile apart from the millions of others out there.
3. Media/Attachments
Just like recommendations, very few profiles have media or attachments in my experience.
I don't ever recommend attaching your full resume. It comes across as needy, and it gives millions of strangers access to private data!
But, I do recommend taking advantage of the ability to attach other media.
You can attach images of awards you've received. (I did that myself after winning a LinkedIn Top Voice award for 2019.)
You can attach PDFs, case studies, projects you've completed, research you've conducted, etc.
Even one or two attachments can grab a recruiter's attention! Then, they stop scrolling and start reading your profile more carefully (which is the first step to getting them to call you for that job!)
You can put attachments in your "About" section and in your "Experience" section.
4. Articles & Activity
This section of your LinkedIn profile showcases recent posts you've made, comments you've left, and articles you've published.
That last part is what we will focus on here —
Publishing even one short article on LinkedIn can help distinguish you as someone who's knowledgeable and passionate about your field (which employers will LOVE).
You can begin writing a new article by going to this page. There's no minimum word-count, so even writing 400-500 words is a lot better than nothing. (In fact, some of the best LinkedIn articles I've read have been 500 words or fewer).
Make sure to include a great image, a compelling headline, and information that helps readers with a topic you're knowledgeable about (and looking to gain more opportunities in).
For royalty-free stock images to use in a post, I go to the following two sites: https://burst.shopify.com/ and https://unsplash.com/
Not every recruiter and hiring manager will click through and read the article when they see it on your profile, but they will likely be impressed by the fact that you have published an article either way. Most people have not done this, so it is a great way to stand out as an expert.
5. Your About Section
This section appears near the top of your profile, so it is likely to be seen by anyone checking out your information.
Most people have content here, but it is typically quite short and/or generic.
LinkedIn allows a lot of content in this space (you can easily fit multiple paragraphs), so get creative and write something to show employers what's unique about you.
You could get a testimonial or two from past colleagues and type it in quotes.
You can put images/attachments (mentioned earlier) for projects completed, awards won, etc.
You can talk about what you're passionate about and what you're looking to do next.
For more inspiration, read some profiles of other people in your industry and see what stands out about their "About" section. There's nothing wrong with taking inspiration from other profiles; just don't plagiarize!
It is often much easier to get ideas for your own profile by browsing other profiles. Staring at your own profile and trying to write brilliant content with no outside reference is often more difficult.
6. Your Work Experience
Most people on LinkedIn have filled out their Experience section, but that doesn't mean you can't still do more to stand out here.
Make content easily scanned.Make sure each job is well-formatted and easy to read. That means using bullet points and brief paragraphs (1-2 sentences per paragraph), rather than big paragraphs that make your profile look like a novel.[See LinkedIn Eye Candy for small images you can use as bullets in LinkedIn.]
Highlight accomplishments.Next, write your bullets in terms of accomplishments and what you've actually done, not just what you were responsible for.Instead of writing, "Responsible for responding to customer service requests via phone and email," you could write, "Responded to 50-75 customer service requests per day via phone and email, with a 99.4% customer satisfaction rate."Finding metrics/accomplishments isn't easy in each role, but it's worth the effort to try. Even if you don't have numbers and statistics, you should still try to phrase your bullets in terms of what you did.

Try to start with a verb like "Led" or "Completed," and avoid the phrase, "Responsible for."

Don't hide promotions.Also, use your Experience section to show progression and advancement within a company, if you have had any.For example, if you were promoted from Sales Associate to Senior Sales Associate, don't lump everything together on your profile; separate the job titles out and show the dates/responsibilities for each.Employers love seeing advancement like this, both on LinkedIn and on your resume, so combining everything is a missed opportunity.
By putting more details in your Experience section while also making it better-spaced and easier to read, you'll attract and impress more recruiters and employers.
The Bottom Line on Making Your LinkedIn Profile Stand Out:
LinkedIn has millions of active users, so a few extra steps are needed if you want to get noticed and get interviews on the platform. However, by taking the extra steps above, you can capitalize on the opportunities that other job seekers are missing. As a result, you will stand out and get contacted by recruiters and employers. While it might seem intimidating or difficult to get noticed among so many other people in your industry or function, very few are taking advantage of everything we looked at above. So, view this as an opportunity for you to gain an edge in your job search.
More About Succeeding on LinkedIn
---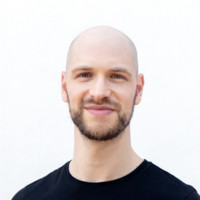 About the author…
Biron Clark is a former Executive Recruiter for multiple Fortune 500 firms and venture-funded tech startups, and founder of the job search advice website Career Sidekick. His advice is read by more than one million people a month and has been mentioned/quoted in CNBC, Forbes, Business Insider, Business.com, Yahoo Finance, The Muse, and more. Selected by LinkedIn as one of 10 "Top Voices for Job Search and Careers," follow Biron on LinkedIn and on Twitter at @bironclark.
More about this author…