Tapping into the power of LinkedIn can be a great strategy for researching companies from the inside out.
Here are a few suggestions for using LinkedIn to gather information about the companies you are interested in working for:
Put the name of the company in the search block at the top of the LinkedIn page. On the search results page, click on the company name, and the company page will appear, if there is one.
Near the top of the company page, you will see a link which says, "See all [number of] employees" which is the number of employees, current and past, who have LinkedIn Profiles.
Clicking on the "See all…. employees" link will take you to a page which shows those employees you are connected with in LinkedIn.
To narrow the results, look at the right side of the page of employees. You will see a column which says "Filter People by." This column offers you several options to find people. Just click on the down arrow at the end of the line to search for:

Keywords, like names, job titles, other company names, or schools.
Locations — city and state, city and country, or regional name like "Greater Boston Area."
Current companies.
Past companies.
Industries (within the employer, like HR, manufacturing, and so on).
Profile language.
Nonprofit interests.
Schools, which are typically universities and colleges but may include technical certifications.
To search only for people who have the term "recruiter" in their profile, you can put the word "recruiter" in the Keywords section. Alternately, you can try the keyword phrase "human resources."
Maybe you prefer to look directly for hiring managers. In this case, you can do a Title search in the Keywords section. Try the search first with the term "VP" and then try the term "Vice President." You can also enter the term "Director," "CFO," etc. This is not an exact science though so be sure to do numerous searches using as many various keywords and titles as necessary to uncover the maximum number of prospective employers.
Once you have identified some people at the firm, spend time looking at their profiles. Notice from which firms they originally came. Determine what areas you have in common with them. Take a critical look at your background and see if there is a good match.
Investigate the LinkedIn Groups they belong to. If there are groups you can join, do so.
Contact employees: Some members include their email address in their LinkedIn Summary so you can contact them directly. If they don't do that, reach out via Inmail to network with anyone you feel might be able to provide you with information about the company. You can state that you are doing some research because you are interested in exploring opportunities and ask for suggestions or recommendations.
Don't forget: You can also run a search for peers. See if you can identify someone at the company with similar skills to your own by searching on appropriate skills in the Keywords section.  You can also search on the job title you are targeting at the company by typing it into the Title block. Tell them you wanted to learn more about the firm, and ask if they wouldn't mind communicating with you directly.
If you establish a good rapport with someone at the corporation, it is possible they would be willing to present your résumé to HR or to a hiring manager. Most large employers offer their staff a bonus for providing leads to qualified employees.
Another way to find out about recent hires and current employees at a given company is to click on the link to their Company page within LinkedIn. You may find people you are connected to (first, second, or third degree) who work at the company currently or in the past, and you may also find people who attended a school you attended who work at the company. Not all firms have these and they are not always complete, but they can provide very good intel and networking leads.
Repeat this process with all of the companies you wish to pursue to gather information about each firm.
More: The Ultimate Guide to Company Research for Your Job Search
Bottom Line
By leveraging connections on LinkedIn, you can learn a lot about a company and get important information regarding any potential opportunities. Before you do this, make sure that your own LinkedIn profile is complete and well written. It should have a good photo of you and include your contact information at the bottom. In addition, it is important to get at least a few recommendations as this will add to your credibility.
---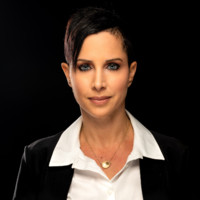 About the author…
Debra Wheatman is a Certified Professional Resume Writer (CPRW) and Certified Professional Career Coach (CPCC). She is globally recognized as an expert in advanced career search techniques with more than 18 years' corporate human resource experience. Debra has been featured on Fox Business News, WNYW with Brian Lehrer, and quoted in leading publications, including Forbes.com, The Washington Post, The New York Times, The Wall Street Journal, and CNBC. Debra may be reached at [email protected], or you may visit her website at CareersDoneWrite.com.
More about this author…