If you are struggling to find new opportunities in a sluggish job market, you are not alone. Surfing the web for openings or posting your résumé on the job boards in the hopes that someone will call with your dream job is not the solution for most job seekers.
If you keep doing what you have always done, you will keep getting what you have always gotten – so the saying goes. Today's job seeker must take a more proactive approach.
The key is to find the jobs before they go on the market. Conducting the right kind of research can go a long way in helping you.
Your search should begin by identifying at least 15 to 20 potential employers you would like to work for. To do this, you have several sources:
Use Superpages.com, and search concentrically within a 10-30 mile radius of your zip code, depending upon the distance you are willing to commute.
Search Google to identify national employers that may employ people to work in your region. Often sales, presales, account management, and telecommuting roles are available in specific territories.
Check Job-Hunt's Employer Directory for links to the recruiting pages of thousands of employers by state.
Look for companies that are of interest to you in top company lists. Each year magazines like Fortune, US News, Business Week, and others publish articles ranking corporations in various industries.
Visit websites like Hoovers, ZoomInfo, BusinessInsider, and Glassdoor to find out more about company size, leadership, and corporate culture.
Once you have identified some viable employers, visit the related website.
Read up on what they do: review the About page, check the products and services, locations, and contacts.
See if they have a Management or Leadership section. If they do, use the "top down" approach, and send a well written résumé and cover letter to the CEO, COO, or related Vice President, depending upon the role you are seeking. Follow-up with a phone call to ensure they received your information.
Don't worry about whether or not the companies you research have open postings available on their career page. Many companies do not keep this section up to date. Who knows, perhaps the boss is fed up with his right-hand person and is waiting for someone just like you to come his way. Possibly the firm is planning a new initiative, and you will find yourself in the right place at the right time.
Bottom Line
Given that the US Bureau of Labor Statistics estimates less than 50% of the jobs available are ever advertised, doing your homework and then pounding the virtual pavement to identify a new opportunity is one of the best strategies you can use. The other nice thing about researching and uncovering hidden jobs is that there will be less competition at the finish line
---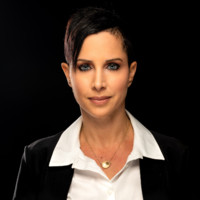 About the author…
Debra Wheatman is a Certified Professional Resume Writer (CPRW) and Certified Professional Career Coach (CPCC). She is globally recognized as an expert in advanced career search techniques with more than 18 years' corporate human resource experience. Debra has been featured on Fox Business News, WNYW with Brian Lehrer, and quoted in leading publications, including Forbes.com, The Washington Post, The New York Times, The Wall Street Journal, and CNBC. Debra may be reached at [email protected], or you may visit her website at CareersDoneWrite.com.
More about this author…