A common myth about company research is that company information is inaccessible or difficult to gather.
Would you be surprised if I told you that a website that you already visit on a daily basis is a rich reservoir of company information? Facebook should be an important part of your company research regimen.
Here are the basics of using Facebook for company research.
Company Page Basics
To find the company page, type name of the company into the search bar at the top of every Facebook page.  Facebook may find several company pages with that name or none at all, depending on the company's visibility and involvement with Facebook.  Some company pages are generated automatically by Facebook without company involvement, aggregating information about the company. They can be interesting, but typically the most useful company pages are the ones which are set up and managed by the company.
The company-managed page offers the carefully crafted message from the company. This may include the company's mission statement, location, contact information, link to the website, and overview of offerings.
News Feed
This is where you can read posts in the company's news feed. For most active "facebooking" companies, this is where they will focus their attention. Look for announcements about new products, entry to new markets, new company leaders, and the company's opinion on current affairs. As you read the posts, make note of posts that are shared and discussed. If you follow a company, you can keep track of the company in the "Following Feed" on the right side of your Facebook home page.
Sponsored Ads
Search for a company's sponsored advertisements on LinkedIn as a means to understanding the marketing focus. How many people "like" the ads or sponsored stories? This is an indication of the company's vitality.
Polls
Companies may conduct a poll. It may be about new products, new ideas, or to gain insight into the interests of the marketplace. Pay attention to the polls for hints about future plans or opportunities at the company.
Search
You can also search the target company and employees of the target company using the search tool on Facebook. You may find new bits of information. This also represents an additional opportunity to read what others are posting in reference to this company.
Search on the company name or on terms like "works at [company name]" to find both current and former employees as well as other information about the company.
The Bottom Line
You have a wonderful resource at your fingertips. Use Facebook to research thousands of companies. Research will help you identify target companies. The more you know about a target company, the better you can match your knowledge and experience with the needs of that company. You can demonstrate how you fill those needs while interviewing with the company. Your productive use of Facebook can serve as critical support to help you with a successful job search.
More: The Ultimate Guide to Company Research for Your Job Search
---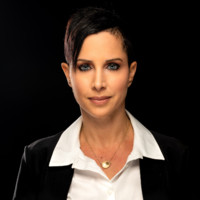 About the author…
Debra Wheatman is a Certified Professional Resume Writer (CPRW) and Certified Professional Career Coach (CPCC). She is globally recognized as an expert in advanced career search techniques with more than 18 years' corporate human resource experience. Debra has been featured on Fox Business News, WNYW with Brian Lehrer, and quoted in leading publications, including Forbes.com, The Washington Post, The New York Times, The Wall Street Journal, and CNBC. Debra may be reached at [email protected], or you may visit her website at CareersDoneWrite.com.
More about this author…