For 68 percent of adults, Facebook has become their go-to source for news and keeping up with what's going on (according to Pew Research).
As a result, people are spending more time on this social network and perhaps you are too.
Rather than fight it or delete your profile, why not make Facebook a platform to increase your online visibility, reach a broader audience, and help people discover you!
Before you do anything, you need to have a better grasp of your Facebook settings.
In other words, you want to know which updates and information people can see. For more details, read How to Protect Your Privacy on Facebook for Job Search Success.
How to Build Your Facebook Visibility
Your Facebook profile should highlight the best information about you professionally — and you control this.
  1. Join Groups to Stay Informed and Share Your Expertise  
Facebook groups provide a forum for news, conversations and advice. There are three different types of groups on Facebook- public, closed and secret. To join a public group, all you need to do is click on the join the group button and you're in.
To join a closed group, a moderator must grant you access once you have asked to join. For secret groups, you need an invitation from a member to join the group.
Finding Facebook Groups
Not sure what groups to join? You can search for public and closed groups using the search bar within Facebook, at the top of most pages.
Tap into your past by checking for groups associated with where you went to school or where you have worked in your career.
Even if an employer has gone out of business, an "alumni" group may still share information on Facebook, so search on "[employer name] alumni" to find other former employees. That network of former employees can be very strong and useful for your job search.
Or, you could also try asking people you know what professional or industry-related groups they enjoy being part of. Post this question on Facebook, and ask people you meet during face-to-face meetings. Keep in mind, just because your friends might not be using Facebook groups, does not mean others aren't.
Just as you joined groups on LinkedIn, you can and should join job seeking groups on Facebook. You can discover groups dedicated to the occupation, industry or even city you are interested in.
Group Activities
When you post something to a public group, group members are notified, and it can show up when someone does a search on Facebook or on a search engine. Use this potential exposure to your advantage, and share news that group members will be interested in and that is relevant to your career.
If you have written an article, share it with a group. You should also monitor groups for questions you may be able to answer.
This helps showcase your knowledge and expertise. It also shows you are a valuable resource and community member.
  2. Follow News Sources  
Keeping up with your favorite news publication is easy to do on Facebook, and doesn't require visiting a separate website. Just follow the Facebook pages of the sources and publications you want updates from, and the news will show up in your newsfeed.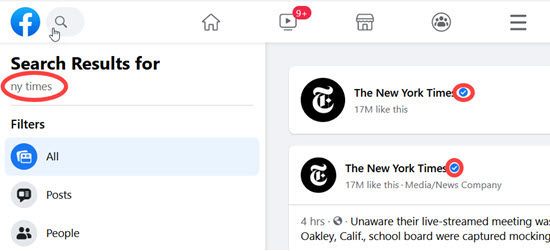 Blending your professional interests into Facebook feed is one way to make time for professional development and growth.
Following news sources also makes it easier for you to share valuable news as a public status update on your personal page and in public groups you belong to.
  3. Follow Companies and Career Pages to Chase Jobs  
Have you ever visited a company website and seen links to their Facebook page? This is a good sign the company has a community and wants to engage with potential candidates.
More companies are using Facebook to answer questions about their organization. Companies also want to develop a pipeline of potential candidates and their Facebook followers make prime candidates because they have already shown interest by interacting or following the page.
You can use Facebook's search bar to search for a company by name. Liking a company's page will serve up news they share in your newsfeed. This is a great way to learn about what's happening.
Don't be afraid to post a question on a company's page. Ask about the specific software used in a job or comment on a recent job announcement.
There are other ways you can use company specific news. Reference company updates and news while networking or include it in your outreach message to someone inside the company you want to meet. Or, you can drop a note to a contact you know inside the company mentioning the news as a way of staying in touch.
When you reference a company's news, it shows that you've done your homework and know what's going on.
  4. Allow People To Follow You  
You've followed companies on Facebook, but did you know you can allow anyone to follow your updates from your personal timeline?
If your goal is to share your public updates with a broader audience, you can allow anyone on Facebook to follow you and receive your public updates in their newsfeed, even if you're not friends on Facebook.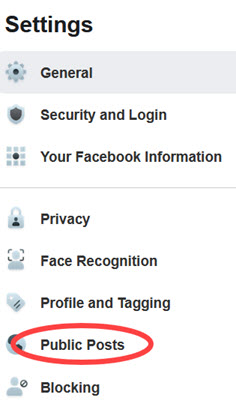 To allow people to follow you on Facebook, do the following:
Click on the small down arrow on the top right of every page, and choose "Settings & Privacy" from the options in the drop down menu.
Then, choose the "Privacy" option from the settings, followed by "Public Posts" from the list of privacy options in the left column (as shown on the left here).
Change the "Who can follow me" option from "Friends" to "Public" near the top of the center of the page when you want to make an update visible to everyone.
Keep in mind, only your public status updates will be shared with your followers, so be aware of which updates you post as public. And make sure you have a plan for what you will share on Facebook.
You may want to re-share interesting news and information related to your career or the companies you are interested in as public updates on Facebook.
Other public status update ideas include motivational quotes and photos from a networking event, conference, or volunteer activities you participate in.
For more information about managing Facebook privacy, read How to Protect Your Privacy on Facebook for Job Search Success.
The Bottom Line
All of these activities — joining groups, following news sources and company career pages, and allowing people to follow your personal profile — increase the likelihood that you will be more visible to more people. That's the idea.
More About Facebook for Successful Job Search
---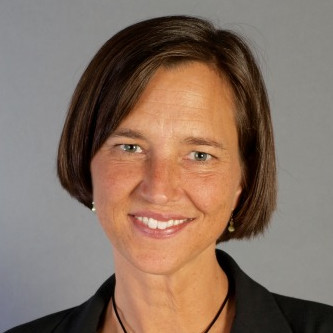 About the author…
Hannah Morgan, Job-Hunt's Social Media Job Search Expert, maximizes her own personal branding and online visibility using social media platforms. She is a job search strategist and founder of CareerSherpa.net. Selected by LinkedIn as a "Top Voice for Job Search and Careers," follow Hannah on LinkedIn. Also, follow and connect with Hannah on Twitter (@careersherpa) and Facebook (Career Sherpa). To read more articles on how to use social media for job search, visit her site: Careersherpa.net.
More about this author…