Facebook may not be the first place you think to go for help with your job search. But using the right status updates could help you land your next job.
Think, for a minute, about all the people you are connected to on Facebook. Friends, family, classmates and other acquaintances. Any of them could potentially know about a job you might be suited for, if they knew you were looking.
Why Facebook?
People spend more time on Facebook than any other social media platform. And Facebook recently announced the rollout of a job board. These are two pretty strong reasons to consider spiffing up your Facebook profile and activity.
Educate Your Facebook Connections
Many of your Facebook friends may not know what you do for work and your goal is to change this. You want to develop a campaign on Facebook to educate your friends on who you are professionally and stay top-of-mind in case someone knows of an opportunity you may be a fit for.
To achieve these results, you'll need to do a little planning and consistently fill your status updates with information that relates to your professional goals.
Make the Big Announcement
You have just one shot to announce that you are on the market or available for new opportunities.
Employed? Be very careful! There is one important caution. If you are connected to current co-workers or your boss, and you are still employed, you don't want to make a public announcement about your job hunt. The result maybe immediate job loss or, at a minimum, a very uncomfortable discussion with your boss. However, you can use many of the other ideas listed below to update your Facebook status without alerting your boss.
Start your Facebook status update by announcing you are looking for a new job and remember to stay positive. Then include job titles, companies, geographic preference and any other details about what you are looking for to help your friends help you.
You can even include a link to your LinkedIn profile and encourage people to connect with you there.
The more specific you are in the information you share, the better. When your friends know what you are looking for or what your background is, they can provide better quality leads.
Launch Your Facebook Status Updates Campaign
Now that your Facebook friends know about your professional side, you'll want to share status updates that align with your profession. In other words, like and share news related to your industry or occupation.
You can find this news by liking industry publications on Facebook. You can also share articles, photos, infographics or information you find outside of Facebook. But don't overdo it. Mix up what you share on Facebook.
Continue to post the appropriate personal updates, and add one or two updates a day that relate to your career. Approximately two-thirds (2/3) of what you share will be personal and about one-third (1/3) will be career-related.
The Status Update Rules
There are several unwritten rules you need to follow when updating your Facebook status.
No drugs, alcohol, profanity, guns, politics, or religion.
Never badmouth your current or past employers.
Never complain.
Be nice.
Know what to share publically and what to share only with friends.
These are pretty simple rules. Always keep in mind that anything you share on social media can become public or viewable by anyone.
Status Update Ideas For Facebook
Here are ideas for what you can share in your Facebook status to not only stay top of mind, but also engage your friends in online conversation. Keep in mind, these updates should be about your profession, not your job search.
1. Ask a question about your occupation or career.
You may want to ask what certification is most valued or what is their favorite perk at work.
2. Post Inspirational Messages.
Meme's, or pictures of quotes tend to get more likes and shares than an all-text message.
3. Ask a fill in the blank question.
Ask a question and ask your friends to fill in the blank. You could ask "The one productivity tool I can't live without is ___________" or if you want to be more personal, you could post "You know it's Monday when ____________." Use your creativity and come up with something that somehow ties back to your work interests.
4. Make a holiday announcement.
Wish your friends a happy holiday on Facebook. You can reach beyond the traditional holidays, and promote World Smile Day (Oct. 7). There are also National Awareness days or recognition events like "National Physical Therapy Month" (Oct) and "Teacher Appreciation Week" (May 1-5). Look for and promote holidays that are aligned with your profession or interests.
5. Share work related tips from experts.
Have you ever come across a work-related tip that you thought was helpful? Share the article with your Facebook friends as a status update.
6. Share photo of you doing something at work.
Perhaps you volunteered or took part in a fundraising event through work. Post and share a photo to Facebook as long as you can do it without revealing anything confidential or proprietory to your employer. You may even want to tag some of your co-workers.
7. Post news about companies you follow.
Let's say one of the companies you are interested in working for wins an award. Share a link to the article on Facebook and in your post, congratulate the company, and tag them if they have a Facebook page. The company may take notice.
8. Ask for feedback.
Share a design, process, or article you've written or that's been published online, and ask your Facebook friends for their thoughts, comments, suggestions, or feedback.
The Bottom Line
You have many ways to share your wisdom and experience. Facebook is one more opportunity for you to build the right professional image of who you are. Your Facebook friends can only help if they know. By using these types of status updates on Facebook, you help your friends see your professional side too.
More About Facebook for Successful Job Search
---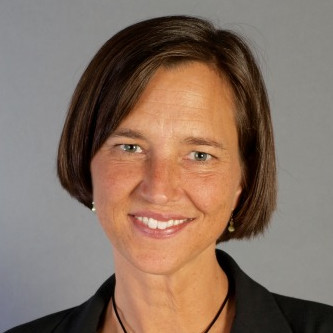 About the author…
Hannah Morgan, Job-Hunt's Social Media Job Search Expert, maximizes her own personal branding and online visibility using social media platforms. She is a job search strategist and founder of CareerSherpa.net. Selected by LinkedIn as a "Top Voice for Job Search and Careers," follow Hannah on LinkedIn. Also, follow and connect with Hannah on Twitter (@careersherpa) and Facebook (Career Sherpa). To read more articles on how to use social media for job search, visit her site: Careersherpa.net.
More about this author…