Before you launch your job search, audit your Facebook profile to ensure only the best information is viewable.
Even if you are not actively looking for a new job, review your profile and posts every once in a while.
When employed, you do not want your current employer to discover anything unfavorable about you, or about them (by you).
Understanding and managing your Facebook privacy settings will ensure only the information you want to be public is being discovered.
Facebook is increasingly being used by recruiters to source and vet potential candidates for jobs. To learn more about how to use Facebook to search for a job, see this article: Guide to Facebook for Job Search Success.
5 Tips to Clean Up Your Facebook Profile
Facebook has a reputation for changing privacy-setting criteria. If you haven't looked at yours in a while, this is a good time to review it and make sure it's clear of negative or unflattering information.
  1. Do a "Privacy Checkup."  
From your desktop, you can change privacy settings by clicking the blue triangle on the top right of your screen and select "Settings & Privacy."
The "Privacy Checkup" is a good place to start. Learn:
Who can see what you share?
How people can find you on Facebook.
How to keep your account secure.
When another Facebook member tags you in a post.
Click on each topic to see how Facebook shares information, and how you can adjust your privacy options.
Click through each of these areas, and make sure you have selected the best option for your situation.
If you do decide you do not want the information in your profile to be included in search results, be sure you select that option.
  2. See How Strangers View Your Profile.  
Done well, your Facebook profile can be another online resume. See Optimize Your Personal Facebook Profile: Your NEW Resume for more details.
It is a good idea to see what your public profile looks like when someone you do not know views it.
From your desktop version of Facebook, go to your profile. Look at the menu of options under your cover photo and name. To see the version of your profile that others see, click on the eyeball (circled below).
  3. Hide Your Friends.  
You probably do not want someone looking at your Facebook profile to see all your friends and family. This information is like your personal address list.
The default Facebook setting allows anyone to see your friends list. To change this, go to your profile (on the desktop version), click on your "friends" tab, and then click on the three dots.
When you choose the "Profile and Tagging Settings" option, Facebook offers you several options. Click on the "Privacy" option in the left column (desktop) to hide your friends.
Also pay attention to how your profile looks to others and how it is being tagged by others without your knowledge.
  4. Know Your Facebook Post Settings.  
You can control who sees what you post or share on Facebook. Every time you post or share something on Facebook you have the opportunity to make it viewable to the "public," "friends," "only me," or "other."
If you see a globe next to the date in your update it is public, it is public. Anyone can see your update and comment on it.
Review what you have shared on Facebook to modify the settings on certain posts that would be better to limit to your friends. You can change the posts setting by clicking on the inverted triangle and changing the post settings.
Delete or change privacy settings on these types of posts:
Posts with spelling or grammar errors
Posts about marijuana, drugs or alcohol
Political posts
Religious posts
Posts with profanity
Photos of body that show too much skin
Comments on your posts that are inappropriate
You should also realize that comments you make on public Facebook pages and public groups are also viewable to anyone.
  5. Stay Professional at ALL Times.  
Many people like to keep their personal and professional lives separate. That's increasingly difficult to do.
Remember that what you share on Facebook may reach MANY more people than you intend, which can either work for or against you.
Avoid using profanity, sharing provocative or inappropriate photos, or speaking negatively about your current or past employer. Political and religious views can also be viewed as controversial.
There are no guarantees of privacy in today's hyper-connected social media world, so be careful what you post on Facebook (and elsewhere online).
The Bottom Line
Anything you post on Facebook can potentially be seen by a future employer, no matter how careful you are. Equally important is sharing information that will present you only in a positive light.
More About Facebook for Successful Job Search
---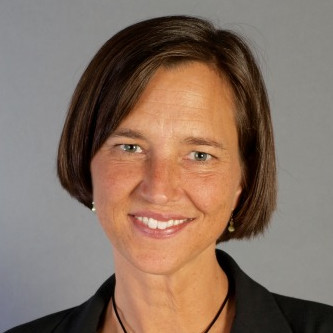 About the author…
Hannah Morgan, Job-Hunt's Social Media Job Search Expert, maximizes her own personal branding and online visibility using social media platforms. She is a job search strategist and founder of CareerSherpa.net. Selected by LinkedIn as a "Top Voice for Job Search and Careers," follow Hannah on LinkedIn. Also, follow and connect with Hannah on Twitter (@careersherpa) and Facebook (Career Sherpa). To read more articles on how to use social media for job search, visit her site: Careersherpa.net.
More about this author…