Facebook is most commonly known as the place to connect with friends, but don't overlook the power of this network to build a personal professional brand.
Every day recruiters and hiring managers are using social networking platforms such as Facebook, LinkedIn, Twitter, and Instagram to scope out candidates.
They may search by employer, keywords, geography, or some other combination of criteria.
You probably spent time optimizing your LinkedIn profile. You can use many of the same strategies to enhance your Facebook profile.
Done well, your Facebook profile can supplement or, done right, replace a copy of your resume in a recruiter's or hiring manager's hands.
Optimizing Your New Facebook Resume
Here are some of the ways you can optimize your personal Facebook profile for job search. If you are publicly job-hunting (vs. a "stealth job search"), you can increase the likelihood of your Facebook profile showing up in search results if you take some time to review these options.
  Profile Picture  
Your Facebook profile picture is the first thing someone sees when they look at your profile. It is also associated with the comments you make on Facebook. While you could use the same photo you used on LinkedIn, you may want to opt for a more casual shot. Whatever picture you choose, remember, these basic social media profile photo rules apply:
Use a good quality picture.
Smile.
You should be the only one in the photo.
Your face should be visible.
  Cover Photo  
The cover photo is the large banner at the top of your profile and is prime real estate for promoting your personal brand. You could feature a recent trip, favorite activity, or an image that shows something you are interested in. Your current cover photo is public and viewable by anyone, so it is advisable that you select one you would be happy to talk about during an interview.
  Intro  
This section is immediately below your profile photo and most people don't use the first text box. To create an intro, click "Describe Who You Are" below your profile picture. Use this section to feature a short description of who you are and perhaps your professional goals. You might include your tagline, branding statement or pitch. As you write your intro section, consider adding keywords or terms relevant to the role you are interested in.
  About  
The About section is where you can add or edit information about work, education, places you've lived, contact information, details about you, and more.
As you scroll down the About page, Facebook will show from photos and videos you have shared to books you have read and music you like — that you have shared with your LinkedIn friends. All of this information is visible on your About page.
These are sections in the left navigation that you should pay attention to.
Work and Education

This is the key section — it is important to complete this information.

As you type the company name for your employer, you will see similar Facebook pages appear. Be sure you select the correct company page. If the company isn't on Facebook, you won't see this as drop-down option.

When entering your job title, make sure you use a universally recognized one in case people are searching Facebook for job titles. For example, if your employer calls your job "Admin Ninja" but the rest of the world calls it "Admin Assistant," become a slash person — "Admin Ninja / Admin Assistant" so you will be found when people search for the most commonly used title of the job you do.

Don't forget to include a short sentence (or more) describing what you did in the role, even in previous jobs. As you complete your description, focus on the most important and relevant parts of your job and be sure to mention technology or keywords a future employer would be interested in.

List "projects" you worked on in the Projects section that is available for each job. The project doesn't need to have an official name. It may be something you do every day or a consistent part of your job. As with LinkedIn, highlight your accomplishments for each project associated with that job.

[Read Personal SEO to learn more about chosing and using the right keywords for you in your job search and career.]

Places You've Lived

If you allow your current city or hometown to be publically visible, it may help you connect with people and be found by potential employers.

Location is one of the most often-used terms in a recruiter's keyword searching, so having a location visible is very important for your job search.

Contact and Basic Info

Your mobile phone and email addresses can be added to this section. You can include any email addresses. You can hide the email addresses you don't want people to see and select a primary or default email account to receive notifications.

Birth date and year are two separate fields which allow you to set the privacy settings for each. You may choose to make your birth year private and leave the day and month viewable to your friends so you don't miss out on birthday greetings.

 [Editor's note: Your birthday is a key piece of information for identity thieves who are usually able to quickly guess your year of birth. Carefully consider how important those birthday greetings are to you. Cosider providing a date that is NOT your real birthday.]

If you have a personal website related to your profession, include that information. Additionally, include your LinkedIn URL and any other links to social networks you want people to check out.

You have the option to express your religious and political views. These two topics are very controversial, therefore, it would be wise to either leave them blank or change the privacy settings so that only you can see them.

Details About You

Within this section you can write a brief summary, list other names you may have gone by (e.g., nicknames and maiden or married names) and carefully share your favorite quotes.

Life Events

This section can also be populated with your different jobs and employers by year, with a brief summary of your work experience for each..
  Friends  
If you have personal connections you want to keep private, you may want to change the privacy settings for your friends list so that only you can see them. However, Facebook will still allow mutual friends to be visible, regardless of your settings.
  Photos  
You can select up to five featured photos that will appear to the left of your timeline. These photos offer you one more opportunity to call attention to the activities and accomplishments you want highlighted.
  Allow People to Follow You  
Now that your profile is in good shape, you are ready to accept followers. You may not want to be friends with co-workers or people you don't know.
Followers will only be able to see your public posts in their news feed. To set up your profile to allow followers, go to your profile settings. Then on the left look for "Public Posts" and select public next to "Who Can Follow Me."
The Bottom Line on Facebook Resumes:
Your Facebook profile can serve as a tool to emphasize your personal AND professional values and goals. You can leverage Facebook for your job search by understanding privacy settings and maximizing the information you choose to share on Facebook.
More About Research for Successful Job Search
---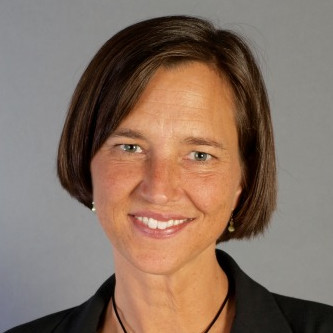 About the author…
Hannah Morgan, Job-Hunt's Social Media Job Search Expert, maximizes her own personal branding and online visibility using social media platforms. She is a job search strategist and founder of CareerSherpa.net. Selected by LinkedIn as a "Top Voice for Job Search and Careers," follow Hannah on LinkedIn. Also, follow and connect with Hannah on Twitter (@careersherpa) and Facebook (Career Sherpa). To read more articles on how to use social media for job search, visit her site: Careersherpa.net.
More about this author…