Tis the season of top-ten lists and predictions. Day after day, we see lists of the top employers, occupations, and cities in which to work. If you are an employee of one of the top 100 companies of the year, in an occupation that's in high demand, and living in a boom town, you probably feel secure. However, what if you are not?
Suppose you have invested ten years into an occupation. Maybe you just built your dream home, and you have finally-secured the hard-to-get season tickets for your favorite NBA team. In other words boom or bust, this is your home, and you are not moving.
So, what are you to do with these lists and forecasts?
Lists to Read vs. Lists to Lose
Pay attention to lists prepared by well-respected publishers, such as FORTUNE or Working Mother. When reading lists, look for the underlying research. Is this the author's opinion? Or, is it based on firm data, such as Bureau of Labor Statistics reports or actual earnings reports?
Trust lists based on facts, and don't be influenced greatly by lists based on anecdotal information.
What Criterion Was Used?
What determines the top? There are dozens of lists ranking the top companies in various categories….top performers…most profitable…assets…best compensation for employees.
Take a composite view when analyzing companies. Maybe you don't care if a company offers child care and Zumba classes, but everyone should care if the company is turning a profit. For occupations and industries, what makes that occupation the "top?" Is it the lifestyle, such as short work weeks and low stress? Or, it is a job that is in high demand?
What Does It Mean to You?
If you are early in your career or education, the ten-year outlooks for industries and occupations are critical news for your consumption. If you are established, it's still good to know.
Is this a disappearing job or is the market saturated with qualified candidates? If it is disappearing, time to get some new skills…fast! If the market is flooded with candidates, you have the option of building your skills and honing your brand so you are the candidate that rises to the top, even in a tough market.
Boom or Bust
There is something about boom towns and booming industries. Pay attention to that data, especially if you have the luxury to relocate for a dream job. If you can't relocate, it's good to know.
Your local economy and industry affects you financially, physically, and emotionally. Your local economy drives home prices, merit of local schools, and the overall quality of life.
The vitality of your industry can drive salaries, innovation, regulatory changes, and ultimately employment growth or outsourcing. The information may not push you to move, but this knowledge can help you survive various challenges.
Bottom Line
A smart careerist will excel in any market. Arm yourself with knowledge by visiting trusted resources, such as Job-Hunt.org, and create a strategy for success. We live in fast times in which new technologies can emerge and change an industry overnight. The well-informed and nimble will do well.
---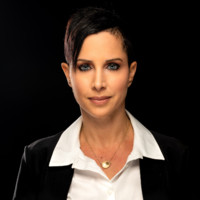 About the author…
Debra Wheatman is a Certified Professional Resume Writer (CPRW) and Certified Professional Career Coach (CPCC). She is globally recognized as an expert in advanced career search techniques with more than 18 years' corporate human resource experience. Debra has been featured on Fox Business News, WNYW with Brian Lehrer, and quoted in leading publications, including Forbes.com, The Washington Post, The New York Times, The Wall Street Journal, and CNBC. Debra may be reached at [email protected], or you may visit her website at CareersDoneWrite.com.
More about this author…