Company research does not have to be a dreaded chore. The word "research" creates images of hours at your laptop hunting for proprietary information that only a few privileged may access. Nothing could be further from the truth.
In fact, there are at least four easy tools you can use that will bring information about your target employers right to your fingertips.
Leverage These Apps for Your Company Research
Take five or ten minutes of your time to set up your search criteria, and you will be fed updates on a daily or weekly basis. You may consume the information on your smart phone or tablet at your convenience.
Google Alerts
Google Alerts is a free tool that you can leverage to receive e-mail notifications when keywords and phrases that you specify appear on websites and blogs.
Take just a few minutes to establish your alert settings, and Google Alerts will automatically send you emails when Google finds new results that match your search term.
This is an excellent tool to use when researching a company. You can track websites that mention your target company and also receive alerts when key leaders at your target company are mentioned online.
Twitter Activity Timeline
Follow your target companies on Twitter, and their updates will appear in your home tab. The "Discover" tab's activity timeline shows you real-time information about the actions being taken by the companies that you follow. You will see company news, as well as, what has been re-tweeted and followed. It provides insight into what is top-of-mind for the company you are following.
Follow on LinkedIn
LinkedIn is a goldmine for information about your target employer. Start following a company so you can get updates fed to your LinkedIn home page. You will learn company news as it happens, including product development, organizational changes, staff and leadership changes, business opportunities, and job openings. Also, follow key individuals at your target employer.
Indeed Job Alert
Indeed is just one example of a job posting aggregator. Rather than comb through information when you have the time, you can create a job alert so the new job postings are delivered to your email based on your search criteria.
Bottom Line
Next time you have a bit of down time set up these valuable tools. Information about your target companies will flow to you effortlessly. For more information on company research, check out these other job-hunt resources.
More on This Topic
---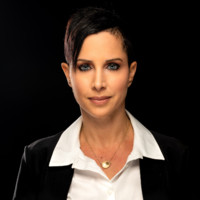 About the author…
Debra Wheatman is a Certified Professional Resume Writer (CPRW) and Certified Professional Career Coach (CPCC). She is globally recognized as an expert in advanced career search techniques with more than 18 years' corporate human resource experience. Debra has been featured on Fox Business News, WNYW with Brian Lehrer, and quoted in leading publications, including Forbes.com, The Washington Post, The New York Times, The Wall Street Journal, and CNBC. Debra may be reached at [email protected], or you may visit her website at CareersDoneWrite.com.
More about this author…