In modern times, most employers have grown to understand the value of each individual's strengths, and how diversity leads to the generation of ideas and solutions. Companies are richer for having a strong diverse employee population. Companies, employees, and customers all benefit when a company is diverse.
As a job seeker, how can you identify companies that value diversity? Below are a few techniques to uncover the information you need before you accept a job offer.
1. Corporate Website
The first resource is the employer's website. You may learn more about the company's values regarding diversity in website sections that may be titled "About Us," "Press Releases," "News," "Company Values," "Diversity," or "Working Here." In those sections, you may see direct references to a diversity policy.
In some cases, you will need to look for other clues. Clues may include special events or celebrations, such as Black History Month events, or instructions regarding accommodations for the disabled. Also, look for references to a Diversity Practitioner, Diversity Specialist, or a Chief Diversity Officer.
2. Online Search
Go to a major search engine, and enter the keywords, "diversity" and the company name. The results may include details of a company's diversity policy or initiatives as reported by that company or an outside group.
You may find criticism for a lack of attention to diversity or praise for a well-run program. It is a good idea to do further digging because both praise and criticism may include bias.
3. Social Media
What are people saying in social media? Search the company name on Twitter, LinkedIn, and Facebook. You will likely find company-run pages as well as comments from current/past employees, customers, and others familiar with the company.
4. Annual "Top Company" Lists
Many media outlets research and produce lists of companies that are the best in particular categories. Obviously it would be impossible to assess all companies.
Don't be alarmed if your target employer did not make this list. These are good resources to identify companies you may wish to consider when job searching. The following are a sample of more prominent lists.
More lists appear every month and are updated every year, so check back here, or do more search engine research.
Bottom Line
You may not consider yourself in a minority category. No matter your race, gender, physical condition, or sexual preference, your employer's attitude about diversity affects you. Therefore, it is wise to do a bit of research up front so you better understand the values of your potential employer before you accept the job offer.
We hope these tips make the research process a little easier. For more company research advice, visit job-hunt.org's FORTUNE 500 Employers section.
---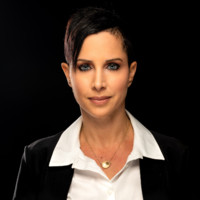 About the author…
Debra Wheatman is a Certified Professional Resume Writer (CPRW) and Certified Professional Career Coach (CPCC). She is globally recognized as an expert in advanced career search techniques with more than 18 years' corporate human resource experience. Debra has been featured on Fox Business News, WNYW with Brian Lehrer, and quoted in leading publications, including Forbes.com, The Washington Post, The New York Times, The Wall Street Journal, and CNBC. Debra may be reached at [email protected], or you may visit her website at CareersDoneWrite.com.
More about this author…