Industry expos and conferences are an excellent opportunity for one to gain first-hand company information. Exhibitors are excited to talk to attendees about the company's newest products and upcoming projects.
Often admittance to the exhibit hall area is free or very low cost in comparison with "full" expo attendance which may include meals and sessions presented by speakers and expensive.
Sometimes exhibit hall conversations can lead to discussions about job opportunities. It is also a time to learn about employment trends, skills required for future positions, and guidance for navigating the company's application process.
Many expos offer workshops and presentations highly relevant to your target industry. Often expos present round table discussions featuring industry leaders with whom you may be able to speak after the round table discussion.
Follow these suggestions and you'll walk away with insider information on your target companies and possibly get your foot in the door for future discussions.
Prepare
Review the expo website in advance so you can identify target companies.
Open your mind to consider companies that you previously have not considered as a target. You may be overlooking the ideal company.
Rehearse a 15-second introduction of yourself as well as questions for each of your target companies. Perhaps you have general questions and one specific one for each of your primary targets.
Present
Dress professionally, just as you would for an interview. This is a working day, not a day off. Resist the urge to wear your sneakers.
Bring your smart phone or tablet for note taking, but keep your phone ringer muted.
Bring your business cards. Have your resume on hand, just in case you are asked for it. However, do not provide your resume unless asked or the conversation steers toward future opportunities at the company. Do not jump the gun. You are here to research and network.
Carry your belongings in a professional business satchel with plenty of room for corporate materials.
Participate
It can be intimidating to approach the representatives, mingle, and ask questions. Overcome this feeling. You are at the expo to engage with the company contacts, gather info, and network. If you merely walk the halls and pick up glossy brochures, you might as well stay home and surf the Web for the same information.
Be considerate of the company representative's time. After asking your questions, get contact information and if appropriate, make arrangements for future contact.
Take time to talk to fellow attendees. Often peers can offer you valuable insight based on their search and employment experience.
Avoid the freebie grab. Most companies offer the same type of stuff…pens, post-its, and stress balls. It's more important to make a good impression than to score a LED-lighted USB stick.
For more information on expos, check the article "Researching Potential Employers at Trade Shows."
---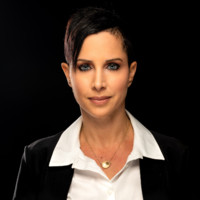 About the author…
Debra Wheatman is a Certified Professional Resume Writer (CPRW) and Certified Professional Career Coach (CPCC). She is globally recognized as an expert in advanced career search techniques with more than 18 years' corporate human resource experience. Debra has been featured on Fox Business News, WNYW with Brian Lehrer, and quoted in leading publications, including Forbes.com, The Washington Post, The New York Times, The Wall Street Journal, and CNBC. Debra may be reached at [email protected], or you may visit her website at CareersDoneWrite.com.
More about this author…