With this week's news showcasing the layoffs at Bank of America, opportunities at smaller companies are likely to become increasingly attractive to job seekers. While we don't yet know the outcome of President Obama's proposed American Jobs Act, he did point to some very interesting statistics that relate to small businesses. According to the Small Business Administration, small businesses in the US have generated 64% of net new jobs over the past 15 years.
Approximately half of the jobs available in the private sector are with small businesses.This means that job seekers who have been focusing on only those jobs at large corporations may be missing out on some serious opportunities.
One of the biggest challenges when seeking out career opportunities with small firms is the research aspect. It can be more difficult to get details about a smaller corporation. Luckily, most small businesses now have websites; however, they are generally not as elaborate as large corporate sites and do not always provide enough information to job seekers.
When researching smaller companies, you may have to dig deeper to get the information you need.
Reaching out to business associations that are familiar with the smaller firms in your area can provide a wealth of information. Often, small businesses looking to grow will become members of the local branches of relevant business associations.
Contacting the Chamber of Commerce can also yield some good information. Very often they can provide details on company size, year of inception, and general growth history.You don't need to limit yourself to your own local chamber, either. If you are looking for regional roles, consider branching out to contact the chambers in neighboring states. For example, if you are based in Florida, you could reach out to chambers in the Greater Atlanta area in Georgia.
Tap into information provided by local newspapers and business journals. They often showcase growing firms. Inc. magazine is another good resource. Often young companies will generate press as they grow. By keeping your eye on the local business news, you will gain valuable information about the up and coming firms in your area.
Joining LinkedIn Groups can also yield some solid small business contacts. Most major metropolitan areas have large online communities that are comprised of business professionals, many of whom are small business executives.
If you are thinking of joining a small business, you can also use LinkedIn to research past employees. Former workers will often volunteer valuable information and provide the 'inside scoop' that can't be obtained elsewhere. While conducting company research pertaining to smaller firms can be a bit of a challenge, the small business community should not be overlooked when it comes to job hunting. They are a large part of the active job market and job seekers should leave no stone unturned when it comes to uncovering potential career opportunities.
---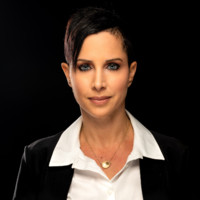 About the author…
Debra Wheatman is a Certified Professional Resume Writer (CPRW) and Certified Professional Career Coach (CPCC). She is globally recognized as an expert in advanced career search techniques with more than 18 years' corporate human resource experience. Debra has been featured on Fox Business News, WNYW with Brian Lehrer, and quoted in leading publications, including Forbes.com, The Washington Post, The New York Times, The Wall Street Journal, and CNBC. Debra may be reached at [email protected], or you may visit her website at CareersDoneWrite.com.
More about this author…