Is your goal to get in on the ground floor with a start-up company? If so, be prepared to perform some research on the company's credibility and viability.
With good research, you can reduce your risk of being left with stock options worth less than the paper on which they are printed. If this is the next big thing, then you will need your research results to help you edge out the competition to book the interview.
Researching a start-up is a bit more challenging than researching an established company.
Follow these tips to help you on your research gathering expedition:
Company web site
Here you will see the company through their filter. You will be able to gather all the basics, including product information, market information, executive team and advisory board bios, investor information, and press releases.
If the site has a search tool, search for the people with whom you'll be meeting in an initial interview (if you have an interview set).
You can also get a good sense of the company culture through pictures and descriptions of what it is like to work there.
Online Search
In addition to the company name, search associated key words, such as industry and product terms.
Look for news about the company, such as the names of angel investors or venture capitalists. This data provides something of a foundation to help you determine if this company might be a match with your personal and professional goals. It also helps you to prepare smart questions to ask during the interview.
The critical news that you want to uncover is how well-capitalized the start-up is and the names of the investors/investment firms.
Insiders
When you research established companies, your online search will be fruitful.
With very early stage start-ups, they are often under the radar. Your best resources may be current employees or partners. They can give you insight into upcoming activities and corporate culture.
Use LinkedIn, as well as real-world networking to uncover connections. There are some bits of information that you may only be able to access through insiders.
Examples include:
When is the next round of funding?
Is the company viable as capitalized?
How long can this company continue without additional infusions of capital or income?
Is the company in the market yet?
Are they producing income yet?
Venture Capitalists
If you can uncover who has invested in this company, you can research those firms.
Find out which of their principals are associated with the investment. What kind of buzz are they generating about this investment (the start-up company)?
Many venture capitalists participate in job search sites and blogs for the purpose of creating buzz and attracting talent.
Take your search further by performing the methods of research listed in this article on the venture capitalists associated with the start-up.
Relevant Blogs & Twitter
Identify relevant business, entrepreneur blogs, industry, and trade blogs. You can find them using key words based on industry, product, company name, and key people. Use the same search criteria to find and follow key people on Twitter. Get up to the minute news on your start-up and those people/entities associated with the start-up.
These resources keep you current about the start-up company and the industry as a whole.
State Agencies
If the company is registered, you can find the company's papers of incorporation through the secretary of state's office or corporations' division. These government entities maintain listings of businesses searchable by industry, name, location, owners, or registered agent.
LinkedIn
LinkedIn is another way to gain background information about the executive team and investors. You might find some common ground and ways to connect.
Bottom Line
Comprehensive research can help you choose the right start-up. When you find that perfect opportunity with a start-up, you will be armed with valuable information to help you succeed. Research can help you find the contacts to get in the door and prepare you to impress the hiring manager. So, go ahead, and get started today on your research!
---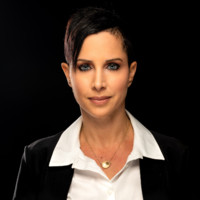 About the author…
Debra Wheatman is a Certified Professional Resume Writer (CPRW) and Certified Professional Career Coach (CPCC). She is globally recognized as an expert in advanced career search techniques with more than 18 years' corporate human resource experience. Debra has been featured on Fox Business News, WNYW with Brian Lehrer, and quoted in leading publications, including Forbes.com, The Washington Post, The New York Times, The Wall Street Journal, and CNBC. Debra may be reached at [email protected], or you may visit her website at CareersDoneWrite.com.
More about this author…