LinkedIn holds a meaningful mass of data for careerists and companies. Using LinkedIn, one can study an industry, a company, a group of professionals, or skills spread across a field. Additionally, the movement within companies and industries can be studied, as well as the progression of individuals or defined groups.
What makes this information so meaningful?
It can be used to facilitate predictions or to create profiles of employees within a company or industry. It can also be used to identify trends for particular occupations, industries, or employers.
As a job searcher, how can this help you?
By studying employees within a company, you can assess the skills associated with certain positions within that company. You can also see other characteristics and education that company values in an employee. Knowing that, a job searcher may assess their particular fit within that company or position.
You may wonder how an average person without sophisticated programming skills can access and mine the data universe within LinkedIn. Presently, you may not be able to run reports of employee profiles within a particular company, or skill sets by employer or occupation. However, it is reasonable to assume this will be available in the not-too-distant future.
In the meantime, you may conduct simple searches and access useful tools on LinkedIn.
Company Information

Use LinkedIn's company search to research companies of interest by choosing "Companies" from the drop-down list beside the search box at the top of every page.

When you have selected a company you want to research, the Company Profile page provides some very interesting information not readily available anywhere else.

In addition to key executives, one can view backgrounds, including skills and education, of all current employees. Some companies include profiles and videos of featured employees to give you more of a feel for the company culture.

Job Postings plus Networking

One may search open jobs on LinkedIn by visiting the "Careers" link in the top menu bar of the Company Profile. Open jobs will be visible in the right column with a link to more jobs, if available.

"Advanced" People Search

Click on the "advanced" link beside the search box at the top of every page. In the page that opens, type the company name into the "Company" box at the left side of the form. Then, choose "Current" to see if you know anyone there (can they refer you to a job?). Also, choose "Past not current" to see if you know anyone who worked there in the past (why did they leave?).

If you are preparing for a job interview, search for the names of the interviewers. Check their profiles to see if you have anything in common (former employer, school, or something else).

LinkedIn Groups

Over 2 million LinkedIn Groups provide people with opportunities to connect with others who have similar interests — professional, industry, former employer alumni groups, location-based groups, and much more. Each Group has a "Jobs" tab near the top of the group page.

One major benefit of LinkedIn Group membership is the ability to send free InMail messages to other members of the same group, even if you are not connected.
An active LinkedIn member with a complete profile may notice the personalized, job-related news, ads, and recommendations presented while on LinkedIn. This targeted information is delivered based on a user's particular skills, education, employers, and job titles. Don't overlook this information as a source for researching companies and occupations. This is data mined specifically for each user. In many situations, it is a very good match.
These are just a few ways to leverage LinkedIn to research companies, industries, and occupations.
For More Information
---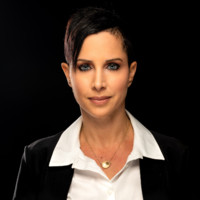 About the author…
Debra Wheatman is a Certified Professional Resume Writer (CPRW) and Certified Professional Career Coach (CPCC). She is globally recognized as an expert in advanced career search techniques with more than 18 years' corporate human resource experience. Debra has been featured on Fox Business News, WNYW with Brian Lehrer, and quoted in leading publications, including Forbes.com, The Washington Post, The New York Times, The Wall Street Journal, and CNBC. Debra may be reached at [email protected], or you may visit her website at CareersDoneWrite.com.
More about this author…