Think about the job you disliked the most.
There are many reasons why employees are dissatisfied with their jobs:
Perhaps the work environment was unfair — rigid rules were enforced with no exceptions, except for a favored few.
Maybe, the company lacked integrity — employees didn't trust management and vice versa.
Maybe rigid management rules blocked your ability to see your children's events. Or, you weren't given the autonomy necessary to do your job well.
These are examples of how your values and those of the workplace do not match.
Workplace "Core Values" Impact Your Job Satisfaction
An employer's "core values" for the workplace are the principles that are the foundation of how an organization works. They impact how the business runs — how decisions are made, who is promoted, how customers/clients are treated, and much more.
How important are workplace core values?
Statistics show that workplace values are more important for job satisfaction than salary, unless earning a high salary is your main core value.
Surprised? A Harvard Business Review article supports this statement:
"One of the most striking results we've found is that, across all income levels, the top predictor of workplace satisfaction is not pay: It is the culture and values of the organization, followed closely by the quality of senior leadership and the career opportunities at the company. Among the six workplace factors we examined, compensation and benefits were consistently rated among the least important factors of workplace happiness."
This brings to question how you ensure that you take a job which meets your core values.
Learn an Employer's Core Values Before Accepting a Job Offer
Here are four ways to discover the core values employers support, from worse to best.
4. Ask in the interview

This is the worst way to determine the company's core values, as it may be too late.
(It's always best going into an interview with your eyes wide open.) You can ask the recruiter during the telephone interview.
However, the recruiter might not know much about the company's values, especially if they're an agency recruiter (not on site). A corporate recruiter would have a better idea of the company's values, although not as accurate as a hiring manager's.
You may be able to ask the question, "Can you tell me a little bit about the company's core values?" during the interview. But more likely you'd ask this question at the last phase of the interview when they ask if you have any questions for them.
If this is your only opportunity, ask a question such as: "What are (Company X's) top three core values?" This is a question that will challenge the interviewers and indicate that you're serious about working for the company.
3. Comb through company reviews on a site like Glassdoor.com
While many job seekers live and die by Glassdoor.com company reviews, I'm somewhat skeptical.
My thought is that disgruntled current or former employees won't speak objectively about their present or past companies. And, reportedly, some employers have launched paid campaigns to encourage positive reviews.
However, there could be value in this site's reviews if the they are consistent; if most of them are positive or negative.
I looked at two companies, one a nationally known monolith and the other a largish company local to Boston. Dell EMC had a whopping 4.3K reviews and a 76% "Recommend to a friend" rating. In terms of pros and cons, work-life balance was the top value mentioned: 507 applauded the work-life balance, whereas 107 trashed the work/life balance.
The other company, Kronos, also did consistently well. Of the 1.3K employees who posted a review, 81% would recommend this company to a friend. Not surprisingly work-life balance was the number one value: 239 favored it; 45 employees saw it as a con.
2. Find someone on LinkedIn who can speak about the company
LinkedIn can be a great tool for finding people who work for your target companies; or better yet, who worked for your target companies.
It's important to know how to locate people at said companies. You're going to get very familiar with LinkedIn's All Filters feature for searching LinkedIn.
Using LinkedIn's All Filters:
Click in the Search bar at the top of most pages.
Choose People.
Click on All Filters.
Type in the company name.
Select second degree connection.
Select Current or Past companies.
Choose location.
Scroll down to enter the title of the person you would like to approach.
Second degree connection who currently works for your target company
If you are a Premium account member, use one of your five free Inmails to message someone who shares a common connection with you.
You may mention in the first line:
"Hello Susan, you and I are connected with John Schmidt, who encouraged me to reach out to you…."
What if you don't have a premium account? A couple of options:
Check the contact information on the member's profile to see if you can send an email to them outside of LinkedIn. Or…
You'll have to send an invitation to connect for quick action.
Proceed as you would if you had a premium account in terms of the message you send. Indicate you share a common connection who will vouch for you.
Second degree connection who USED to work for your target company
Job seekers often don't think of reaching out to someone on LinkedIn who worked for their target companies in the past. I tell my workshop attendees that these people can be their best online source of information, as they will most likely provide the truth.
Former employees have nothing to lose.
Again, if you don't have a premium account and have to send an email (if possible) or an invitation to connect, it's best to mention a common connection. Be sure the common connection you mention is amenable to vouching for you. There are many connections who will vouch for me, but there are some who (I hate to admit) I hardly know.
1. Have a "mole" in the company who will tell you honestly about the company's values
This is the best way to discover the values your potential employer supports.
The person/people you ask, via LinkedIn or in person, are on site and experience the company's core values daily. They can provide intricate details, whereas Glassdoor.com and current and former employees on LinkedIn might not be as willing to go into details.
I recall applying for a job that was posted by an employer I was considering working for. I knew someone within the organization who was very open about the company's culture. She described an environment where management was so abusive toward their employees that people were quitting. Needless to say, I didn't apply for the job.
Another benefit of having a mole inside the company is the possibility of being referred for the job by that mole, increasing your probability of being hired.
The Bottom Line on Avoiding Toxic Work Environments
Your workplace core values are not to be ignored when applying for positions. They can make the difference between being happy or unhappy. An exercise I have my workshop attendees do is write down their top five values, not an easy task for many. Then. I have them narrow it down to three and finally one. Can you identify your top value? I bet it's not salary.
More About Advanced Job Search
---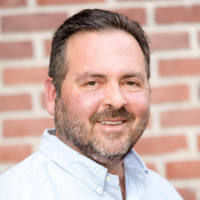 About the author…
Bob McIntosh, CPRW, is a career and LinkedIn trainer who leads more than 17 job search workshops at an urban career center. He also critiques LinkedIn profiles and conducts mock interviews. His greatest pleasure is helping people find rewarding careers in a competitive job market. Selected by LinkedIn as one of 10 "Top Voices for Job Search and Careers," follow Bob on LinkedIn. Visit his blog at ThingsCareerRelated.com. Follow Bob on Twitter: @bob_mcintosh_1, and connect with him on LinkedIn.
More about this author…