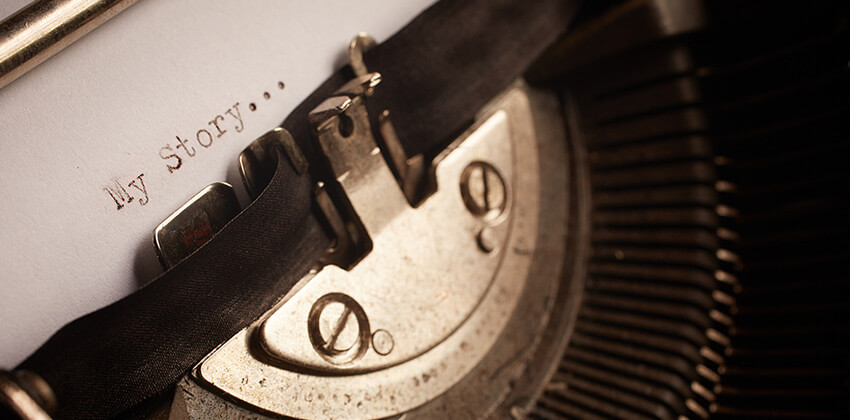 By Allyn R. Gardner
Job search is more complex and competitive now than in the past, just as job security seems to be declining.
The tools needed for a successful job search today have changed substantially, especially in the last few years.
Your resume is still very important, but to be successful, your resume must be customized for each opportunity. One version of your resume is no longer sufficient for success.
Now, most employers and recruiters also expect a solid LinkedIn profile, too. And, these two tools must agree with each other.
Benefits of Your "Accomplishment Portfolio"
The foundation for your resumes and LinkedIn profile is your Accomplishment Portfolio.
Part of your career journal, your Accomplishment Portfolio is a catalog of your career achievements.
This portfolio enables you to build a strong LinkedIn profile and provides the accomplishments you need to tailor your resume for each opportunity. This catalog of your accomplishments also helps you successfully share your value to employers in your job interviews.
Make Your Resume More Powerful and Effective  
Your resume today must reflect precise alignment with the requirements the employer has assigned to the role. Not only must you be able to integrate keywords into the resume showing you and the employer "speak the same language," but your resume must also clearly call out to the employer that you have the strengths and skills they require.
The resume should describe the accomplishments you have achieved because of your proficiency with a particular qualification required for the job. At the same time, it must communicate the value you bring to the role.
Your Accomplishments Portfolio helps you to construct a resume that meets the employer's requirements and enables you to share relevant examples to the employer.
Align Your Strengths with Role's Requirements  
Your skills and strengths by which you achieve your accomplishments are the transferable skills and qualifications that employers require in their job postings. Each accomplishment demonstrates your proficiency with a required skill, meeting that qualification.
The portfolio allows you to effectively construct a resume that tightly aligns your transferable strengths and skills with the requirements of the position.
How the Portfolio Improves Your Resume  
By identifying the specific skills and strengths in each of your positions and linking them with the appropriate accomplishments, you are helping the employer focus on what they need to know about you.
Without this technique, you are leaving to chance that the employer will be able to identify the specific qualifications you have and will be able to make the connection with the accomplishment you achieved.
Creating Your Accomplishments Portfolio
This portfolio is a tool that you build and refine throughout your career.
Understand that your portfolio is not for distribution.
Your portfolio is your curated list of your most significant strengths and skills, and it is not organized chronologically.
Catalog your accomplishments according to a particular strength and/or skill.
Step 1: List your significant strengths and skills.  
To help develop this list, reflect on the strengths and skills cited in your past performance and peer reviews.
Use self-assessment tools such as Strength-Finder, Myers-Briggs Type Indicator, and "What Color is Your Parachute?" by Richard Bolles.
Seek input from mentors and trusted advisors should you want affirmation and additional perspective.
Step 2: Describe each accomplishment associated with a particular strength or skill.  
Think about the abilities you used to realize each accomplishment. Describe each accomplishment using the SOAR Method:
S – Identify the Situation you observed.
O – Identify the Obstacles you faced.
A – Describe the Actions you took to address the situation.
R – List the Results you achieved.
Your strengths and skills are reflected in the actions that you take to achieve your accomplishment.
Whenever possible, quantify the results by identifying how many, how much, or how often.
Using the method will give a story arc that you can use in your interviews as well.
Examples
Assume you have identified the following strengths and skills: Analysis, Influencing, Consensus Building, Marketing, Business Development, Presentation, Innovation, and Negotiation.
Starting with Analysis and Influencing, list the strength and then list the related accomplishments.
Analysis
For ABC Inc., analyzed competitive pricing for a soon-to-be released software product, and developed a more competitive pricing model.
For TBD Inc., evaluated strategic partnership alternatives, assessed feasibilities, strengths, and weaknesses.
For XYZ Ltd., identified $90 million corporate acquisition to expand market reach. Provided Board with financial analysis, market studies, distribution models, and strategic review. Acquisition approved.
Influencing
For TBD Inc., successfully led a corporate branding initiative leveraging relationships with clients, key stakeholders, and the leadership team by engaging in listening sessions and making myself accessible to answer questions and address concerns.
For TBD Inc., built a team from across the organization to show advantages of the new branding strategy. Team members served as "ambassadors" and "on the ground" problem solvers, allowing them increased visibility with senior leaders across the enterprise.
For TBD Inc., established trust of all parties going through this branding change by clearly describing objectives, providing support in the transition, and inspiring others to embrace change.
Using a well-thought-out portfolio can bring your resume and your story into alignment with the position requirements. You can introduce and describe accomplishments that best reflect the competencies you bring and the value you add.
Benefits of Maintaining Your Accomplishment Portfolio
Do not stop tracking accomplishments after you land your new job.
This tool can help you tailor the communications that you use to support your career advancement.
Whether it is a resume, the About section in your LinkedIn profile, a networking brief, or your 30-second networking introduction, you can focus your audience on what you want and what is the unique value that you offer.
The portfolio can also be an essential asset in your current position. By reviewing it and editing it quarterly to reflect new accomplishments and skills as well as examples of enhanced strengths, you can leverage this knowledge in your performance reviews, opportunities for internal interviews, and networking and external opportunities when they present themselves.
The Bottom Line:
As part of an ongoing career journal, the portfolio helps you document the progress that you have made toward achieving the goals you set for yourself. Ultimately, as you take stock of the accomplishments that mark the journey of your career, you will gain satisfaction from realizing all that you have achieved.
More About Advanced Job Search
---
About the author…
Allyn R. Gardner is a career management consultant, founder of Brookside Coaching Partners. Allyn is also an Executive Coach and Career Management Advisor with King & Bishop Executive Services company. Allyn also coaches Leadership and Teamwork at Babson college. In the past, he has coached students at Harvard Business School and been a Senior Staffing Consultant at Fidelity Investments. Connect with Allyn on LinkedIn, or send an email to [email protected].