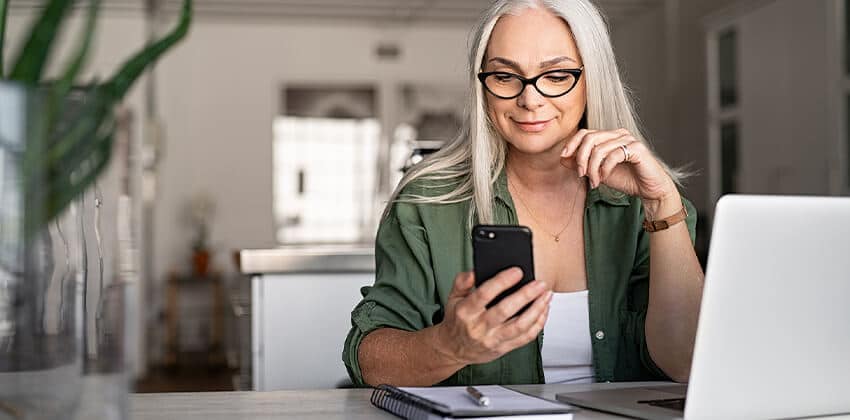 Many high-level job seekers I encounter at an urban career center for which I work haven't had to look for a job in 10, 20, 30 years, or more.
For them, today's advanced job search might feel like landing on Mars, as the job-search terrain has drastically changed.
If you are also in this boat, this post will help you understand what you'll encounter as you go forward.
Even if it's been only five years since you've had to look for work, you might not be aware of all the methods employers are using now to find the best candidates.
7 New Tools
Employers are being more creative with their hiring efforts. Let's begin with the most well-known tool employers are using.
1. The Applicant Tracking System (ATS)
Although the earliest iteration of the ATS goes back to the early '90s, this tool of an advanced job search has evolved to be one of job seeker's major impediments. When I describe it to my clients, most of them haven't heard about this software companies use to make life bearable for their HR staff and corporate recruiters.
The bottom line is that the ATS eliminates approximately 75% of resumes that are submitted for each job.
If you are applying online for jobs where an ATS is used by companies, your resume must have the required keywords, e.g., skills, job title, and even predicted skills, to have your resume read by human eyes.
Failure to include the required keywords on your resume will most likely result in your unread resume stored in the company's database containing thousands of resumes that have been rejected or ignored.
Jon Shields of Jobscan.co makes it his business to know about the ATS. There are hundreds of ATSs out there. He claims 98% of large companies use an ATS. It's also estimated that close to 65% of midsize companies employ one. Even smaller companies will outsource this technology.
[More: How Top ATS Systems Analyze Resumes and 3 Smart Tips to Beat the ATS Systems.]
2. LinkedIn's Mobile App
LinkedIn is the go-to platform for job seekers. If you're using LinkedIn to find employment, using only your desktop is not enough. You also need to install the LinkedIn app on your smart phone and access its features. Although the app's features are not as robust as the desktop's, they are good enough to help you with your job search.
You can develop and nurture your network, access recruiters through LinkedIn Messaging, and continue branding yourself with a video feature (not currently available on the desktop), and apply for jobs with LinkedIn's separate Jobs app.
You can do all of this practically anywhere in the world, even while you're on vacation. You wouldn't be alone. One source, DMR, reports [in 2018] that the "percentage of LinkedIn users who use the app to look for work: 38%."
[More: LinkedIn Job Search Guide, Guide to Being Found on LinkedIn (LinkedIn SEO), Guide to Personal Branding with LinkedIn, and 10 Elements of an Effective LinkedIn Profile.]
3. Live Video Interviews
Skype, Zoom, Google Hangout, even Facetime are becoming a larger part of the hiring process. They preclude the need for candidates to come to the company, thus saving time and money. However, these applications can cause some challenges for you if you're not familiar with them.
Saving time and money are not the only reason employers conduct online interviews; they want to see you. Yes, they want to see your facial expressions and body language, and perhaps your age. On your end of an online interview you need to make sure you've covered all the technical requirements (proper lighting, clear sound, and tasteful background).
[More: How to Handle Video Conferencing / Skype Interviews and Smart Answers for Interview Questions.]
4. Pre-Recorded Video Interviews
These are like live video interviews, save for the fact that you don't see anyone on your computer screen. Instead, you are looking at a screen that has questions written on it. Your answers to these questions will be timed and recorded. The final step is sending your recording to the employer.
For many people this seems unnatural and somewhat disconcerting. Like an online interview, make sure you have the technical requirements covered and that you're looking directly at the webcam to make it appear you're making eye contact with the people who are not there. That's right; there is no engagement required from the employer. They will simply gather your recorded answers, and review them at their leisure.
[More: 12 Keys to One-Way Video Interview Success.]
5. Online Pre-Employment Software
Hire Vue describes pre-employment software as: "… any tool or method used to evaluate job candidates with consistency." They range from hard skill tests (such as typing and math) to "softer" tests, like "personality batteries." Many companies believe these tools are an accurate way to narrow the candidate pool.
Online evaluations get even more interesting. My valued connection, Mark Anthony Dyson from The Voice of Jobseekers, writes: "With the arrival of AI, some companies are even implementing facial recognition technology to read candidates' body language. Don't get caught off guard by any of those cutting-edge technologies."
6. Video for Personal/Professional Marketing
If you're comfortable with video, you're in luck. Recruiters are looking at FaceTime Live and LinkedIn video features to assess candidates' personality and technical abilities, both in the quality of your video and how you sell yourself.
For example, if you're a digital marketer and you produce a video that has multiple camera angles, effective lighting with a little music thrown in, and you let your personality shine; your video will impress the most critical hiring authorities. However, if you produce a poor-quality video, it may hurt your chances, rather than help.
Not only are job seekers using video to show more dimension to their candidacy; recruiters are also using video platforms to attract applicants. Video is steadily gaining ground in the job search and company recruitment efforts.
7. Texting
It's not only our kids who text. Recruiters are texting job candidates because of its convenience.
Forget formalities. If they want your resume "yesterday," don't be surprised to receive a text saying, "John from Company X wants to see your resume today. Can you get it to me in an hour?"
Imagine you're on vacation in Maine and away from your computer, but luck would have it that you've stored your resume on your phone in Dropbox, Google Drive, or your iPhone Cloud. No problem. Just return it in a text. LinkedIn reports that employers and employees alike are using text, so get on board.
Sarah Johnson was a corporate recruiter. She explains: "When I was recruiting, my last hospital found that busy professionals were MORE likely to respond to a text vs. a phone call or email. I used TextRecruit to help me source for a few hard to fill physician specialties…"
If you consider how technology and automation have changed our everyday lives dramatically in the last few years (email on phones, self-driving cars), significant changes in recruiting and the job search are not surprising.
The Bottom Line
These seven tools of an advanced job search are not to difficult to learn. But you may have to take a few practice runs before you, for instance, send your video to recruiters. They may seem like a hindrance, but keep in mind that the job search has changed to make it easier and less costly for employers to hire. It's time to get with the program. You can do it.
More About Advanced Job Search
---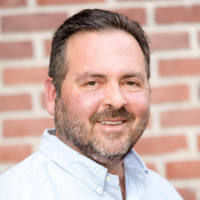 About the author…
Bob McIntosh, CPRW, is a career and LinkedIn trainer who leads more than 17 job search workshops at an urban career center. He also critiques LinkedIn profiles and conducts mock interviews. His greatest pleasure is helping people find rewarding careers in a competitive job market. Selected by LinkedIn as one of 10 "Top Voices for Job Search and Careers," follow Bob on LinkedIn. Visit his blog at ThingsCareerRelated.com. Follow Bob on Twitter: @bob_mcintosh_1, and connect with him on LinkedIn.
More about this author…