If you're even an occasional LinkedIn user, you've surely noticed that, upon logging into the site, there are numerous Updates listed on your Home page.
Here, new connections, blog posts, polls, quotes, videos, and other bits of information scroll past during each view of the page.
While you might not pay close attention to these Updates until something catches your eye, there's a reason to join in the conversation.
LinkedIn Updates, when used correctly, can become a fantastic brand building-block for both your short- and long-term career management and job search.
As free, simple advertising for your personal brand, Updates can quickly become hallmarks of your professional activity and career direction, and can be easily found by any LinkedIn user.
The Benefits of Using Updates
Updates are visible to anyone scanning your Profile in the "Articles & activity" box near the top of your Profile, above the Experience section. When scanned, Updates provide insight into who you are and what you do:
They are a constant reminder to your audience of why you're using the site, and they add a dash of personality and career-strengthening data on your professional activities.
Best of all, Updates keep on working for you long after their creation, requiring minimal effort on your part.
Creating a LinkedIn Update
Updates are very easy to create. Go to your LinkedIn Home page, and:
Click on "Start a post" and begin typeing your latest news, share an image, a video, or an article into this box (above) near the top of your LinkedIn Home Page.

On Group Conversations (formerly, "Discussions") and the Updates shared by other members, find the box above which offers you the option to Like, Comment, or Share the item –

Post a comment on someone's Conversation or Pulse Post (a.k.a. article).
Share someone else's Conversation or Pulse Post.
"Like" someone's discussion or comment in Group Conversations or their comment on a Pulse Post.
These notes will be added to the All Updates list in your Profile, and will also stay in place on your Profile (as a scrolling list) below your Profile Dashboard. (They will also be noticed by the person who made the original post.)
Another way to see your updates is to click on the "Me" link at the top of your LinkedIn page, and select "Posts & Activity" from the drop-down list below it.
Benefits of Creating Linkedin Status Updates
Now, on to the 3 benefits of using LinkedIn Status Updates, and how they can help your job search:
1. Updates keep you on others' radar.
After you connect with a business associate or colleague on LinkedIn, you might find that the relationship sort of falls flat — unless, of course, your Updates are crossing their Home page on a regular basis.
Even just a short weekly note with advice for others in your industry or a pithy Twitter quote will help others remember what you do and reveal your level of expertise.
Short, but frequent notices of training events that you're attending or even comments on others' professional activities can be used as Updates. Each item will serve in turn to reinforce your value proposition and maintain your visibility.
2. Updates offer a glimpse of your professional interests and expertise.
Just like any other flow of information, your Update strategy is an integral part of your brand message — and it's one that can strengthen your reputation as an expert in your field (and promote your credentials as a candidate).
Think about it: if you're reading someone's Profile (and admit it, you do), consider the impact of that Update at the top (the one that mentions how they're finding a renowned industry book to be relevant in their work). You'll easily be thinking about how this person stays on top of their field.
Of course, like any other social media marketing, the Updates you issue should be fully related to your goals. For example, if you plan to target a CIO role, you might consider adding a link to that great article on cloud computing strategy.
Similarly, an Operations Director who is seeking a new opportunity could issue an update on the latest advances in Six Sigma.
3. Updates allow you to advertise your skills.
Say you're starting a new project at work that you've realized will add sought-after skills to your resume. Even if you add an Update about this project just once, your note will still keep colleagues (and recruiters!) informed of your new skill set for months to come.
You can also issue Updates that reflect your professional assessment of new methodologies or tools in your field — giving employers a heads-up on your areas of competency and another reason to reach out to you as a potential candidate.
Bottom Line
You'll find that both the content and consistency of the information you publish on LinkedIn can be a valuable part of your brand message… quickly and simply allowing you to promote your expertise and catch the eye of employers.
For More About LinkedIn:
---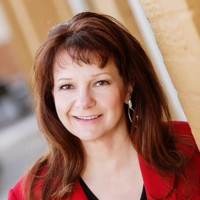 About the author…
Job-Hunt's LinkedIn for Job Search Expert Laura Smith-Proulx, Executive Director of An Expert Resume, is an award-winning executive resume writer, national columnist, author, LinkedIn and SEO enthusiast, and past recruiter. Laura is author of How to Get Hired Faster: 60+ Proven Tips and Strategies to Access the Hidden Job Market. Follow Laura on Twitter at @ResumeExpert and on LinkedIn.
More about this author…