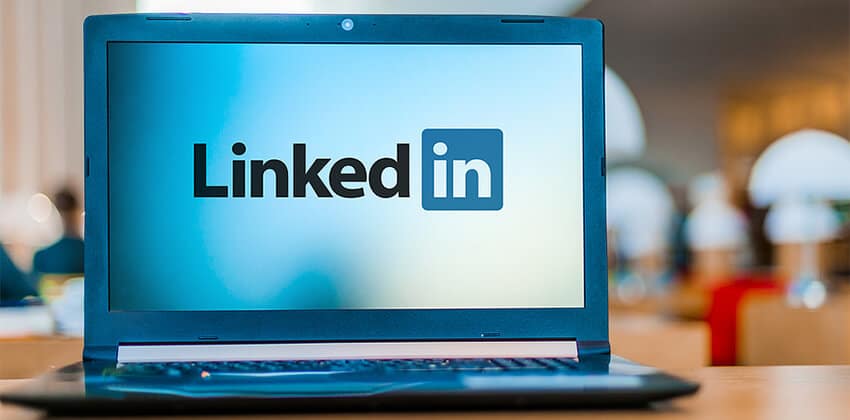 To land a job now, you will need to have a strong LinkedIn profile.
And, that profile needs to clearly brand you.
But is a strong, well-branded LinkedIn profile enough?
According to four LinkedIn experts it is not.
I asked asked Hannah Morgan, Kevin Turner, Jessica Hernandez, and Andy Foote for their insights and received answers ranging from the importance of search engine optimization (SEO) to building a strong network and engaging with your network.
Branding with Your LinkedIn Profile
Before I share the experts' advice, let's start with the basics — branding yourself with your LinkedIn profile. This will always be important.
Job seekers will have to put more effort into writing content for not only SEO, but content that resonates with hiring authorities.
Yet great content won't be enough:
Background image and headshot photo. You'll need to brand yourself with images that speak to your occupation and industry. These will include most notably your background image and photo. More people are coming around to including a background image. After all, who wants that ugly, light blue image behind their photo? (LinkedIn Help: Adding Background Image)A headshot photo is a must. Increasingly more people are realizing that to be memorable, trusted, and liked, they must have a quality photo. LinkedIn members are owning their photos by making them more theme-based or presenting a casual pose.
LinkedIn Headline. Greater emphasis should also be placed on the Headline. There are a plethora of articles that talk about the importance of keywords and/or a branding statement to go with them. The following Headline includes keywords and a branding statement:Finance Manager at Company X | Financial Planning and Analysis | Auditing | Saving Organizations Millions.
The About section. Job seekers are giving this section more attention, and that is a very good idea. They are including more content that tells their story which include statements of their greatness. Think about the passion you have for what you do, and how well you do it. Share quantified accomplishments that prove your value.Write this section in first-person point of view.
Experience. You will be wise to provide more descriptions of your jobs in your Experience section. Your resume probably includes duty and accomplishment statements, but this is where you want to create the WOW factor with your profile. Stick with the accomplishment statements and personalize them.One of my greatest accomplishments was initiating and implementing – before the deadline – a customer relations management (CRM) system that increased productivity by 58%.
Better content that brands you should continue throughout your LinkedIn profile. In Education you can tell a story. Do not skip adding your volunteer experience. Companies appreciate those who volunteer. Think branding!
Ensure that all of these elements consistently support your brand.
Advice From 4 LinkedIn Experts
Gone are the days when your profile was seen simply as an online resume. Also gone are the days when your profile sat on the Internet waiting for hiring authorities to find you.
Now, with more than 722 million members in LinkedIn (December, 2020), you must be more proactive to be found.
This means that, as a job seeker, you also need to consider multiple components of your LinkedIn visibility, not simply your profile.
Many resist getting more involved in their LinkedIn presence, and this resistance to developing a focused network and engaging with their network is human nature, because it takes hard work. But doesn't being successful take hard work?
To discover which LinkedIn trends you should follow in the future, I asked these four renowned LinkedIn experts their thoughts on this topic. Each of them offer valuable advice:
  Hannah Morgan — Your Activity on LinkedIn Matters  
Having an updated and robust profile is important, but posting, sharing, and commenting on LinkedIn will generate attention to your profile faster. In fact, posting updates on LinkedIn almost guarantees more people will view your profile.
LinkedIn users interact with content from peers and colleagues more than influencers or organizations. So what you share will get noticed.
Post information and topics most important to your network and potential fellow colleagues.
According to LinkedIn's 2017 Sophisticated Marketer's Guide, these are the topics users care about:
Industry Insights
Tips/Best Practices
Jobs/Skills
Leadership
Industry Events
Product or Service Information
Employee Perspectives
Here are some more tips to keep in mind when posting on LinkedIn:
When sharing an article, explain why you are sharing it.
Use three relevant hashtags when posting an update.
Respond to every comment on your posts.
There's another reason to be active and positive on LinkedIn. Everything you like, comment, share or articles you've written are visible to anyone who looks at your profile.
Your activity shows the topics you are interested in, your communication style, and that you know how to use LinkedIn. You can see anyone's Activity section, so go check it out. If they haven't liked, commented or shared anything in 90 days, you won't see any activity.
However, if they have been active, you can see all their likes, comments, and shares.
At the end of the day, being active on LinkedIn by commenting and sharing articles relevant to your field helps people understand your career interests and calls attention to your professional reputation and personal brand. When people see your photo and headline along with the career-related updates you share, it puts you top-of-mind.
More about Hannah: Hannah's LinkedIn Profile, Hannah's website, and Hannah's articles in Job-Hunt.
  Kevin Turner — Better SEO  
Back in 2005, I remember joining LinkedIn as one of its first Million Members in the US. Then in 2011, the membership hit 100M globally, and now we are entering this new decade 675M+ members strong. It makes sense that being found on this platform is more challenging than ever.
Continued change. Change itself will continue to be a constant state. If you have been active on the platform long enough, you have seen experts gaming the system, LinkedIn losing control, resetting the algorithms, and gaining it back again, time after time.When you are in the business of monetizing data, as is LinkedIn, losing control, means losing money, so LinkedIn must continuously stay ahead of the experts. Nowhere was this more evident than in the early years, when getting your profile on the first page of a search was too easy.The search results suffered, with top rankings given to profiles that were unreadably swimming in a sea of keywords.

We should expect change, just when we think we have figured it out.

Keywords and personal SEO. Keywording an LI profile, to increase exposure, is now just a starting point of your personal SEO. Yes, you still need to implement in-demand keywords, but you can't just stuff them in anywhere or leave them in lists.These keywords should address your target audience, represent your niche value add, support your goals, and we must ensure they are consistently, grammatically, repetitively, and contextually used throughout each component of your complete ALL-STAR level profile.
Engaging other members. Engagement is what turns the world's largest database of professional resumes into a vibrant community.Social platforms exist for dialogue. So, those who regularly contribute, thoughtfully listen, respectfully nurture the conversation, and show they are always learning, will be rewarded.Authentically publish, post, comment, like, and share every day to maximize exposure and establish your knowledge leadership.
Analytics and AI. Predicted Analytics based in the current and future state of LinkedIn's AI, On and Offsite Tracking, and Psychographic Profiling will be taking on a more significant role in defining members' value, ranking, and suitability for hire.Beware that a misguided social campaign, off or on LI of flaming, cyberbullying, sexual harassment, hate, plagiarism, negativity, and even connectivity relationships (guilt by association) will negatively impact ranking, promotability to opportunities, and potentially lead to expulsion.On the positive side, AI will be deciphering your content and actions to predict your unlisted hard and soft skills. Audit your reputation across the internet, repair if needed, and refocus it to get you to your goals.
Remember the most valued Social Currency is based on the Gold Standards of Authentic Sharing, Caring, and Reciprocity.
More about Kevin: Kevin's LinkedIn Profile and Kevin's website.
  Jessica Hernandez — Building Strong Networks  
The power of LinkedIn resides in building relationships and engaging with your connections.
Liking, commenting, and starting conversations is the best way to engage not only with colleagues but also with hiring managers, decision-makers, and those on your "get to know" list.
I encourage everyone (not just job seekers) to focus time on building and expanding their network by:
Connecting with 3-5 people per week.
Engaging with your network by liking, commenting, and sharing their posts.
Posting at least once per week, sharing relevant industry news, or publishing articles in your area of expertise.
I've found that most people don't actively network on LinkedIn until they're in job-search mode, but that's when you should already have a strong foundation in place. You don't have to wait until you want to make a career move to start engaging on LinkedIn.
In fact, it's better if you start now.
Admire a few companies? Dream of being on their team one day? Follow those companies on LinkedIn now, look for connections employed by those companies, and start engaging with their posts.
Research who the hiring managers and decision-makers are within the company and request to connect with them. You can start building relationships long before asking for help in a job search.
Not foreseeing a career move anytime soon? That's OK. It's still important to connect and engage on LinkedIn. Many of the relationships I have with others in my industry started by liking their posts, following their work, and adding to the conversation.
Make it a goal to invest 10-15 minutes on LinkedIn every day engaging with people instead of just scrolling through the feed.
More about Jessica: Jessica's LinkedIn Profile and Jessica's website.
  Andy Foote — Video, Causality, Hashtags  
I have three predictions for your LinkedIn campaign: Video. Causality. Hashtags.
When it comes to putting yourself out there and doing everything to be noticed, it is hard not to imagine a time when the About section will be a video. Whether that happens in 2021 or 2025, I don't know.
I think LinkedIn users do not care about LinkedIn profile visits as much as they care about whether those visitors took action as a direct result of something they saw (or read) on their profile page or elsewhere on LinkedIn.
The missing link on LinkedIn is, and has been for a while, causality. What causes people to take action on LinkedIn? That's the holy grail.
People "browsed" me. OK. So what? Most of the time LinkedIn does not even show the route they took (80% of my profile browsers don't come via Homepage, via LinkedIn Search, via LinkedIn Profile, via People similar to you, via Messaging, via Groups, via Other).
Seriously, what the heck is "Other" and how does that help me? So, I predict that LinkedIn will figure out a way to provide meaningful browser route data, hopefully soon. We are more or less operating blind without knowing this.
LinkedIn is 100% invested in hashtags. I think they are incredibly powerful, and we are just scratching the surface in terms of potential.
Hashtags plus analytics equals a new, efficient, and intelligent way of branding and content distribution.
Imagine a "hashtag dashboard" where you can see clicks live, time on page, and re-shares. I am thinking bit.ly combined with Google analytics, in a LinkedIn wrapper. Exciting, yes?
More about Andy: Andy's LinkedIn Profile and Andy's website.
The Bottom Line:
Here you have it; all LinkedIn experts agree that content is not enough when it comes to your LinkedIn campaign. Yes, it is important, but so is being more proactive in developing a focused network and engaging with your network.
Let's recap. To have a stronger LinkedIn campaign, you will need to:
Create a profile with strong content and images.
Engage, engage, engage. This is where the work really comes into play.
Pay attention to SEO; it's important in being found.
Develop a strong network and engage with it.
Make sure you use hashtags to the fullest and video might play a larger role in your profile.
More About Expert Advice:
---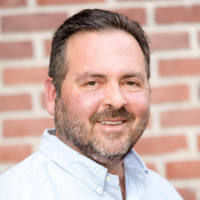 About the author…
Bob McIntosh, CPRW, is a career and LinkedIn trainer who leads more than 17 job search workshops at an urban career center. He also critiques LinkedIn profiles and conducts mock interviews. His greatest pleasure is helping people find rewarding careers in a competitive job market. Selected by LinkedIn as one of 10 "Top Voices for Job Search and Careers," follow Bob on LinkedIn. Visit his blog at ThingsCareerRelated.com. Follow Bob on Twitter: @bob_mcintosh_1, and connect with him on LinkedIn.
More about this author…