If you're like many job hunters today, you've heard the buzz about LinkedIn as a must-use job hunting tool that can help land your next gig.
Yet, you might have signed up for a Profile at the site, looked around a bit, and then wondered, "What am I missing?"
The truth is, if you've only just joined and are standing back at a distance to observe, what's missing is YOU. Your personality, your value in building relationships, and your digital identity are still not fully formed if all you've done is merely join LinkedIn.
So, even if you're late to the LinkedIn party, here are some steps you can take on the way from novice user to super-connected, job-hunting expert.
Fill in your Profile with as much information as possible.
As one recruiter recently told me about finding nearly empty Profiles of job seekers, "It's a turnoff to see someone create a Profile and then abandon it. It's as if they're at a networking event standing in a corner with their back to the room, saying, 'Leave me alone.'"
As you'll see in other articles here on Job-Hunt, the way that you populate your information and the search optimization of your content is critical to the impression others have of your professional status.
In addition, it pays to take a look at the way others use the site. Get used to searching for people in your field (see that drop-down box at the top of your LinkedIn Home page with the word "People" next to it? Click on "Advanced" to the right, and you'll uncover a full search function that lets you find others in your industry or occupation). Note the keywords, Summary sentences, and job titles that help you navigate these users' Profiles.
Christy Spilka, a recruiter with Polaris Search, notes that when she is using LinkedIn for recruiting, she's "more likely to skip over someone who has not filled out the descriptions in their job history."
Even if all you have to use is your resume content or job description, this data can help recruiters understand each of your jobs, education, and skills.
Don't forget to add a professional headshot to your Profile, as this is also a critical piece of your online brand message.
[MORE: Secrets to a Knockout LinkedIn Summary.]
Accept others' invitations to connect and create some of your own.
This isn't Facebook, and you aren't being judged by the company you keep. Each Connection brings you closer in the web of relationships on LinkedIn to a recruiter, potential new colleague, or hiring manager.
Gaining new relationships is critical. As you become more familiar with the site and take more action visible to your connections, you'll benefit from wider exposure to others that can help with your job search.
Even if you don't "know" all of your Connections personally, you can think of LinkedIn as an open forum that allows you to expand your professional reputation, person by person, toward your goal.
You can create new Connections by letting LinkedIn import the contents of your email address book, reaching out to those contacts that interest you, or by accepting the invitations sent your way.
[MORE: Accepting or Rejecting LinkedIn Connections.]
Become (carefully) visible in Groups
Every LinkedIn member can join up to 100 groups, but the average number of Group memberships that a LinkedIn member has is seven.
Groups are an excellent resource for four important aspects of your job search:
Visibility –

Choose Groups related to your goals and your location (or your target loction). Choose the Groups most relevant to your goals to make visible on your LinkedIn Profile.

Communications ability –

Group members who are not officially connected to each other via LinkedIn are able to message each other through the Group.

Credibility –

Build your professional credibility through your participation in LinkedIn Groups. Observe the Group Discussions and Group members. Carefully make contributions. Share relevant and important information, whether or not you are the source of the information. Build your "cred" as an expert.

Job postings –

Each Group has a tab on the home page for "jobs" that is worth checking out.
LinkedIn's Groups is a painless way to become more visibile with minimal activity. "Like" a few Discussions and comments by Group members (assuming you do actually like them). Accept email from Group discussions, and your email inbox will help you stay visible.
[MORE: Become a Successful LinkedIn Groupie and Engage More Recruiters and Employers with LinkedIn Groups.]
Surf around to see what the site has to offer.
There's a wealth of activity on LinkedIn that will escape you if you don't take the time to learn about it. For example, you can join Groups that reflect both your job title and field of interest, making it easier for recruiters to contact you through these areas on the site.
Events are also often posted in various industries; as some are virtual, you can make a note to attend even if you can't be there in person. This activity is also frequently scrutinized by others on LinkedIn.
---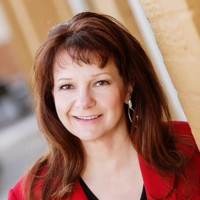 About the author…
Job-Hunt's LinkedIn for Job Search Expert Laura Smith-Proulx, Executive Director of An Expert Resume, is an award-winning executive resume writer, national columnist, author, LinkedIn and SEO enthusiast, and past recruiter. Laura is author of How to Get Hired Faster: 60+ Proven Tips and Strategies to Access the Hidden Job Market. Follow Laura on Twitter at @ResumeExpert and on LinkedIn.
More about this author…