Often the best resource for company research is a company's current employee, especially if they are working in your target department or if they are in a leadership role.
Make use of your connections in the real world and social media to access a company insider. Politely ask your contacts if they can help you make a connection.
Insider Interviews (a.k.a. "Informational Interviews")
Why conduct an insider interview (also called an informational interview)? An insider interview is an excellent way to learn about daily business operations and how actual employees feel about their employer. As a bonus, you may learn more about your industry and occupational field.
This knowledge increases confidence, helps you prepare for an actual job interview, and expands your network.
Doing an Insider Interview
After you identify an insider with whom you would like to speak, reach out to them. Explain that the reason for your interview request is to learn more about the company, the industry, and their particular insights.
Dress as you would for a formal interview.
Be respectful of the interviewee's time. If you meet at a coffee shop, a nice gesture would be to pick up the check.
Take notes during the interview, but at the same time stay engaged in the conversation.
Send a thank you note or email following the interview.
[Do NOT bring a copy of your resume to this meeting. You are asking for information, not for a job.]
After you land in your new job, follow-up again to thank the interviewee, and let them know the results of your job search.
Good Questions to Ask for Insider Interviews
Below are a few examples of questions you can ask during an insider interview:
Question
Reason for the Question
1. What is the company's hiring process?
Gather information about the interviewing manager and the hiring manager.
2. What does this employer value in a candidate?
Do you have the characteristics that would make you a good fit in this company?
3. What are the opportunities for advancement?
Does this company promote from within for management positions? How are women treated?
4. What types of technology are used?
Information about upcoming technical upgrades. Are you familiar with the platforms, applications, and tools?
5. What do you find most satisfying about
working for this employer?
Work needs to be enjoyable and challenging.
6. What are the toughest challenges this company / department is currently facing?
Do you have the experience or knowhow to help solve some of these challenges?
7. What challenges or opportunities do you foresee?
Are you able or willing to help work through these challenges?
8. How would you describe the company / department culture?
Can you fit into a variety of cultures, or are you inflexible?
9. Can you suggest others who may be valuable resources?
To obtain more insider interviews at a later date.
10. What advice would you offer me?
This person (a stranger) may see you in a new light and give you helpful advice.
Bottom Line
Conducting insider interviews will enhance the success of your job search campaign. If you follow the advice provided above, you will gain information about specific companies and your target industry. This will increase your chance of gaining interviews, improve your interview results due to your preparation, and help you make a more intelligent decision when you are offered a position.
---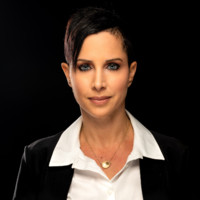 About the author…
Debra Wheatman is a Certified Professional Resume Writer (CPRW) and Certified Professional Career Coach (CPCC). She is globally recognized as an expert in advanced career search techniques with more than 18 years' corporate human resource experience. Debra has been featured on Fox Business News, WNYW with Brian Lehrer, and quoted in leading publications, including Forbes.com, The Washington Post, The New York Times, The Wall Street Journal, and CNBC. Debra may be reached at [email protected], or you may visit her website at CareersDoneWrite.com.
More about this author…