Did you know that LinkedIn has over 500 million members in 200 countries and 2.1 million groups?
On LinkedIn, members can join as many as 100 groups, yet most people do not take advantage of this opportunity. The average LinkedIn member belongs to only 7 groups.
LinkedIn Group Benefits
There are 6 compelling reasons you should start joining groups right away.
1.You Can InMail for Free
When you are a member of a group, you are allowed up to 15 InMail messages monthly across all your groups. This alone is a good reason to join a group.
You will benefit greatly from this as you build your network and communicate with other members.
Only the first message sent counts against your monthly quota. Once you have initiated an InMail correspondence with someone, the follow-on messages aren't deducted from the month's remaining InMail messages.
[Related: How to Engage More Recruiters and Employers with LinkedIn Groups.]
2.You Distinguish Yourself
By opening and participating in discussions, you add to your personal brand and showcase your expertise which increases your search ranking and employer visibility.
Statistics show that group participants get 4 times more profile views than those who do not participate.
You can describe a recent challenge or technical trick you used, or point to a white paper you wrote.
Describe your firm's experience in establishing security for mobile devices, or their success in whatever they do.
Talk about a work-around you came up with in a Windows migration or some other problem you solved. This is a simple way to build a competitive advantage in the job search world.
Your employer will tend to be more comfortable with your LinkedIn visibility if your are seen promoting their products and services and respresenting them well. You will be helping their reputation which will reflect well on you.
For those in IT, there are dozens of computer-related groups including ones focused on:
Service Management
Infrastructure
Computer Science
Security
Governance
Robotics
Engineering
Storage
Applications Development
Mobile Platforms
ERP
AWS
Cloud Computing
Don't stop with the technical Groups. Since you can join 100, also check out the Groups for your location, your industry, your current (and former) employers, your schools and universities, and even your hobbies.
3.You Can Find Jobs
In addition to the groups focused on specialty areas, there are hundreds of companies posting job openings in groups, especially those that are specifically focused on job searching and networking. All Groups have a "Jobs" tab, next to the "Conversations" tab near the top of each Group's pages where you can find jobs posted.
For IT, check out:
Jobs: The Software & Technology Group is the largest (nearly 2 million members)
Information Technology: Jobs, Job Postings & Job Recruiters Group has nearly 300,000 members
IT Specialist Network Group – 231,000+ members
There are many more, even niche groups focused on cloud computing, big data, mobile application development and IT governance. Much more effective and real-time than job boards, this should be included as a must in your job search plan.
4.Recruiters Look for Talent There
In-house and outside recruiters look for talent in LinkedIn group discussions. They search for thought leaders or people with clear expertise in a specific field or skill set. The more you participate in group discussions, the higher your ranking is on LinkedIn and the more likely you will be to get a recruiter call.
[Related: 7 Ways to Attract Recruiters on LinkedIn, How to Be Found by Recruiters on LinkedIn, 5 Ways to Add Recruiters to Your LinkedIn Network, and How to Be a Successful LinkedIn Groupie.]
5.You Can Get Answers to Problems
Just as you can highlight your accomplishments, you can also pose questions or ask for advice with thorny problems. Thinking of moving to an EMC SAN? Setting up a PMO? Comparing ERP or CRM systems? You can ask the groups about their experience to help you make sound decisions.
6.You Increase Your Network
Once you have built a presence, you will find that people will want to connect with you. These may be recruiters, decision makers and other technical contributors and the more connections you have, the easier it is to network into that next position.
[Related: Successfully Leverage LinkedIn Groups for Your Job Search.]
Finding Groups
Finding and joining groups is easy. From your LinkedIn Home page, follow these steps:
Go to the search bar at the top of the page.
Type in your subject — for example, IT Security.
Click on the Groups about IT Security result, and you will see there are 14,800+ groups for that subject.
So how do you cull that down? The description of each group in the search results will tell you how many total members there are in the group and how many discussions in the recent month. It will also show you how many people in your expanded network are members.
In general, avoid groups with few members and discussions. You can also shorten the list by adding other search terms like IT Security New York (if you want New York).
Once you have found a group you like, click on the JOIN button. Note that some groups allow almost anyone to join while others are more selective. It may be a few days before you get a response in a group that is .
Bottom Line
Far more effective than just posting your resume onto job boards, using LinkedIn groups can enhance your value and awareness to employers.
More About LinkedIn Groups
---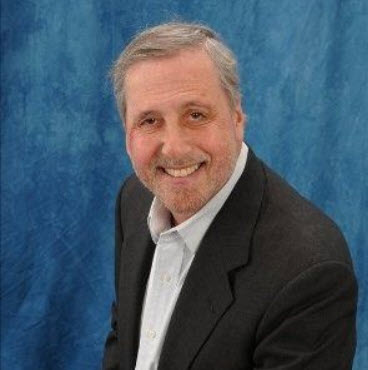 About the author…
Don Goodman is a triple-certified nationally recognized career professional (Expert Resume Writer, Certified Career Coach, and Job Search Strategist) with over 20 years of experience helping thousands of people quickly land their next job. Don graduated from the Wharton School of Business and Stanford University's Executive Program.
More about this author…