So you got the interview. Excellent!
And now, it is make it or break it time.
Do these 5 things before the interview to demonstrate your interest in the opportunity, and you will definitely stand out from the crowd.
This is your big chance to clinch the job, and move onto the next step of your growing career.
What to do Before an Interview:
1. Research the company
When I interviewed candidates the first question I would ask is "What do you know about us?" Or, "Tell me a couple of things you know about us."
If I received a token answer, like "I looked you up on the web," then I knew I was not looking at a go-getter, and the interview went down from there.
Conversely, if you tell me that you saw our discussions in LinkedIn Groups and on Twitter, noticed our latest press release about opening a new branch, or reviewed our case studies, then I would be impressed.
If you are looking for a sales role, did you mystery shop the company to see how they present themselves?
A sales person started her conversation with the sales manager by saying,
"I called into 2 of your locations as if I was a potential customer . Do you want to know what I found out?"
What an ice breaker and great way to start a conversation!
Another person was going for an internship during their junior year in college and, despite being told that the employer only hired seniors, when she was able to ask insightful questions across all 8 of their case studies, they were so impressed they broke the rules and hired her.
Show you are serious, study the company, and be prepared to present your findings. Then, ask smart questions (more below).
[Related: The 20 Minute Company Research Guide and Using LinkedIn for Company Research.]
2. Research the Interviewer
People hire people they like. Your GOAL is to move the interview into a conversation, and build rapport with the interviewer.
LinkedIn makes that easy as you can check out the interviewer's profile on LinkedIn to see their background.
One of my resume writing clients did this. In his research, he discovered that the interviewer had an extensive military background. So, he said,
"I have to tell you that one of the things that makes me a superior operations manager is my military experience where I learned the disciplines that are so needed to drive increased efficiencies."
Well, the interviewer lit up, turning from gruff to congenial. He agreed and added that his military experience was the best time in his career.
Having bonded over that, the interview took a new direction, and this job seeker landed the job.
[Related: Ace that Interview: 5 Ways to Build Rapport with the Interviewers and Company Research Using LinkedIn Company Pages.]
3. Review the job description
Attentively review the job description, and focus on exactly the things they mention.
If they say they want someone with a PMP and 5+ years of experience as a project manager, make sure you speak to that.
Even a small statement like "Ability to defuse tension among project team members, should it arise" can become a topic of conversation, giving you the opportunity to talk about how you did exactly that and adding an example of an important accomplishment and necessary skill.
4. Check out others at the company on LinkedIn
This is very important as you find out so much when you look at the backgrounds of people in similar positions to the one you are seeking. For instance, you can see how long they have been with the company.
If you see a lot of new hires, that can tell you there is growth. Conversely, if you see a lot of recent departures, then you want to know why.
See if there is a common thread to their backgrounds or skill sets, and capitalize on that knowledge during the interview. Also note if there are discussions in the LinkedIn groups and what topics they are covering.
[Related: 10 LinkedIn Profile Elements to Leverage for Your Job Search and 6 Great Benefits of LinkedIn Groups.]
5. Prepare questions
The last thing I would ask when completing the interview was "Do you have any questions for me?" If they did not have good questions for me, they were eliminated.
After all, if a candidate is seriously interested in the job and the company, how can they not have questions?
The most important question to ask in an interview is,
"What are the challenges I would face in this job in the first 6 months?"
Pay close attention to the interviewer's answer as it will tell you exactly what they are looking for. Then focus your responses on the skills and achievements you have produced that would give them the confidence that you will succeed on the job.
[Related: Answering: Do You Have Any Questions? and Job-Hunt's Guide to Successful Job Interviews.]
The Bottom Line on How to Prepare & What to Do Before a Job Interview
Too many job seekers attempt to "wing it" in job interviews, and that is usually a serious mistake. Do these 5 simple things, described above, and you will find that your success in the interview will dramatically improve.
More About Succeeding in Job Interviews:
---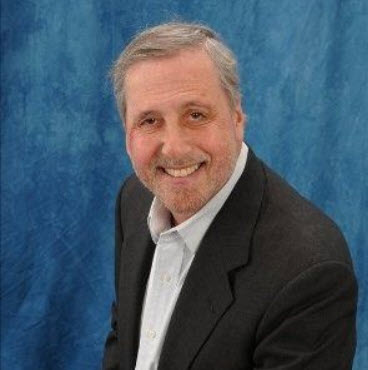 About the author…
Don Goodman is a triple-certified nationally recognized career professional (Expert Resume Writer, Certified Career Coach, and Job Search Strategist) with over 20 years of experience helping thousands of people quickly land their next job. Don graduated from the Wharton School of Business and Stanford University's Executive Program.
More about this author…