In other articles on Job Hunt, I have discussed the importance of self-reflection in the early stages of a career reinvention.
A period of self-reflection, followed by a career brainstorming, can help you get clear on potential career paths for further exploration.
So, when you have a list of potential careers you would like to explore, how do you find information about these fields?
This article addresses five key sources for online career research plus two excellent offline resources, helping you make an informed decision for your new career.
5 Key Online Research Resources
These 5 sources provide a wealth of information without ever leaving your keyboard:
1. Government Resources
The US Department of Labor provides two very good resources for gathering information.
The first resourc is the Occupational Outlook Handbook (OOH), which can be found at: Occupational Outlook Handbook (OOH)
Check out the Occupation Groups listed in the left column, choose an occupation from the options in the center, or type your target job title in the search bar. Then, explore the information that is provided.
For example, I typed in Advertising Manager, and what came back was a wealth of information on advertising, promotions, and marketing careers. The OOH will provide information for you on:
Median pay, usually per year and per hour, from a year ago — be sure to check out the data for your location (also provided on this page) before using the salary displayed as the reason to do this job.
Typical entry-level education needed.
Work experience in a related occupation.
On-the-job training.
Job outlook through 2026.
Employment change through 2026.
What people with this job do (typical duties for people doing this job).
The work environment (classes of employers who hire people to do this job).
Related occupations (NOTE: This can be very helpful. If you read the description of the field you researched and find it is not that interesting, this will allow you to explore other options that might be more appealing to you.)
How to become [job title] provides the minimal qualifications usually required.
Pay for the past year.
Job outlook through 2026 — average, faster than average, slower than average — as forecasted by DOL.
State and area data — enables you to look for the data for your current or target location.
Similar occupations — comparing the job duties, education, growth, and pay with similar occupations.
A second useful resource is O*NET, which was developed under the sponsorship of the U.S. Department of Labor. The link to researching occupations is: ONET OnLine.
Searching in this database is similar to the OOH. Type the career or job title in the box located in the upper right corner (Advertising), and see what results come back. In this case, O*NET offers similar data to the OOH, but does delve further in certain areas. It provides additional information on:
Tasks
Technology Skills
Knowledge
Skills
Abilities
Work activities
Plus many more important elements of a job or career so you can get a better idea of what the job is really like.
2. Professional Association Websites
Let's say you were interested in the field of Fundraising. You could go the Association of Fundraising Professionals (AFP) website and look in the following areas to find information on this field:
Association Career Center
Association Local Chapters
Association Conferences
Association Members
With those results, you could see job posting, potentially local meetings, and national or international conferences. Then, you could explore typical jobs and the job requirements, potential employers, local (and national) topics and speakers, plus opportunities to network.
For more options, Google "association of X professionals" or "X professional association" (using the quotation marks in your query) where X is the career field you are trying to research.
Read Google Search Ground Rules for more tips on effective Google queries.
3. Google Search
If we continue with the advertising example, a simple Google search brings up some sites and resources not listed above. Oftentimes, a specific website is available with career information related to just that industry. For example, Googling "careers in advertising" (with the quotation marks) brings many useful results.
[See Job-Hunt's Guide to Using Google for help understanding how to leverage all of Google's talents. Check out 50 Google Searches to Avoid Bad Employers and Layoffs for examples in how to structure queries to get exactly the information you want.]
4. Professional Publications
Sometimes professional magazines and newspapers do interviews of seasoned professionals in a particular field, providing information for newcomers seeking to enter the field. By searching through the publication's archives, you might find some useful information. In the case of advertising, looking at Advertising Age, might be a useful way to spend some time.
Often publications are available online or via email, sometimes free, sometimes for a fee. You can also search through a professional organization's website for their publications, and perhaps subscribe if you can't read the publications on the organization's website.
5. Social Media
Many professional associations have Twitter, LinkedIn, and Facebook resources available for members and, often, for non-members. Search your favorite social networks to see what you can find. LinkedIn and Facebook can be excellent ways to identify people to meet, or even people you already know, who work in the field you are considering.
2 Offline Research Resources
Often, leaving your keyboard and talking to real people can provide the best information. These two resources are very useful:
1. Attend Local Professionals Meetings
You may discover these through your online research into professional organizations. Often, an organization's website provides information about local meetings. See if you can find any in your area.
Also check the local news sources, like your local newspapers, your local library, and even local schools, colleges, and universities. You may find this information online, but the meetings should be "live and in-person."
2. Conduct Informational Interviews
Informational interviews are often a wonderful source of information as well as great opportunities to re-connect with people from your past and meet new people, too. Re-energizing and expanding your professional network is always a good thing to do.
In the interviews, be focused on the questions you need answered and also be respectful of the other person's time since they are doing you a favor. For more information, read Job-Hunt's Guide to Informational Interviews.
Bottom Line
These are just some useful sources you can access for to research a career. If you find that you can not find the information you need, do not hesitate to go to your local library and discuss your needs with a reference librarian. Librarians often have access to proprietary resources not available to the general public.
More About Successful Career Change
---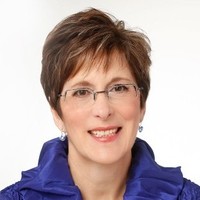 About the author…
Job-Hunt's Career Change Expert, Randi Bussin, founder and president of Aspire!, is a career coach and counselor with more than 25 years of business, entrepreneurial, and career counseling experience, including DISC assessments. Randi has experienced several major career transitions (from corporate to small business owner to career counselor to coach) and personally understands the effort and commitment involved. She has appeared on public television's "Job Doctor," and is a frequent contributor to Bridgestar's Leadership Matters newsletter, The Ladders job-search Web site (www.theladders.com) and her own blog, which offers advice on career transition, job search, and labor market trends. Follow Randi on Twitter @Aspire4Success.
More about this author…