Thinking about making a career change, but worried that doing so might mean a slide down the corporate ladder and/or a huge pay cut?
Making a successful change without taking several steps back requires a great deal of extra legwork in the form of research and networking.
I recommend job seekers take the following four steps to make the leap without taking a huge hit:
For example, if you are an accountant who has decided to go into IT (starting with the financial applications), your LinkedIn Profile needs to show that, while you have a background in accounting, you are an IT professional.
Launching Your Career Change
While career change without a major reduction in salary or corporate level is challenging, in my experience, it is definitely achievable.
# 1 – Self-Intventory  
Begin by conducting an inventory of what you know and whom you know – as your transferrable skills and network will be key to any successful career pivot into a new role or a new industry.
Fortunately, when you have already climbed the corporate ladder, you've acquired several hard and soft skills along the way. Very likely several of these skills will be invaluable to your next employer.
Struggling to articulate the hard and soft skills you bring to the table?
There are several options:
For soft skills essential to nailing down your personal brand, I recommend checking out Reach 360, The Myers & Briggs Foundation MBTI, or DISC assessments. While free versions of MBTI and Reach 360 are available online, for a deeper dive you may want to consider consulting with a trained facilitator.
When it comes to pinpointing hard skills, check out MyNextMove that pulls information from the U.S. Department of Labor's O*Net to determine interests and skills that align with work.
See Successful Career Change Starts with Self-Assessment for more details.
# 2 – Exploration  
Career paths are rarely linear – which means there may be career paths out there that align with your skills that you never even knew existed!
For example, I'd written resumes for years but never knew it was possible to do this professionally until I began to do some research as part of my own career pivot!
To get some ideas, consider these online offerings. You can take a MAPP test that also uses O*Net info to identify which jobs might be a good fit or take Truity's free Holland Code Assessment that identifies areas of interest based on grouped occupational themes. For less than $6 on Kindle, you may want to go through YouMap, a step-by-step process to help achieve career clarity.
Taking things a step further, I recommend using downtime to identify and speak with others who once held jobs similar to your own, and who leaped successfully into something else, a.k.a. informational interviews.
LinkedIn's searchable "people filters" allow you to search according to past titles and industries.
# 3 – Find and Build a Bridge by Identifying Transferrable Skills  
Once your self-inventory and exploration phases are complete, it is time to bridge the divide to connect your old or current career with your targeted new one.
Think about the hard and soft skills you identified that are natural fits for a career pivot. Skills like leadership, project management or communications, for instance, often resonate across roles and industries and can be articulated in conversations and your career marketing collateral (resume, LinkedIn, etc.).
# 4 – Strengthen Your Network  
The stronger your network the greater your chance of identifying advocates – those willing to go to the extra mile to make invaluable introductions and expedite your career change transition.
Expand and strengthen your network by joining a professional or a volunteer organization related to your new target, or even alma mater alumni groups.
Your best bet at avoiding restarting at the very bottom is to network heavily in these circles to clearly articulate and sell your transferable skills and newly-defined personal brand.
What is this New Career Worth?
With research, due diligence, a powerful network and a persuasive value statement it is doubtful you'll need to go back to square one.
In order to make a career pivot as quickly as possible, however, you may want to consider a lateral role with an on-par salary, a slightly more junior role, or even some pro-bono volunteer work that will require you to burn some midnight oil.
It's important to determine for yourself how far you are willing to go by asking "what is this new career worth?" While the response will be different for everyone, some financial savings and/or time blocked off for volunteering will go a long way toward supporting this career change.
Whatever your response, remember the drive and determination that helped you achieve career success in the past will serve you well this time around – and will likely fast-track your rise during your next move!
More Successful Career Change:
---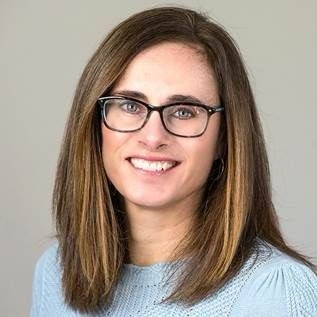 About the author…
Career Change Expert Virginia Franco is a 4 times Certified Executive Resume Writer, LinkedIn Writer, Coach and Career Storyteller. Her experience in corporate communications, journalism, and social work offered her a unique understanding of how people read, communicate, and share information. Connect with Virginia via her website VirginiaFrancoResumes.com, on LinkedIn, and on Twitter at @VAFrancoResumes.
More about this author…