In order to really understand the true realities of working in a new career or occupation, you really need to talk to the people who work in that career on a daily basis – this is your primary research. These meetings are called informational meetings or career research meetings.
Research is key to making a successful career change. In the first article in this series, I discussed how to explore career paths for a potential career reinvention and the 5 key resources for researching your career online. While this is always a productive use of your time, this type of secondary research will only provide you with one side of the equation.
Now, you need to find appropriate people you can meet with to discuss potential career paths – your primary research.
In order to illustrate this concept more effectively, I am going to use a fictitious character. Tom, a lawyer in a Boston law firm, has decided he wants a career change, possibly changing to the field of professional fundraising.
Here are five sources Tom can use to find people for information meetings:
School(s)
Reach out to alumni career advisors, mentors, or any alumni from your undergraduate or graduate school. In our example, Tom, could login into his alumni database of his undergraduate school or law school and search alumni by fields. He could search for all alumni in Boston in fundraising, or he could broaden his search for all alumni in fundraising, regardless of geography. If he is able to get their email address from the alumni database, he can reach out to them directly.
Professional Associations
Tap into Professional Association contacts. Tom, who is a member of the Massachusetts Bar Association, could ask his bar association contacts if they know any lawyers who have nonprofit or universities as clients. If he is able to find such people, he might then be able to ask them if they know of anyone who works directly in fundraising roles. However, a more fruitful approach might be for Tom to go to an event at the Association of Fundraising Professionals (AFP) in Boston, and see if he might be able to meet some contacts there that he could contact after the event to explore the possibility of an informational meeting.
Personal Network
Ask your first degree network who they know. Tom could make a list of 20-25 people he knows and then send them an email to ask them if they know anyone in their network who works in fundraising that he could meet with on an informational basis.
LinkedIn Advanced People Search
Do an advanced people search on LinkedIn. Tom could tap into his LinkedIn network to see who in his network might be connected to a fundraising professional. The advanced people search is on the upper right hand corner of the LinkedIn home page. Once he is on the advanced search page, he can use the field entitled "Keywords" or "Title" and input the word "fundraising." Then he could further refine his search by using the "location" field and then input his Zip Code and search within 10-100 miles of his Zip Code. He would then look at the search results to see how many first degree or second degree contacts he could find.
LinkedIn Groups
Join groups on LinkedIn. In addition, Tom could go to the LinkedIn "Groups Directory" under the "Groups" tab at the top of his LinkedIn home page to search for groups with the word "fundraising" in them. I just did this search and found over 1,000 results. He could look through the groups to find those of interest, or continue his search by narrowing it down to Massachusetts. He could then see who belongs to those groups and if he has any close connections to the group members. By joining a particular group, he would also be able to email the group members directly, even if he is not connected or linked to them directly.
Finding people to meet with on an informational basis is actually quite easy if you have a few connections to start with and you do some good Internet and LinkedIn research.
In the next article of this series, I'll offer specific questions you can ask these people to really understand the realities of working in a new field and how to get prepared for a reinvention into that field.
---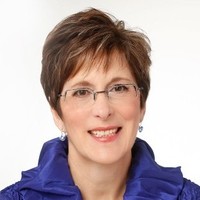 About the author…
Job-Hunt's Career Change Expert, Randi Bussin, founder and president of Aspire!, is a career coach and counselor with more than 25 years of business, entrepreneurial, and career counseling experience, including DISC assessments. Randi has experienced several major career transitions (from corporate to small business owner to career counselor to coach) and personally understands the effort and commitment involved. She has appeared on public television's "Job Doctor," and is a frequent contributor to Bridgestar's Leadership Matters newsletter, The Ladders job-search Web site (www.theladders.com) and her own blog, which offers advice on career transition, job search, and labor market trends. Follow Randi on Twitter @Aspire4Success.
More about this author…