Think of December and most of us think of a season filled with giving and merriment. During the period between now and New Year's, calendars become full of festivities and preparing for festivities.
It's quite natural to view this as an ideal time to hit the brakes on your job search – and many do.
However, for those considering career change, December presents an ideal time to lay the groundwork or to actively pursue your career change.
Be well-prepared (read How to Make a Massive Career Change with No Relevant Experience for details even if your change is not "massive").
Why December is a Great Time for Your Career Change
While conventional wisdom states otherwise, in this article I lay out 3 reasons why the holiday season may prove to be the perfect time to job hunt.
#1 Thinned Out Competition
One of the reasons people choose to take a holiday job search breather is because of the myth that no one hires during the holiday.
The truth, however, is that most companies don't shutter their doors for the entire month –- and are still faced with people quitting, retiring, and moving on. This means that openings DO EXIST, and people DO HIRE at the end of the year!
By continuing your hunt during this time, you will have an easier time standing out because the job search crowds have thinned out.
#2 Use it Or Lose It Budgets
Many companies subscribe to a "use it or lose it" fiscal policy – which means any budgeted funds untouched will not carry over into the next year. So, if a job isn't filled before January 1, the budget for that job evaporates, something most hiring managers hate.
Hiring managers with these types of budgets also face the genuine prospect that their following year's budget may be smaller should they choose not to spend it all during the current calendar year.
This may be a boon to career changes, as hiring managers with available funds might be more willing to take a risk on a non-conventional candidate.
Most managers fight hard for more people to do the work needed, so they don't want to lose valuable staff and face another budget fight. This may make them more flexible in their requirements and willing to consider you more seriously than at other times of the year.
#3 Ideal Time for "Under the Radar" Activities
December is known for holiday get-togethers, luncheons, and work-from-home days due to personal commitments.
For career changers on the hunt, all this activity makes the holiday season an ideal time to step away from your desk for networking and informational interviews without raising any eyebrows.
Tips for Capitalizing on the Holidays for Your Career Change
Whether you choose to keep your job search active during the month of December or use the time to prepare for a 2020 hunt, these tips will help you put your best foot forward.
#1 Finesse Your Pitch
This is the time of year for merry mingling.
Be sure to have your pitch practiced and ready.
Whether attending a friend's get-together or an industry party, be prepared. You never know who you will meet.
Perhaps your friend's cousin's friend that you meet at a luncheon will become the person that lands you that coveted referral! Be prepared with examples of how you are very well prepared for this career change.
#2 Set Up Job Board and Google Alerts
This is a great month to set up automated job posting alerts. Sites like Indeed, LinkedIn, and Hired are rich with listings.
Although a job search strategy focused largely on applying online yields a poor return on investment for job seekers because they will never have as many industry- or role-related ATS-friendly keywords as the competition, job boards can give you a sense for which companies have funds for hiring.
Do the same with Google Alerts that can be targeted to specific employers as well as the job titles you want. Learn who is hiring for the job you want so you can be more focused with your networking efforts.
#3 Freshen Up your Resume, LinkedIn, & Other Social Media Accounts
For many, the month of December marks a workload slowdown. Use this time to get your resume and LinkedIn looking fresh and current in terms of content and formatting – ready for skim reading both in print and on screens of all sizes – and filled with accomplishment-rich statements or stories.
In addition to making sure you have completed as many sections of LinkedIn as possible to achieve what the platform refers to as "All-Star" status needed for an algorithm boost, I recommend spending some time shoring up your other social media accounts – because recruiters and hiring managers are likely to check.
Any public sites where you are visible should present you in a great light professionally – and be devoid of rants or pics that you would not feel comfortable sharing with your grandmother.
Getting your resume, LinkedIn profile and social media accounts ready to roll takes time – and usually does not happen overnight. From end-to-end, it may take a few weeks to even a month before your career documents and online persona are ready to be unveiled.
Should you choose to go the professional route to get assistance with crafting your career marketing collateral, you will likely discover that many writers have waiting lists that last at least a few weeks, and then take anywhere from 1 to 2 weeks to provide document drafts. So do not wait!
The Bottom Line:
The holidays present a unique window of time where you can choose to be active in your quest for career change or prepare to hit the ground running in January on your new job search. Whether you choose this time to hunt or prepare – you will be way ahead of those who opted to wait. Wouldn't you rather be ahead of the game?
More about Successful Holiday Job Search and Career Change:
---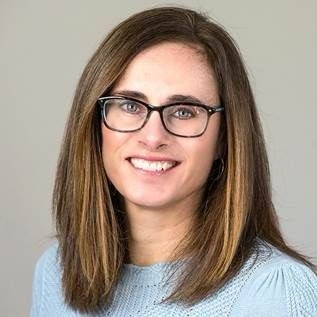 About the author…
Career Change Expert Virginia Franco is a 4 times Certified Executive Resume Writer, LinkedIn Writer, Coach and Career Storyteller. Her experience in corporate communications, journalism, and social work offered her a unique understanding of how people read, communicate, and share information. Connect with Virginia via her website VirginiaFrancoResumes.com, on LinkedIn, and on Twitter at @VAFrancoResumes.
More about this author…