If you are interested in transitioning your career into the health care industry, there could be a lot of information to review and digest first. Here is a broad overview of the health care field, its vast opportunities, and the variety of environments and organizations it offers.
The health care industry is the largest in the United States, and with more Baby Boomers retiring each year, the industry continues to add jobs to accommodate a growing older population.
In fact, according to estimates from the U.S. Department of Labor's Bureau of Labor Statistics, health care employment has grown 29% in the last ten years, while the population only grew 10%. Current health care employment is now 16.6 million, and is projected to be 19.8 million by 2018, an increase of 20%.
Jobs in Healthcare
One of the reasons for such a large expansion of jobs is the fact that the health care industry is so diverse in terms of range of jobs and occupations. All these opportunities can be a gold mine for someone wishing to make a career transition into the health care industry.
According to the Bureau of Labor Statistics, future job growth is predicted for a variety of these health care professions. Registered nurses, physician assistants, and physical therapists along with medical and dental assistants and home health care aides all are expected to see increases in the numbers of jobs
Hands-on health care careers for those who want to help or to heal people include:
Doctors (many different kinds)
Nurses (many different kinds)
Physician's assistants
Nurse practitioners
Physical therapists
Emergency medical technician (EMTs)
Speech pathologists
Radiology technicians
In addition, the health care industry includes jobs that don't provide direct patient care:
Research
Management
Marketing
Finance and accounting
IT and Internet
Administrative positions
While transitioning to an IT job in health care from an IT job in a different industry might not require too much of an adjustment, moving into a new health-related career often requires additional education, training, and licensing.
Healthcare Employers
In addition to the vast number of opportunities, the other striking quality about the health care industry is the variety of environments and the many different types of organizations that you can work for in these professions.
Hospitals
Hospitals are still the biggest employer in this field, with more than one-third of all health care workers being employed in the nation's hospitals. Hospitals offer a dynamic, thriving, and busy atmosphere that can be very exciting, but also some jobs can be filled with pressure and tension. This is an environment that you will need to review and investigate closely before deciding to make that transition.
Health Maintenance and Preferred Provider Organizations
HMOs and PPOs are another growing area for jobs in the health care field. These organizations offer medical coverage, health services, and provider networks to their members. Jobs in these areas involve the same variety of positions as above, such as doctors, nurses, aides, management, business, IT, and administrative employees, to name a few.
Clinics
Clinics and organizations that offer MRIs, physical therapy, or treatment for diabetes, drug and alcohol rehabilitation, chemotherapy, and kidney dialysis are just some of the areas that prospective career transition candidates can check out.
Research
Working in research clinics and labs doesn't provide hands-on opportunities with patients. Rather, these jobs are for those who want to perform clinical trials or studies, or those who want to conduct diagnostic tests to help improve medical conditions for a variety of patients. Jobs in this field, like those in many others above, require significant education and training.
Home Care, Nursing Homes, Assisted Living, and Long-Term Care Organizations
Because of our aging population, home care, nursing homes, assisted living, and long-term care organizations are growing at a brisk rate. Home care also is an excellent place to get your foot in the door of the health care industry. Many of these organizations offer part-time and weekend work that would allow you to determine if this industry might be a good fit for you.
Hospices
Hospices offer quality-of-life care to elderly patients nearing end-of-life and to terminally-ill patients. Anyone looking for a job in which you can provide compassion and strength to patients and their families will find a good match here.
Bottom Line on Making a Career Change to Healthcare
These organizations are great for those who want to find a position that relates to patient care, with close contact to patients. But, they also provide many of the same variety of positions as any other employer that don't have direct contact with patients, such as finance, accounting, Internet, administrative, etc.
---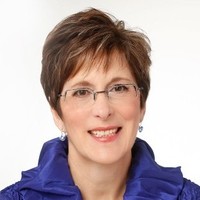 About the author…
Job-Hunt's Career Change Expert, Randi Bussin, founder and president of Aspire!, is a career coach and counselor with more than 25 years of business, entrepreneurial, and career counseling experience, including DISC assessments. Randi has experienced several major career transitions (from corporate to small business owner to career counselor to coach) and personally understands the effort and commitment involved. She has appeared on public television's "Job Doctor," and is a frequent contributor to Bridgestar's Leadership Matters newsletter, The Ladders job-search Web site (www.theladders.com) and her own blog, which offers advice on career transition, job search, and labor market trends. Follow Randi on Twitter @Aspire4Success.
More about this author…