Career change is more complex now with online visibility required, particularly on the most important social network for professionals — LinkedIn.
Your resume and job applications must agree with your LinkedIn profile because most employers and recruiters compare the two.
So, when you are making that career change and applying for jobs that are a bit out of your current career path, your LinkedIn profile needs to show that you did not accidentally apply for the wrong job.
For example, if you are an accountant who has decided to go into IT (starting with the financial applications), your profile needs to show that, while you have a background in accounting, you are an IT professional.
Editing Your LinkedIn Profile and Headline by Section (Plus Examples)
A section by section review – starting from the top:
Headshot
With any luck your student ID pic or your past employment headshot will work. If not, your picture does not need to be fancy.
Just use your cell phone camera, and shoot in front of a plain background. Wear a nice top, smile, and make sure your face, neck and the tops of your shoulders are clearly seen!
Professional Headline
Your LinkedIn headline should include your career target. In many cases, the name of your major or concentration will align with this and can be used as well.
As an example, "Mary" had held roles as a Finance Project Manager, a UPS franchise owner, and an underwriter. She was Lean Six Sigma- and PMP-certified and was about to graduate with her MBA with a concentration in Change Management.
Her goal? A role as a change management consultant that leveraged her deep project and finance acumen. Here are 2 headline options for her:
Headline #1
Change Management Consultant with PMP, Six Sigma & FP&A Expertise | Organizational Development & Transformation
Headline #2
Change Management Consultant | Transformation through Project Management, Financial Controls & Organizational Development
About (formerly Summary)
Whether you've been employed for 20 years and looking to get promoted or aiming for a career pivot using your new degree, the goal of the About section is the same – to show the reader how you are ideally suited to the roles you are targeting and provide insight into what makes you unique.
Include these elements in your About:
Intro Paragraphs
Begin by telling readers what you can do with your new degree, and how your unique background makes you a great fit for these roles.
Follow this up in paragraph 2 with some of the new skills you've acquired as a result of new (and, in this case, old credentials).
Paragraph 3 is where you reiterate how your old experience ties with the new.
I help companies solve complex challenges, adopt new systems, and replace chaos with order using Agile frameworks. My background in technology and project management allows me to drive impactful change, build infrastructure from the ground up, and achieve goals without compromising the budget.
I bring to the table best practices in change management, issue/risk management, project management, and needs analysis methodologies — acquired during my Change Management graduate studies and as a PMP and Certified Scrum Master.
As a trusted advisor to C-Suite and Senior Leadership, I partner across startups and Fortune 500s alike to share data analytics-based insights and recommendations, and drive change initiatives both lean and large from concept to implementation.
Contact Info
I always include contact information in the Summary section. In addition, add an email and a phone number in the contact info section at the top of your profile. See How to Safely Publish Your Contact Information on LinkedIn for more details.
Skills
Create a skills section (a simple list of your relevant skills) using keywords identified in the qualification sections of job postings. Also add the titles of the most relevant course work.
Highlights
Lastly, I recommend pulling together 2 to 3 highlights from internships, paid employment, or even academic papers or case studies you have written – showing the reader your new degree together with your years of experience make you ready to hit the ground running.
Experience
If you've been able to hold internships during grad school, I recommend your experience section include this. Just as you would with any job entry, include a bit about what you did and any accomplishments for which you are proud.
In Mary's case, she was fortunate to have a paid part-time internship while at school. Here's what we wrote as the first entry on her LinkedIn, above her full-time employment role (she worked full-time and held an internship while also going to school – amazing!):
I supplemented tuition expenses during my MBA studies in this change-management advisory role – where I supported a Fortune 500 Energy provider client in implementing several finance change initiatives per the directives of its Corporate Controller.
Education
Unlike the minimal information you would include if your degree was years in the past, when you are poised to graduate, I recommend adding much more, including a few projects for which she earned "A"s and a list of her relevant coursework.
Here's what we added:
SPECIAL PROJECTS
✎ Key participant in consumer brand overhaul project. Contributed to development of a change management strategy and implementation road map including needs assessment, requirements gathering, vendor research and selection.
✎ Designed change management strategy to improve internal satisfaction within XXX nonprofit organization, and to elevate its image within the community. As part of a team effort, I disseminated an anonymous change management questionnaire used for data analysis and to make recommendations to leadership.
CHANGE MANAGEMENT COURSEWORK
Project Management | Organizational Leadership | Consulting | Conflict Resolution | Negotiations | Business Innovation | Coaching Technological Change Management | Data Management | Systems Design | IT Strategy & Architecture | Data Mining & Analytics
To add "interest" (like ✎, above) to any section of your profile and other LinkedIn contributions, check out the options shown in Eye Candy Adds ❃ Interest ❃ to Your LinkedIn Profile.
Volunteer Experience & Causes
Employers often view volunteer experience as equally valuable as paid work. If any of the projects you worked on in the education section, or highlights you listed in your summary section, were pro-bono, this is a great place to reiterate!
Skills & Endorsements
I recommend this section be a cut and paste of the skills outlined in your summary section. Be sure to pin the top 3 most closely aligned with your career target and start requesting others to endorse them!
Honors & Awards
If you earned a prize in or out of school, a scholarship, or won a contest, do not be shy. The more sections you complete the better!
Courses
Even though you've included your courses in the summary, education and skills section, it's OK to list them again here. The more sections you complete, the greater your chances of reaching what LinkedIn refers to as "All-Star" status.
Recommendations
Ask managers or professors who have worked with you closely to write a recommendation. This gives extra credibility to your strengths and skills.
Harnessing the Power of LinkedIn & Your Alumni Network for Career Transition
With the help of career services, your professional and alumni network and a powerful LinkedIn profile that positions your graduate work to its fullest, you can successfully leverage your degree to make a successful career change.
Read LinkedIn Networking Power Tool: Education for more details on finding alumni, a great network even if you did not know them at school.
More About LinkedIn:
More About Successful Career Change:
---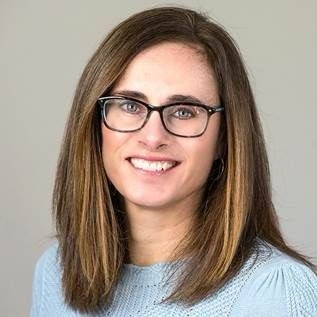 About the author…
Career Change Expert Virginia Franco is a 4 times Certified Executive Resume Writer, LinkedIn Writer, Coach and Career Storyteller. Her experience in corporate communications, journalism, and social work offered her a unique understanding of how people read, communicate, and share information. Connect with Virginia via her website VirginiaFrancoResumes.com, on LinkedIn, and on Twitter at @VAFrancoResumes.
More about this author…