When it comes to cover letters, there's good and bad news.
The bad? In my experience, they only get read about a third of the time.
The good? When read, a cover letter can make ALL the difference – especially for a career changer.
When powerfully-written, a cover letter can serve as a tipping point that encourages a decision-maker to take a risk.
Below is my 5-step formula for writing a cover letter that tells your story, addresses the fact that you are a career changer, and helps a decision-maker to visualize how your experience can benefit them.
5 Steps to Career Change Cover Letter Success
Put yourself in the shoes of the reader (assume hiring manager), and share the information that makes it clear you can do this job, explaining how your experience will help you to help them:
1. Lead with the Transferrable
A cover letter must never leave the reader guessing as to how your experience might make you well suited for a role.
To this end, rather than opening with a ho-hum statement that talks about how excited you are about applying to the role, Paragraph One must hook the reader by showing them that your skills are a strong MATCH.
Here's an example of an opening paragraph for an IT Executive trying to move from the world of healthcare to academia.
Dear [hiring manager's name]:
From leading a technology strategy to advance an organization's mission to building a team and establishing partnerships both within and beyond IT—I love the challenge of developing a scalable and cost-effective technology infrastructure that well-serves the needs of our community of users.
This paragraph directly addresses points from the job posting – the need to 1) build a team, 2) establish partnerships, and 3) serve users.
Equally important, the paragraph addresses a pain point – showing that the candidate can build a technology infrastructure on a lean budget to support growth.
2. Call Out the Elephant in the Room
Once you've hooked the reader with your transferrable skills, I recommend that Paragraph 2 address the elephant in the room – in this case that the job seeker has not previously worked in academia – and show that it is a non-issue.
Aim for language that is transparent and direct. Here's an example:
While my career does not include a tenure in academia, I've successfully jumped into unfamiliar industries before – building and leading technology teams and putting forward highly successful IT strategies.
3. Wow Your Reader with Compelling Achievements
Decision-makers respect achievements, especially those that align with what they'd like to see occur within their own companies, divisions or departments. With that in mind, I advise career-changing job seekers to carefully select three or four achievements that highlight successes relevant to the role they are targeting.
In the case of the IT Exec, here are four we picked for her that aligned quite closely with much of the language in the job description:
During my career trajectory to become my organization's most senior IT leader, I:
Built a virtualized environment, data center and security solutions from the ground up.
Evolved the IT infrastructure from ad-hoc to mature and compliant.
Developed a team of skilled technologists following SAFe and ITIL practice.
Instilled a collaborative culture with team members dedicated to customers and quality.
4. Share Your Origin Story – as it Applies to the Organization You are Targeting
Once you've hooked them, addressed the elephant in the room and dazzled them with your relevant achievements, it's time to close out by explaining the WHY behind the move.
Did a volunteer or side project spark your interest? Have you always been passionate about the industry? Use this next paragraph to give the hiring manager some insight into why, even with your untraditional background, you're eager to throw your hat into this particular ring.
Here's what I wrote for our IT Executive:
As a French major with a degree from a liberal arts university, I'm proof that a well-rounded education can prepare students for the business world.
XXX University's mission as a liberal arts institution speaks directly to this, and at this junction in my career, I'd like to consider a career move where I can contribute as a mentor, technologist, and senior leader.
5. Express Your Passion for This Employer
Close out your cover letter by sharing a bit about your passion for the company or industry. In my experience, decision-makers are more willing to get excited about someone who really cares versus someone who just wants to leave their old job. Here's an example:
Passionate about paying it back and forward, as a public institution, serving as the University's CIO would further reward me by making giving back a full-time endeavor.
I look forward to learning next steps.
The Potential Tipping Point
Since your resume may not scream relevant experience the way someone who has been in the role/industry for years might, embrace your cover letter as a chance to show you are a great fit despite the specific lack of employment history.
In fact, when looking to make a pivot into a new industry or field, a powerfully-written cover letter may turn out to be the tipping point that convinces the hiring manager you are worth a second look — and bring you in for an interview!
The Bottom Line
Yes, your cover letter may be ignored. But, why take the chance when a solid cover letter demonstrates your interest in the job and helps make the case that they should, at least, talk with you. A well-written cover letter may open doors for you that would have otherwise remained closed.
More About Successful Career Change:
---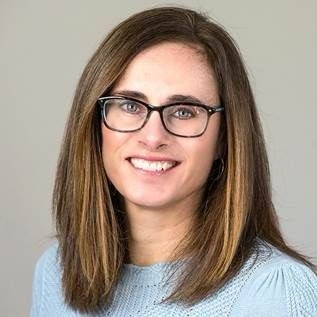 About the author…
Career Change Expert Virginia Franco is a 4 times Certified Executive Resume Writer, LinkedIn Writer, Coach and Career Storyteller. Her experience in corporate communications, journalism, and social work offered her a unique understanding of how people read, communicate, and share information. Connect with Virginia via her website VirginiaFrancoResumes.com, on LinkedIn, and on Twitter at @VAFrancoResumes.
More about this author…