Your professional brand is communicated throughout your resume, but especially with opening and closing brand statements.
The first place you begin to establish a professional brand is with your target job title – where you consciously decide on the job that best allows you to package your skill-sets and create a professional brand.
Target Job Title and Brand Statement
Your target job title and brand statement following it give the reader a focus on your resume's purpose and goal.
The brand statement is a short phrase following the target job title that defines what you will bring to this job. It says in effect, "These are the benefits my presence on your payroll will bring to your team and your company."
Notice how the following brand statements focus on the benefits brought to the job, but do not take up space identifying the specifics of how this was done. Professional brand statements often start with an action verb such as "Poised to" "Delivering," "Dedicated to," " Bringing" " Positioned to" "Constructing."
Pharmaceutical Sales Management Professional

Poised to outperform in pharmaceutical software sales repeating records of achievement with major pharmaceutical companies

Senior Operations / Plant Management Professional

Dedicated to continuous improvement ~ Lean Six Sigma ~ Start-up & turnaround operations ~ Mergers & change management ~ Process & productivity optimization ~ Logistics & supply chain

Mechanical / Design / Structural Engineer

Delivering high volume of complex structural and design projects for global companies in Manufacturing / Construction / Power Generation

Account Management / Client Communications Manager

Reliably achieving performance improvement and compliance within Financial Services Industry

Marketing Communications

Consistently delivering successful strategic marketing, media relations & special events

Administrative / Office Support Professional

Ready, willing, and competent, detail-oriented problem-solver, consistently forges effective working relationships with the public

Senior Engineering Executive

Bringing sound technical skills, strong business acumen, and real management skill to technical projects and personnel in a fast-paced environment.
Consistent Brand Messaging
You will integrate the building blocks of your brand, your professional strengths, into the resume as you write it. When you review and edit the complete resume, check that all the messaging supports the central concepts of your brand:
Performance Profile
Performance / Career Highlights
Professional Experience
Closing Brand Statement
As we discussed earlier, you will occasionally see a resume close with a third party endorsement:
"I've never worked with a more ethical and conscientious auditor" Petra Tompkins, Controller.
Such an endorsement acts as a closing brand statement: a bold statement clarifying the value of the product (that's you, the brand). It's a great way to end a resume. If you have just the right kind of supportable quote, use it.
You can achieve an equally powerful effect with a final comment of your own, a comment that relates to your professional brand and is written in the first person to make it conversational and differentiate it from the voice of the rest of your resume. Most resumes are written in the third person, allowing you to talk about yourself with the semblance of objectivity. Moving into the first person for a final comment at the resume's end acts both as an exclamation point and a matching "bookend" for the brand statement at the beginning. For example:
"I understand customer service to be the company's face to the world, and treat every customer interaction as critical to our success; leadership by example and conscientious performance management underlies my department's consistent customer satisfaction ratings."
A True and Truthful Brand
You have to be able to deliver on the brand you create. It must be based on your possession of the technical skills of your profession, those transferable skills and learned behaviors that you take with you from job to job, and the core values that imprint your approach to professional life.
It is all too easy to over-promise, and while the employer might be initially attracted by the pizzazz of your resume, whether or not you live up to its value proposition decides the length and quality of the relationship.
If a box of cereal doesn't live up to the brand's hype, you simply don't buy it again; but sell yourself into the wrong job with exaggerations or outright lies and it is likely to cost you that job, plus the possibility of collateral career damage that can follow you for years.
---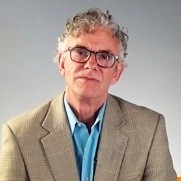 About the author…
Successful careers don't happen by accident. Professional resume writing expert Martin Yate CPC is a New York Times best-seller and the author of 17 Knock Em Dead career management books. As Dun & Bradstreet says, "He's about the best in the business." For FREE resume-building advice and to view Martin's resume samples, visit the Knock Em Dead website. Join Martin on Twitter at @KnockEmDead.
More about this author…