Many things have changed as the world adjusts to battling the COVID-19 virus pandemic.
As if a job search was not hard enough in normal conditions, the effort now requires a little more savvy and a lot more flexibility.
Here are some early observations in the "disrupted economy" and its impact to the workforce.
  1. Demonstrate Your Remote Work Skills  
Millions are currently finding themselves furloughed, laid-off, or at best, working from home or in unique work environments.
Many jobs in healthcare, project management, delivery, and warehousing have become more critical in nature. Others, like travel-related or personal care (haircuts, for example) have been reduced.
In these trying times, there are also unique jobs cropping up that require specialized skills:
Ability to work independently and remotely (a.k.a. "work from home").
Coordinating many different remote resources.
Comfort with working on teams connected only by Zoom/WebEx/Skype and other tools.
Recruiters will be looking for candidates who list these types of abilities within their job descriptions on LinkedIn or on-line resumes.
However, with the higher demand for jobs, speaking with examples will be more essential than ever. And talk is cheap when it comes to "works well remotely."
Over time, recruiters will likely gravitate to the video-calls versus phone calls. They will want to see how comfortable you really are in this new world.
There is a little bit of finesse required to lead a ten-person video call that has quite a bit of discussion, or even debate.
  2. Polish Your Interviewing Technology Expertise  
To be ready for these types of interviews, I highly recommend a mock interview using video with a trusted friend or mentor.
Become comfortable with looking into the camera and maintaining a comfortable tone and professional presentation.
Most of the standard rules of interviewing you have heard from many sources still apply. Perhaps you do not have to wear a tie, but certainly dress up some and present yourself well.
Let everyone in your home know you are interviewing and to be quiet (interviewers know you're not alone in your home, but expect not to be interrupted).
[More: A Top Recruiter's 9 Secrets for Nailing Your Phone Interview and How to Ace Your Video Interview]
  3. Prepare to Be Flexible  
Recruiters will likely have short-term jobs or contract roles available as many companies are unsure of their long-term budgets right now.
Companies are trying to avoid layoffs by peeling back benefits temporarily. This can lead to a natural dependency on contractors.
Therefore, recruiters will not look negatively at short term roles on your resume during this crisis. They will understand the candidate is just trying to keep working and be flexible to the type of work available.
Unfortunately, with demand outweighing supply in certain industries due to hiring freezes and such, compensation is going to have to be something to flex on also. Everyone is being asked to tighten their belt — those who have jobs and those who want jobs.
  4. Share Your Work from Home Experience  
For those jobs that will be sheltered-in-place, candidates need to talk about their ability to structure their day.
When work/family/gym/restaurant/entertainment are all in the same place, it is highly important to convey you have a private space and great time management skills to get the work done without interruption.
Again, it is important to use examples. If you have worked from home before, you should talk about how you stayed connected to the team and met deadlines, too.
If you have not worked from home before, do not say how excited you are to work from home. This may not be part of the planned, long-term operation for many companies (although it will be interesting to see how we evolve in this regard post-Covid-19).
You can talk about how you have always used a planner or organizer of some kind to keep track of priorities or to map out your day amongst many weekly meetings or conflicting demands.
  5. Prepare to Be Patient  
Other than layering in whatever you can about working remotely, working with recruiters will not change much. Many recruiters have always operated over the phone or video for candidate screening.
The harder part of the process will be interviewing this way with the actual hiring manager. Present your personality well in a unique interviewing environment. However, all the same rules still apply regarding interview preparation, having good questions, doing your homework, and beyond.
During (and after) this crisis, most recruiters will be a lot more empathetic to those who have been laid-off. Yes, in the past, there could be some doubt if it was a layoff or just good timing to let go of a poor performer.
In this era, it is more likely to be business-related or tied to the type of job. Therefore, you might find a little more sensitivity to your situation as the world tries to help each other get through this tough time.
[More: Job Seekers Want Job Postings with Salary Listed and More Responsive Recruiters]
Most of all, this process will require patience. I have one client who has two positions he is thinking about filling and owes me job descriptions to review. At the same time, he is working massive hours per week trying to keep things moving as smoothly as possible within the company walls. What do you think his priority is? And even after I get the green light to help fill the roles, I am guessing his availability for interviewing candidates will be limited.
The Bottom Line:
Maintain your focus, understand things are tough all over, be flexible about your choices right now, and know that the world is not judging you. We are all simply trying to find some level of normalcy in a business environment within unchartered territory.
More About Coronavirus / COVID-19 Job Search
---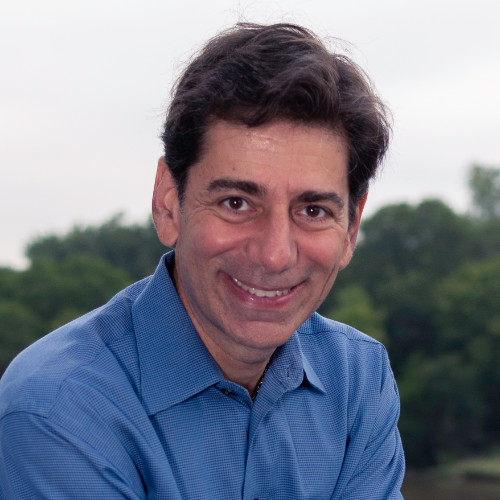 About the author…
Job-Hunt's Working with Recruiters Expert Jeff Lipschultz is a 20+ year veteran in management, hiring, and recruiting of all types of business and technical professionals. He has worked in industries ranging from telecom to transportation to dotcom. Jeff is a founding partner of A-List Solutions, a Dallas-based recruiting and employment consulting company. Learn more about him through his company site alistsolutions.com. Follow Jeff on LinkedIn and on Twitter (@JLipschultz).
More about this author…