The impact of the coronavirus (also known as COVID-19) pandemic has been astonishing — not the best of times and definitely not the worst (although it feels that way).
Hundreds of thousands of employees have been furloughed or laid off as all non-essential businesses shut down and most businesses just slow down.
Unemployment claims have skyrocketed. With the nationwide rate many times higher than a "normal" 4%, it seems like everyone is scrambling to find a job.
Securing a new job during a global pandemic feels like the proverbial searching for a needle in a haystack.
During "normal" times, many people dread the job search process. Job seekers struggle with creating a blockbuster resume, targeting the right companies, selling themselves or networking to find their next role.
And these times are anything but normal.
To Create Your Next Opportunity, Follow These 5 Steps to Land Your Next Job
Sitting around and waiting for a job to land in your lap – or for the economy to rebound – is not an option. No one knows how long this will last.
To find your next opportunity in this environment, you need to create more opportunities by first focusing on the process and then thinking outside the box.
  1.Give Yourself Time to Grieve Before Starting a Job Search  
Issue:
Many people leap right pass this step and dive straight into scanning online job postings. But they aren't ready mentally.
Conducting a job search – and interviewing successfully – requires confidence. Taking time to put the situation into perspective and rebuild your confidence pays dividends when it comes to networking, selling yourself and interviewing.
If you feel desperate, you will start applying for jobs that aren't a good fit or for which you are overqualified or just don't make sense. And you will get frustrated.
Plus, if you secure an interview but still lack confidence, it will show during the interview.
Solution: Regroup.
Talk to fellow employees who were let go. Commiserate.
File for unemployment.
Pay attention to your mental health.
Then focus on rebuilding your confidence.

List your 5 biggest career accomplishments (and why you think they top the list).
List 3 milestones at each of your last few roles.

Use this experience to remind yourself what you are good at, and why you are good at what you do.
    2. Review and Revamp Your Resume and LinkedIn Profile  
Issue: Be prepared.
Once you start actively looking, you need to be ready to showcase your skills and accomplishments.
If you haven't job searched in a few years, you may not even have an updated resume.
You have one chance to make a first impression. The competition will be fierce and you will lose potential opportunities without an updated resume and LinkedIn profile ready.
Solution: Using the lists you made in step 1, revamp your resume and LI profile to tell your story.
Read articles, resources, or hire a professional to create a blockbuster resume.
Do the same for your LinkedIn profile, expanding the descriptions of your jobs including your accomplishments. Highlight your strengths in the About section.
Do NOT short change this process! If you are stuck at home, this is a great opportunity to focus on improving your job search documents and visibility.
The right resume and LinkedIn profile could easily mean the difference between being considered for a role or, worse, being completely ignored.
    3. Look at the Market as a Whole – WHO IS HIRING?  
Issue: Opportunities have disappeared.
Entire industries have slowed down or shut down. Some companies have pivoted, manufacturing new, in-demand products.
Your industry may have ground to a halt and not be hiring. Alternatively, what opportunities do exist are probably extremely limited.
Solution: Not all industries have closed shop.
Some industries – like healthcare and healthcare-related companies, logistics, and supply chain – can't move fast enough.
And, there are companies successfully working – and growing – despite the circumstances.
It is time to think outside the box and research which industries and companies are thriving.
You can start by studying the stock market – look and see which stocks have actually grown in value over the last 30 days.
Research the company – and the industries – to learn more.
  4. Reimagine Your Career Path – What OTHER Industries Would Value Your Skills, Meet Your Career Goals AND Bridge the Gap?  
Issue: Deviating from a planned career path can be difficult. Creating a new career path is even harder.
Most people don't know how to apply their skills and interests in other jobs or companies. If you've spent your entire career at a tech start-up leading client service delivery, you might not have any idea how that would translate to a healthcare related company.
Simply put, you don't know what you don't know.
Solution: Seek advice.
Talk with peers, friends and mentors to think about how your skills can be applied in other roles or industries.
Be creative and flexible in your approach to the job search process.
Consider companies or industries that you might not have considered before.
More importantly, be more short-term in your thinking.
This career move does not have to be your last. This could be a short-term assignment to bridge the gap until the pandemic ends and the economy begins to recover.
  5. Network, Network and Network Some More  
Issue: Networking leads to a more successful job search under normal conditions. But, people avoid it.
Unfortunately, most people cite networking as their "least favorite" part of the job search process. In fact, many people plain avoid it.
Alternatively, people talk with a handful of people, don't learn about any opportunities or open any new doors, get frustrated, and stop networking completely.
Solution: You. Can't. Give. Up.
Networking is absolutely critical to obtaining your next role over the next few months. Companies ARE hiring.
The opportunities might not be posted. Create a list of peers, friends, colleagues, and mentors to contact or even ZOOM or Skype. One door might close while another will open.
You should approach every conversation with a goal of learning three important things:
What can I learn about this person's role and company that might help me,
What other roles might be possibilities; and
Which three people does this person recommend I contact next.
The Bottom Line on Finding a Job During Covid:
The market has changed but it hasn't disappeared. Opportunities exist if you are willing to create a flexible job search that includes developing a great resume, being open-minded about where you work and dedicating significant time to networking. You can open doors, create your opportunities, and get a great role despite the current environment.
More About Coronavirus Job Loss Recovery
---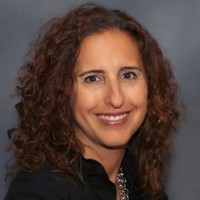 About the author…
Stacey Hawley is a salary and compensation consultant and career coach. She helps companies reward and recognize their people effectively and helps individuals like you earn more money. You can connect with her on LinkedIn, Twitter, or via her website.
More about this author…