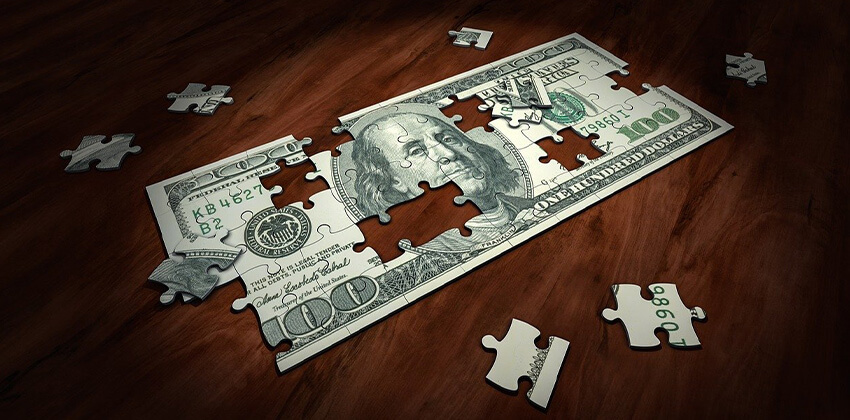 Roll the tape forward and we are now 10 months into the pandemic. Does it feel like there is nothing but bad news everywhere you turn?
We continue to grapple with COVID-19 in all aspects of our daily lives, yet there are inspiring examples of hope in the job market.
Here are the stories of three such mid-career job seekers who refused to throw in the towel, jumped over major hurdles, and prevailed in the face of enormous obstacles.
Each of these job seekers has a different personal formula for success, but all have one common denominator.
Pandemic Search Successes
Following are 3 examples of successful adaptation to finding a job as we continue to face the challenges of this new pandemic-impacted world. (For more inspiration, see these earlier examples of Coronavirus job search success.)
Here is how each arrived at the finish line, landing the job they always had set their sights on:
Success # 1: Lessons in Agility and Adaptability: The Instructional Designer Who Worked for a Family Business, Returned to School, and Switched Careers
Cathy held an administrative role in a family medical practice, but felt she had a talent for teaching and would describe herself as a "visual" person who sought high levels of engagement as an essential part of her next job.
After taking stock of her needs with a careful self-assessment, Cathy decided to pivot and pursue an education in learning and development. Then, she quit her job and launched her new career.
Cathy's challenges seemed impossible odds: mid-careerist with an advanced degree in an unrelated field, having minimal relevant work experience but a passion for the subject matter.
Consider: Part-time jobs can provide temporary solutions — generating income plus increasing networking and other opportunities.
When several months of unsuccessful job hunting depleted her financial resources, Cathy started work at a bakery department in a grocery store chain to supplement income and experience human interaction, satisfying two personal needs while unexpectedly fulfilling a third, professional need.
After a few days on the job, her instructor instincts took hold. Cathy found herself creating process flows to track the "how to" of procedures, including taking over-the-phone orders and preparing the "hand off" process for employees starting the next shift. One small but important step to stay relevant, flex her training skills, and boost confidence as she continued her search.
Cathy's New Job and Career:
Cathy is now employed and creates Train the Trainer courses for nurses in health-care facilities. She believes she sealed the deal with her dazzling, visual skills embodied in a PowerPoint presentation delivered via Zoom on her final interview.
Learnings from Cathy's Success:
Prioritize your needs.
Continue a search even with a part-time job.
Have an open mind, and look for opportunities to use your transferrable skills.
If you have the education, but are lacking in experience, demonstrate your knowledge and address any gaps in actual experience with the potential you possess to bring value.
Success #2: Lessons in Upskilling and Job-Search Strategies: The Consumer-Data Analytics Professional Who Created a Scorecard as a Roadmap
Marie had a natural ability to research and assess data, and she leveraged that ability by establishing criteria for her next ideal job. Job search is a two-way street, and she understood the importance of taking inventory of both her needs as an employee as well as the employer's requirements.
Marie established a scorecard with criteria for the next employer, including compensation, benefits, title, culture, opportunity for growth, etc. The other side of the ledger represented her portfolio of talents, which also served as a sort of gap analysis used as the basis for upskilling efforts.
Marie also kept an eye on market demands, to guide her in the selection of courses and industry events worth attending based on their potential for a return on investment.
Consider: Contract jobs can serve as a bridge to full-time employment, especially when carefully chosen.
When the pandemic hit, Marie had just completed a contract job originally designed as a short-term gig, but one that morphed into a two-year assignment. She learned to never underestimate any job as an opportunity for growth, as a place for learning and certainly as a source of income.
Once Marie launched her job search, she attended industry events and webinars with great attention paid to market trends. Keenly aware of consumer shopping undergoing seismic shifts, she researched the Internet buying behavior compared to brick and mortar in-store experiences.
Marie laser-focused her information, networking with questions for former colleagues based on specific requirements cited in a posting for which she needed more nuanced knowledge.
Marie also used the learnings from network connections to make the best decisions about any gaps in her skill set, then pursued LinkedIn courses, and upped her game with software courses based on their feedback, keeping her finger on the pulse in the consumer products world.
Marie's New Job and Career:
Marie is now employed as a Category Manager with a consumer-products company, providing consultative services to a pharmacy-store chain.
While the title of the position originally appeared at a lower level compared to her target positions, she understood there were differences in organization structures, continued to pursue the opportunity, and judged the offer against her scorecard. When the terms of the offer checked off the boxes, Marie happily accepted.
Learnings from Marie's Success
Companies are hiring, but the job you had may not look like the one you are now applying for, so get ready for a changing market.
Mental health is very important and especially difficult to maintain now.
Balance the time spent on job search and take advantage of the activities afforded you with your free-time bike riding, a walk in the great outdoors, even occasionally rising a little later than usual. Once you land a job, your time will no longer be yours.
Success #3: Lessons in Perseverance and Self-Confidence: The Compliance Director Who Never Gave Up His Belief of Finding a Job Match
Mike had a protracted job search, lasting over one year, and could have switched careers or just given up, but he did not. He listened to the collective wisdom of fellow searchers, coaches, and colleagues who suggested he look elsewhere but decided to stay the course. He considered his role in compliance as a calling, rather than just a job.
Consider: Consulting jobs and industry volunteer work keep you relevant, up-to-date, and visible.
Although Mike's objective was to find permanent, full-time work, he found accepting a consulting job boosted his confidence, filled the employment gap, and provided continuity with his knowledge base. Job seekers may wonder if a consulting job detracts from the search, but this one did not.
To further maintain currency of knowledge and to stay connected, he joined a financial think-tank association. He then served as a volunteer for the association and organized a compliance segment within the group to exchange ideas and develop relationships, building a strong professional network.
Mike's New Job and Career:
Mike recently restarted his career as Assistant VP with a global insurance company. His cumulative efforts paid off after receiving an employee referral to a position in compliance, but one outside of the SEC-regulated world he knew. Seven interviews and several phone calls later, he received an offer.
While Mike was entering a different setting, he convinced the employer of his ability to create a compliance culture with strong business controls universal to many work environments.
Learnings from Mike's Success.
According to Mike, the biggest part of transition is "what's between your ears."
Seek advice from a diversity of sources, but ultimately decide where you want your career to go, and your willingness to invest the time in the pursuit.
Dealing with rejection can psychologically slow you down, but objectively assessing feedback can accelerate the search.
The Common Denominator for Success
These job seekers were all members of a local Job Search Work Team (JSWT). A JSWT is a structured job-search support group, keeping members accountable. This group was originally conceived by Orville Pierson, author of Team Up! and a former member of Lee Hecht Harrison. In his book, he described the tenets of these weekly meetings.
Here are the rules of engagement followed in the local JSWT group:
Numerical Progress Tracking

Search activities are chronicled to maintain accountability for both quantity and quality, recording the time spent working on resumes and the LinkedIn profile, LinkedIn activities, networking outreach and connections, preparing for interviews, interviewing, upskilling, and associated activities.

Feedback Loop

Barriers to progress are removed by giving job seekers honest, objective feedback.

Shared Resources

Members share search tools available, job boards used, books read, webinars watched, groups joined, experiences encountered; all of which contribute to more efficient and effective tactics.

Shared Job-Hunt Experiences

Members conduct post-mortems on interviews, networking techniques that worked, cover letters that opened doors; all of which add invaluable, real-life perspectives to fellow members.

MORAL SUPPORT

In a world filled with isolation caused by COVID-19, these groups enable you to be in the company of members who have walked in each other's shoes, who have felt the pain of disappointment, and who will celebrate their successes all along the journey.
In the end, it's always and ultimately about results these groups achieve. Orville Pierson cites this performance measure in his book: "Team members find jobs 20% faster than non-team members."
JSWTs are available through some outplacement firms, religious communities, and not-for-profit organizations. If you cannot find a JSWT, look for a local job search support club. Many groups meet now on video via Zoom, Google Meet, or Skype (check the US Department of Labor's CareerOneStop Job Club Finder).
The Bottom Line:
Research by LinkedIn showed that 96% of employers surveyed would hire a candidate who was laid off due to the COVID-19 pandemic. According to the SHRM's (Society for Human Resource Management) recent News Alert Bulletin, "about half of the 22 million workers furloughed or laid off at the onset of the pandemic in March and April have now been rehired." Job search is more of a marathon than a sprint. Remember to always look forward, stay focused, and believe that tomorrow will be a better day.
More examples of Coronavirus job search success.
More About Job Search During the COVID-19 Pandemic:
---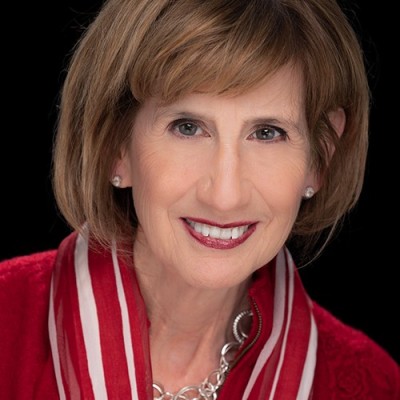 About the author…
Barbara Schultz is an HR executive, career coach, writer, and co-author of Adulting Made Easy(er): Navigating from Campus to Career. Barbara has held senior HR leadership roles in entrepreneurial settings and gives a unique perspective to job seekers from a life spent on the "other side of the desk." She is also the owner of CareerStager.com, helping people successfully navigate their careers. Follow Barbara on LinkedIn.
More about this author…