With COVID19 disrupting job markets around the world, many typical in-office jobs are being done remotely, at least temporarily, and many more professionals are seeking remote jobs.
If you have decided to shift your job search to find a remote job during this time, keep these things, below, in mind. They will help you be a successful remote job seeker.
The remote job search is like a traditional job search. You will go through a series of steps like applying for jobs, networking, and interviewing.
But, the way you present yourself during the process should be a bit different.
When hiring for remote employees, employers typically look for someone who has the qualifications and ability to do the job, plus several skills and experiences that will help them work remotely.
5 Steps to Effective Search for a Remote Job
To make sure your remote job search is as effective as possible, here are several steps to take.
  1. Revamp your resume to include remote-friendly skills.  
According to more than 140 interviews with remote company leaders at Remote.co, there are certain skills remote employers look for in applicants.
The top skills for remote work (in addition to your ability to do the job) are:
Communication skills — written and verbal.
Comfort with technology, familiarity with remote collaboration programs, and basic troubleshooting skills.
Self-motivation and ability to work independently.
A strong work ethic and sense of responsibility.
The ability to stay focused and stay on task.
If you possess any or all of these skills, mention them throughout your resume, and include accomplishments demonstrating those skills when possible.
  2. Mention previous remote work experience on your resume.  
If you have prior experience working from home, this may set you apart from other applicants.
However, there are other types of remote work experience that can also help your candidacy.
If you have any of the following, make sure they are mentioned on your resume:
Casual or formal remote work experience (working from home occasionally or on a regular schedule).
Experience working at a distance from others (working across time zones, collaborating from different locations).
Using remote collaboration and communication tools like document collaboration (Google Drive, Dropbox, etc.), instant messaging or online text chat (Slack, Google Chat, etc.), web or video conferencing (Zoom, GotoMeeting, Skype, etc.), and project management tools (Pivotal Tracker, Trello, etc.).
Those accomplishments, experience, and tools are also great keywords for your resume. When hiring remote workers, employers definitely search the ATS for terms relevant for successfully working remotely.
  3. When searching online, use safer keywords like remote job, virtual job, and telecommute job.  
Unfortunately, the work-from-home job market is rife with scams. Scammers tend to use the phrases "work from home" and "work at home" most often, so if you avoid searching with those words, you will avoid a lot of the scams out there.
Online job scams become particularly ubiquitous during economic downturns because scammers know people are more in need of jobs and may not take time to research and inspect every company or job they apply to. Watch out for warning signs like:
Unsolicited job offers that come to you out of the blue via email or LinkedIn.
Vague job descriptions without details about the job or the company.
Requests for money, gift cards, wire transfers, or your sensitive personal information.
The promise of big paychecks for little work.
Poor grammar and spelling in job ads and when interacting with supposed recruiters.
Lots of punctuation like dollar signs ($$$) and exclamation marks (!!!).
For more information, read 9 Characteristics of a Job Scam.
  4. Be visible and active on LinkedIn.  
During this particular situation, networking can only be done online. But before this crisis, online networking was one of the main ways people connected and reconnected for job opportunities. When it comes to online networking for your remote job search, LinkedIn is a great resource.
Aside from easily being able to reconnect with previous contacts and make new ones, using LinkedIn can help you practice communicating in a completely remote way. This practice will help you build the crucial communication skills that remote employers are looking for.
Want one more reason? Check this out:
Most employer surveys find that somewhere around 90% of recruiters, and employers will look for your LinkedIn Profile to compare it with your resume.
Be sure your resume and your LinkedIn profile agree on your facts — dates, job titles, employers, eduction.
You do not need to be a LinkedIn power user to be found — create a simple profile that mimics your resume, including the appropriate keywords and accomplishments that demonstrate your remote work skills.
Start connecting with people you already know, and post regularly every week on topics relevant for your field. Follow, like and comment on other postings.
For more information, read the Guide to LinkedIn for Job Search.
  5. Target remote-friendly companies and industries.  
Right now, companies that traditionally operate out of offices are scrambling to create remote work programs and get up and running, so they may need to temporarily pause their hiring to focus on those more immediate needs.
Many companies have been operating with partially- or fully-remote teams for years.
Spend time researching and targeting those companies for your remote job applications right now. These employers are not scrambling to rebuild their operations in a remote way and are less likely to put hiring on hold.
FlexJobs has been carefully tracking companies that continue to hire for remote jobs right now, and the latest data shows that these types of companies are actively hiring:
Healthcare companies like CVS Health and UnitedHealth Group.
Computer and IT companies like Red Hat and Oracle.
Customer service companies like Liveops and Continuum Global solutions.
Education organizations like K12 and Crimson Education.
On LinkedIn, follow the employers that interest you. Employers notice! And, when possible, connect with employees (current and former) of the employers that interest you.
The Bottom Line
Ultimately, remote job searching is very similar to a traditional job search. But with these changes to your approach, you will be more effective at finding legitimate opportunities and landing a great remote job. For more about job search during the COVID-19 pandemic, read the articles in the COVID-19 Job Search.
Are you looking for a remote, work-from-home, or flexible job? Visit our partner site FlexJobs to find verified jobs in many different categories, including social work jobs, photography jobs, freelance writing jobs, and more.
More About Contracting/Freelancing:
---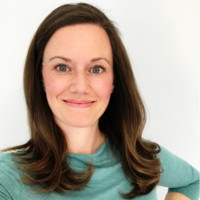 About the author…
Brie Weiler Reynolds is the Senior Career Specialist and Career Coach at FlexJobs.com. FlexJobs is the award-winning site for telecommuting and flexible jobs, listing thousands of pre-screened, legitimate, and professional-level work-from-home, flexible schedule, part-time, and freelance jobs. Brie and her colleagues provide career coaching and resume reviews through the FlexJobs Career Coaching program. Find Brie on LinkedIn and follow @briewreynolds on Twitter.
More about this author…