We are in a challenging time for hiring on both sides of the hiring desk.
The COVID-19 pandemic and attendant quarantines are reshaping how — and which — employers hire.
Quarantines and "social distancing" requirements have also eliminated most face-to-face meetings.
Consequently, what job seekers need to do to find their next opportunities under such circumstances has changed, too.
In many jurisdictions, the state government has issued mandatory quarantine instructions, ending most face-to-face meetings.
Finding the Jobs
The critical thing is finding out who is still hiring. This is only happening at essential businesses: businesses whose function is deemed necessary to maintain minimal societal function. But how to find out who is actually hiring now?
  Find employers.  

This is surprisingly easy: consult your local guidelines. Go to your favorite search engine and, at least in the US, search on "essential business listing" and append your ZIP code. This will bring up a list of those essential businesses and industries.

  Stay on top of employers who are hiring.  

On LinkedIn, search on the hashtag #hiringnow and you should see a list of such employers. And you should definitely "Follow" this hashtag: it will ensure that relevant status updates find their way into your LinkedIn feed.

  Double-check the employer's environment.  

Always ask a prospective employer what steps they are taking as an organization to ensure the safety of everyone.
Opportunities exist if you are willing to create a flexible job search that includes developing a great resume, being open-minded about where you work, and dedicating significant time to networking.
You can open doors, create your opportunities, and get a great role despite the current environment.
Impressing the Employer
This is not an easy time for most employers, either. Many businesses and public services have closed, hopefully only temporarily. Others struggle to stay open. Some are doing their best to handle the overwhelming volume of people seeking their help or services.
  Are you online?  

Employers still hiring are invested in making sure they are complying with any government mandate re: social distancing and maximum group gatherings.

This means that employers are more interested than previously in job seekers who already have reliable internet access in their homes and the ability to use the online conferencing tools. Be prepared for this.

Add appropriate terms to your resumes, applications, and LinkedIn profiles that indicate you have these skills and experience.

  They are overwhelmed.  

So many industries and businesses have had to slow or completely halt their hiring, hopefully temporarily.

With many fewer employers hiring right now and unemployment skyrocketing, those organizations still hiring are experiencing a much greater volume of applications. When talent is in ample supply, this allows employers to be even more selective.

Again, include the appropriate terms (keywords) to your resumes, applications, and LinkedIn profiles that indicate you match the requirements of the job.
The job market has changed, but it has not disappeared.
Prepare for Remote Interviews
During a pandemic, employers who are still conducting business want to ensure that they are protect both existing as well as future employees. In discussion with many other recruiters, the common theme is this:
Employers are conducting all interviews by phone or video interview. As an informed job seeker, you should brush up on best practices relating to both.
  Phone interview.  

Make sure that your phone is fully charged in advance of your interview.

[More: How to Succeed in Your Phone Interviews (a.k.a. Phone Screens)]

  Video interview.  

Once you learn the medium whereby your interview will take place, do a test call with someone else. For GoToMeeting, Skype, WebEx, or Zoom, learn the interface and (if appropriate) install any relevant software (required for GoToMeeting and Skype).

These technologies all offer a chat function: familiarize yourself with them, as periodically, connectivity issues may make smooth video/audio a challenge, so a text-based medium may help alleviate such issues.

[More: How to Ace Your Video Interview and 12 Keys to One-Way Video Interview Success. ]

  Research your interviewer(s).  

When confirming an interview, always ask in writing with whom you will be talking and how much time you should budget.

[More: Job Interview Preparation with Smart Google Research.]
When You Are Hired
  Starting Your New Job  
Expect that part of the employer's "onboarding" process (standard orientation for new employees) may be conducted virtually, via GoToMeeting, Skype, etc. In the interests of protecting all employees, whether long-standing or prospective, responsible employers are eliminating, or at least reducing, the need to complete the onboarding process in person.
The Bottom Line
If an employer is still hiring, they are acutely aware of the concerns you have. This is an indisputable truth: we have all heard the concerns you may have about fingerprinting or drug tests for those employers who require them. If you have concerns, voice them. Any employer worth joining has measures in place to protect everyone involved and will be happy to explain their practices and why they do what they do.
Be safe, and be successful!
More About Job Loss Recovery
---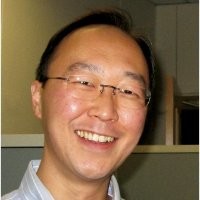 About the author…
Ed Han is a recruiter and wordsmith and social media fanatic. As a veteran of several industries, including publishing, financial services and fashion, Ed helps facilitate a job search group in Princeton NJ and has served as the online community manager for the regional HR networking group Whine & Dine. Connect with Ed on Twitter @ed_han where you will often find that Ed has posted a "LinkedIn tip of the day."
More about this author…