The news has been flooded with images of Generation Z crowding the beaches on spring break, seemingly oblivious (or indifferent?) to what is happening on the world stage.
On the other hand, job seekers are keenly aware of the increased challenges since the Coronavirus outbreak and will need to face new market realities.
According to Reid Hoffman, founder of LinkedIn and coauthor of The START-UP of YOU, we are all entrepreneurs. The reason: humans, since the beginning of time, have been responsible for creating their own world.
Reid says, "…good entrepreneurs are also firmly grounded in what's available and possible right now." Current events clearly indicate the urgency to adapt to the new world order.
Recovering in the Pandemic World
Following are 3 examples of successful adaptation to finding a job in an era of social distancing and fear of pandemic infection.
The first two job seekers found new and somewhat unexpected ways to recover from job loss and generate income.
The third job seeker leveraged the traditional process — in a new way — to land a very good job at a major university.
Read each example, and take the learnings appropriate for you.

Success # 1: Build a Side Hustle  
A job seeker named Maureen "re-imagined" her potential in the job market and became an entrepreneur. She started a small business which generates revenue for her, now, and can become either a business or generate additional income as a "side hustle" after she lands her next job.
Learnings from Success
Entrepreneurs are exceptional in their ability to identify potential, pursue an opportunity in face of the associated risk, and accept those risks they believe will be worth the reward. Maureen took inventory of her skills, assembled her value proposition, identified her niche market, and landed an interim job.
This is how she found some short-term financial relief with a creative solution.
  1. Inventory Your Skills and Build Your Brand  
Although her career was spent primarily as a Product Information Analyst for a national hardware retailer, Maureen had some limited experience in designing and delivering in-house training for fellow analysts.
She recognized her strengths as a good writer and natural instructor — engaging, great communicator, and eager to share what she knows. As the labor market got narrower, she had already done her homework on personal branding and was ready to deploy her talent in a different arena.
Consider: Maureen became the true agile worker and shifted gears from exclusively pursuing traditional jobs to considering contract opportunities.
Then, when her employer laid her off, Maureen had another option available to her, one that she had been developing. So, the job loss enabled her to spend more time developing her training skills, offerings, and income while searching for another Analyst job.
  2. Identify Your Value Proposition  
She had developed a real passion for the power of LinkedIn, developing the equivalent of a black belt in the course of her own job search. In her eyes, any tutorials she had encountered on navigating LinkedIn were technically strong, but lacked the nuanced knowledge attained as a seasoned user.
Consider: Like any budding entrepreneur, Maureen identified a need and made a plan to fill the need. With a small dose of serendipity on her side, she had recently designed an online training course.
Since Maureen had helped other members of her work team set up and polish their LinkedIn profiles, she knew many of the issues that new users faced. As someone facing an uncertain job market, she recognized the importance of effective LinkedIn visibility.
  3. Develop a Marketing Plan  
Through her existing contacts, Maureen marketed the concept to a local university, aimed at a target audience of upcoming college grads.
Reflecting on the challenges of her own search, she felt the need to educate students in job search strategies as they navigated their way from campus to career.
It worked! She got a contract job and plans to continue to market to academic institutions while evaluating a potential explosion of business in other sectors. Since she presents her classes online, they are perfect for the university which had sent their students home.
Consider: Maureen continues her longer-term search for another Analyst position while she assesses her success in launching her online training offerings.
As you continue your job search, do not overlook the fact that HR's mission is not solely to fill job requisitions. They look to strengthen their organizations with creative problem solvers.
When and if their companies experience a downturn, the stand-out employees are the ones who have kept a level head during times of crisis. Maureen will have a great story to tell when the next interviewer asks her, "So tell me about yourself."

Success # 2: Move to the Virtual World  
In late 2019, a musical duo from the Midwest and new to the California scene, following their artistic dreams, set up gigs along the Pacific Coast. Living in a different city meant new connections had to be established, demos cut, videos shot, and gigs lined up.
Four months later, COVID-19 appeared on the scene, and every venue they had booked suddenly closed their doors. Faced with an evaporating revenue stream, they joined the ranks of workers who did not have the option for remote work to keep paychecks flowing.
Necessity has a funny way of expediting ideas. In 3 days, they gathered their collective, transferrable skills and figured out how to livestream a show while respecting the "stay at home" order.
Learnings from Success
They took these steps, which you can follow when re-energizing your search. The show must go on!
  1. Optimize Social and Online Tools  
A day in advance of the show, they posted announcements on Facebook and Instagram with video trailers and requested friends to share the post. They set up a "virtual tip jar" and included specific cash apps allowing the audience to make payments to fill the jar.
These fledgling videographers managed to earn in excess of what they would have made at the original live venue.
Consider: Could you offer any virtual services? Start by informing family, friends, and colleagues of your employment situation using social channels. If you are adept with Instagram, consider putting a promo together. It costs nothing but time to do.
They moved on to encore performances, continuing to expand their offerings and generating more revenue than originally expected.
  2. Engage with Your Online Community  
Their virtual audience could submit song requests throughout the musical session. They were then able to honor those requests in real time, keeping a finger on the pulse, and playing to the crowd.
Consider: When you are in a job search, keep your audience (i.e. recruiters and employers) engaged by being active on LinkedIn. Refresh your profile every 90 days. This one simple action generates eyeballs on you.
If you have any writing ability, pen an article on a relatable career topic. Simple "how to publish" instructions are available on LinkedIn.
Not ready to join the literary guild? Create podcasts or videos. Consider creating posts and commenting on an article or the posts of others. Demonstrate your industry knowledge in those activities. All these activities keep you from going off the grid and make you more find-able.
  3. Upskill to Meet Market Demands  
In short order, they acquired sufficient technical knowledge to livestream their show. They experienced a few instances of frozen images during the performance but managed to quickly resolve them.
Job seekers from all walks of life will rely more heavily on digital connections. To be nimble in this brave new world, you will need to face tech challenges with greater curiosity and less fear.
Consider: Online interviewing had already gained momentum but is currently the only medium for many employers. Take total advantage of this time by learning how to navigate tools specific to job search.
A critical focus for those who have not had media training (i.e. most of us) is to learn how to navigate online conferencing services. Become literate in one or more of these tools (e.g., Zoom, Google Meet, WebEx, Slack). Your virtual presence is not the same as face-to-face interactions.

Success # 3: Develop a Job Search Strategy and Stick to It
Tom is a seasoned worker who followed a more traditional path and landed a job in the midst of this pandemic. His search represents the power of employing a clearly defined strategy, rather than simply chasing down a mix of tactics.
Learnings from Success
Tom kept his eye on the prize, objectively inventoried his skill set, identified his target employers and positions, expanded his network, and, most importantly, remained focused.
  1. Seek Professional Help  
Like so many job seekers, he originally believed a few tweaks to his resume would be the only thing needed to get him in front of a Hiring Manager. Update resume, apply online, hit send, get interview, receive job offer.
After a number of disappointing outcomes (mainly swimming in the big black hole of no responses), he joined a career center and started to build a more disciplined approach.
Consider: You will need an entire tool kit to launch your search. Start by building a foundation that includes: a resume review or rewrite, a current and searchable LinkedIn profile, an elevator pitch, personal business cards, and a handbill to use when networking.
If you have not been in a job search for a few years, you need to catch up on the new processes used by employers and by successful job seekers. The process has changed — quite a bit! LinkedIn is not optional, resumes must be customized for each opportunity, and much more has changed.
If you cannot afford to hire someone to help you, check with your local American Job Center (from the U.S. Department of Labor's CareerOneStop) in person or virtually, provided by the U.S. Department of Labor, to help you learn how the new process works.
See Job-Hunt's Guide to LinkedIn for Job Search to learn more about LinkedIn and Job-Hunt's Guide to Resumes for today's resume requirements and sample resumes.
  2. Join a Job Search Work Team  
Even if you have great self-discipline, job seeking over a protracted period of time can be lonely and discouraging. Tom experienced that isolation and joined a virtual accountability group.
Through virtual meetings (e.g. Zoom, Google Meet), social media, and email, the members proved a great support team, willing to share ideas and experiences, even job leads. During the few months leading up to his recent job offer, the team provided a life line for keeping spirits up as well as generating fresh ideas on how to keep the search alive.
Consider: Be creative and willing to step outside of your comfort zone. Based on the team facilitator's suggestion, Tom published an article on LinkedIn covering his virtual interviewing experiences, resulting in increased visibility, renewed self-confidence and prompted a number of invitations to connect.
These groups can offer substantial help and expand your network as members land their new jobs. Find them by asking the staff at your local American Job Center, checking social media, or search the CareerOneStop job club directory.
  3. Engage in Volunteer Work  
Giving back is a wonderful way to stay connected while flexing intellectual muscles in your area of expertise. Tom served as a volunteer by reviewing prospective student applications for a local math academy.
Consider: Any type of community service can serve as a notch in your belt when it comes to demonstrating social responsibility — a value that many employers include in their mission statements. The effort is doubly worth the time if volunteer work is performed within your area of expertise.
Be sure to add your volunteering experience to your resume and LinkedIn profile, too.
Volunteering also usually expands your network, a long-term benefit.
  4. Explore Career Options  
Tom's background was in both admissions and alumni engagement in post-secondary, traditional academic settings. He considered a variety of opportunities in high school environments, as well as in the newer e-learning university offerings.
Tom was encouraged to consider sales roles, a skill he obviously possessed, but persisted in his pursuit of academia where he knew he could be the happiest.
Consider: Job seekers need to take inventory of their skills, knowledge, and abilities, but should equally assess the overall fit of a position, employer, and company culture. Carefully vet an employer and the job for a match to your needs. It is your right and your responsibility.
We have many ways to research an organization online today. Do Google searches, and check sites like Glassdoor.com. Also connect with current (and former) employees via LinkedIn and Facebook.
  5. Network Relentlessly, and Do Not Stop Once You Have Landed  
Tom was the model of how to stay visible online and offline. He attended virtual industry networking events, including LinkedIn and Facebook groups, had great outreach techniques via LinkedIn, and, best of all, is authentic and positive.
Anyone will tell you that networking is about reciprocity, and Tom certainly provides a great model of networking as a mutually beneficial exercise.
Consider: Draw up an ongoing plan of how you will keep in touch with important connections after you have gotten a new job. It can be as simple as committing to periodic phone calls, lunches (when the world opens) or acknowledgments of colleague's milestones (birthdays, work anniversaries, etc.)
After months of perseverance and planning, Tom was recently hired as Director of Admissions at a highly acclaimed university in the Western US. He will be relocating in a few months but, for now, is "onboarding" from the comfort of his home.
Tom's success is a great cause for celebration and serves as testament to the importance of strategy. Strategy works not only in the best of times but is especially critical in these days that seem the worst of times.
The Bottom Line
It is a natural reaction to dwell on everything wrong with the world (and a lot is wrong right now). Focus on what you can control, and see the world through a different lens. Share your success stories with fellow job seekers. We all lift each other up!
More examples of Coronavirus job search success.
More About Job Search During the COVID-19 Pandemic:
---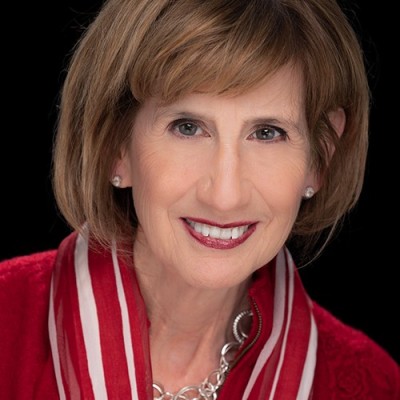 About the author…
Barbara Schultz is an HR executive, career coach, writer, and co-author of Adulting Made Easy(er): Navigating from Campus to Career. Barbara has held senior HR leadership roles in entrepreneurial settings and gives a unique perspective to job seekers from a life spent on the "other side of the desk." She is also the owner of CareerStager.com, helping people successfully navigate their careers. Follow Barbara on LinkedIn.
More about this author…