The COVID-19 pandemic has resulted in major changes to all our lives.
Hundreds of thousands of employees have been furloughed or laid off as many businesses have shut down and most businesses have slowed down.
Consequently, unemployment claims have skyrocketed. With the nationwide rate many times higher than a "normal" 4%, it seems like everyone is scrambling to find a job.
Securing a new job during a global pandemic feels like the proverbial searching for a needle in a haystack.
If you currently have a job, do your best to keep it until you find a new one (read our Guide to Stealth Job Search for finding a job while employed)! Voluntarily leaving your job, even during the pandemic, will likely disqualify you from receiving unemployment compensation.
During "normal" times, many people dread the job search process. Job seekers struggle with creating the perfect resume, applying (endlessly) for jobs online, marketing themselves, and networking to find their next role. Scary! NOT fun!
And these times are anything but normal.
Help with Your Job Search During This Pandemic
These articles will help you address many aspects of the Coronavirus pandemic job search:
Technology-Based Pandemic Job Interviews
With the limitations on face-to-face interactions, the interviewing process foundation now leverages technology much more than in the past, particularly video. Pre-pandemic, most of us had limited experience interacting with others via Internet video.
Times have changed. "Adapt and overcome" to succeed. Here's how:
With the Coronavirus pandemic quarantines, "social distancing" requirements, and other health protection issues, video interviews are becoming a necessity. Video is considered the next best thing to in-person interviews by many employers.

Job interviews expert Laura DeCarlo shares the best strategies to use to succeed in your video interviews.

One-way video interviews is often a surprise to job seekers. As opposed to a conversation with the employer, this interview only requires the job seeker's presence. In the one-way video interview, the job seeker's answers to preset questions are recorded for the employer to see later.

The good news is that you can often tape the interview at your convenience and, possibly, review and re-record your answers. The bad news is that it feels impersonal. Job interviews expert Laura DeCarlo offers 12 great tips for succeeding in these interviews.
The Bottom Line:
This situation will likely not change very quickly, unfortunately. We will do our best to keep this page up-to-date and help you be successful in your pandemic job search.
More About Coronavirus / COVID-19 Job Search
---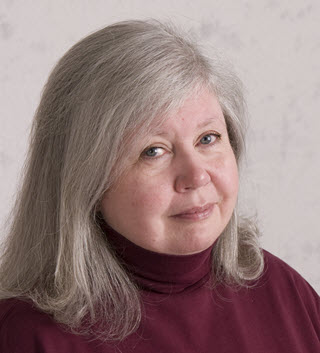 About the author…
Online job search expert Susan P. Joyce has been observing the online job search world and teaching online job search skills since 1995. A veteran of the United States Marine Corps and a recent Visiting Scholar at the MIT Sloan School of Management, Susan is a two-time layoff "graduate" who has worked in human resources at Harvard University and in a compensation consulting firm. Since 1998, Susan has been editor and publisher of Job-Hunt.org. Follow Susan on Twitter at @jobhuntorg and on Facebook, LinkedIn.
More about this author…