Working on "gigs" or freelancing is a growing trend—there's no denying it.
About one third of all U.S. workers are freelancers right now, and that number is predicted to grow to more than 40 percent of all workers by 2020, according to a study by Intuit.
But, if you're interested in testing the waters or growing a freelance career, it's difficult to know what you're getting into.
Let's take a look at why freelancing is growing, and what that means for all professionals.
The Freelance Economy Is Growing
As with most shifts in how we work, there are several factors feeding into the growth in freelancers over the last several years. Individual professionals have different reasons for working as freelancers, and companies have their own motivations for hiring more freelance workers.
These are some of the top reasons for the increase in freelance participation:
Changing Generations
Part of freelancing's growth comes from a generational shift.
According to a report by FreelancersUnion.org, 38 percent of millennials are freelancing, compared to 32 percent of those over 35 years old.
A survey conducted by FlexJobs.com found that 39 percent of millennials want to be freelancers. And 33 percent would ideally choose to work part-time for a company while doing freelance work on the side.
The 2015 Millennial Majority Workforce Study by Upwork found that 79 percent of millennials would consider quitting their current job to freelance. As more millennials, who are already the largest generation at work today, enter the workforce, it appears likely that freelancing will continue to rise.
Changing Work Priorities
While this trend is also somewhat driven by millennials, it also appears that all generations are undergoing a transformation in terms of how they prioritize work and life.
A FlexJobs.com survey of over 2,600 professionals searching for flexible work found that their top motivators included better work-life balance and family needs.
People are even willing to give up traditional work incentives, like pay and benefits, to get flexible work options. Thirty percent of respondents said they would take a 10 percent or 20 percent cut in pay. And 24 percent are willing to forfeit vacation time.
That pairs well with freelancing, where professionals are in charge of their own salaries and benefits. People seem less hesitant to try freelancing, even though it doesn't come with built-in healthcare coverage or vacation time.
The Potential for Better Pay and Easier Hiring
The FreelancersUnion.org study also found that 77 percent of freelancers make the same or more money than they did before they started freelancing.
In addition, it appears that freelancers are fairly optimistic about their chances of getting hired. Thirty-one percent of freelancers said they can find a gig online in less than 24 hours.
What the Growing Gig/Freelance World Means for Professionals
People who are in the market for a new job might want to consider gigs/freelancing.
Hiring managers are reporting plans to hire more freelance workers over the next several years. And certain professionals are particularly in-demand when it comes to gigs.
For anyone interested in a freelance career, or even freelancing on the side, it's important to research the possibilities and pitfalls.
More Companies Will Hire Freelancers
The survey by Field Nation and Future Workplace also found that freelancing hiring is projected to rise through 2020. Thirty-three percent of companies estimated that they'll hire 10 to 30 percent more freelancers in 2018. And when asked about their plans through 2020, 60 percent of companies surveyed said they planned to hire more freelancers.
Certain Career Fields Have More Freelance Jobs
Current freelance hiring trends show that companies are hiring for freelancers from several key career fields. Fast Company reported on the top ten career fields for freelancers, with data from FlexJobs.com.
Professionals in any of the following fields will find more freelance opportunities than in other fields:
Check out Freelance/Contractor Fields and Industries for a list of fields for all kinds of contractors.
The Most In-Demand Skills Are Evolving
In the same article, it was noted that some skillsets are far more in-demand than previously. Demand for "content marketing" skills is up 136 percent year over year. Knowledge of "user experience design" has risen 141 percent, virtual assistants saw an increase of 53 percent, and electrical engineering jobs are up 51 percent.
Freelancers Are Self-Employed
Much like running your own business, anyone who becomes a freelancer also becomes responsible for their own business expenses, taxes, invoicing, and client relationship management.
Managing those aspects of being a freelancer is different from being an employee who collects a paycheck with taxes already deducted. It's a change of mindset plus added responsibilities.
Learn more about this aspect of freelancing: Getting Started in Gigs/Freelancing, Managing Your Finances Doing Gigs and Freelancing, and How Do Freelancers Get Paid? A Guide to Rates, Invoices and More.
Freelancers Must Educate Themselves
Unlike in a traditional work environment, where managers may provide insight into the skills professionals should develop, the conferences they should attend, or the industry knowledge they should acquire, freelancers must rely on themselves for advanced education.
For those interested in freelancing, it's vital to stay current on industry trends, technical skills, career field networking opportunities, free and paid learning options.
Any specialties or niche expertise areas developed along the way will help freelancers to stand out from the pack of growing, enthusiastic professionals.
The Bottom Line
Freelance/gig work as a career is growing and, for professionals, that might mean venturing into the gig arena whether or not they intend to. There are a number of potential benefits and downsides to freelancing, so learn as much as possible about freelancing before making the leap. And know that there will be plenty of company if and when you do.
More About Contracting/Freelancing:
---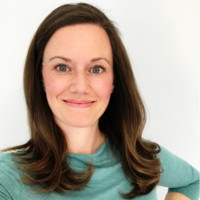 About the author…
Brie Weiler Reynolds is the Senior Career Specialist and Career Coach at FlexJobs.com. FlexJobs is the award-winning site for telecommuting and flexible jobs, listing thousands of pre-screened, legitimate, and professional-level work-from-home, flexible schedule, part-time, and freelance jobs. Brie and her colleagues provide career coaching and resume reviews through the FlexJobs Career Coaching program. Find Brie on LinkedIn and follow @briewreynolds on Twitter.
More about this author…