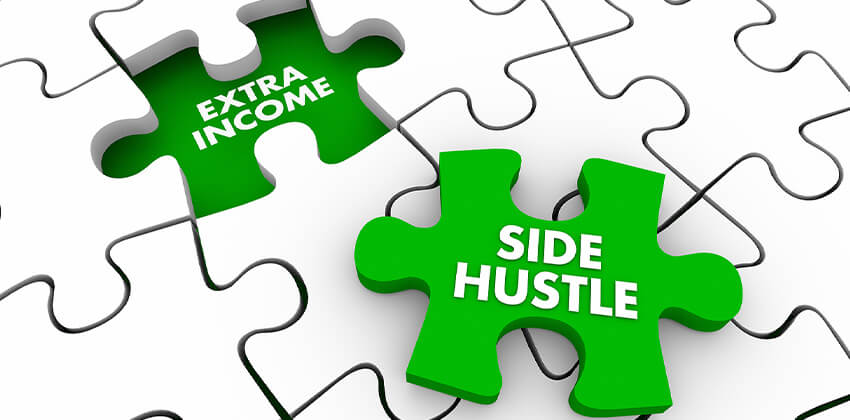 If you've been toying with the idea of finding a second job to supplement your income, you're not alone.
In 2017, 4.2 million workers in the U.S. with full-time jobs had a second, part-time job, according to the U.S. Bureau of Labor Statistics' "Multiple jobholders by selected characteristics" report.
For reasons like paying off debt, saving for retirement or college, creating a savings nest egg, funding hobbies and travel, savings for holiday expenses, or even giving to charities, people often seek out supplemental jobs that they can do on the side in addition to their full-time work.
But, while finding options for second jobs isn't necessarily difficult, there are several issues to consider.
Fitting a Second Job Into Your Life
If you're already working full-time, the biggest concern is probably how to fit a second job into your already full daily schedule.
To figure out how to fit a second job into your schedule, here are two of the first steps you should take before you start searching for opportunities:
1. Assess your needs and abilities.
If you have additional responsibilities and obligations outside of your full-time job, they're going to cut into the amount of time you can realistically devote to a second job.
Ask yourself questions like:
How many hours are you able to devote to a second job?
What sorts of work would I like to do, or am I able to do on the side?
How much money am I hoping to bring in with a second job?
Do I need steady part-time work, or would freelance or occasional projects be an option?
Your answers to these questions will help you focus your search.
2. Talk to other people who work second jobs, and do your research.
People who are already supplementing their incomes with second jobs will be able to give you a realistic idea of what you're getting yourself into, and they can help you avoid common pitfalls and obstacles. If you personally don't know anyone who does this, the Internet is awash with (mostly) helpful articles featuring advice from people working two or more jobs.
The good news is that, as flexible and remote job options are growing, it's also more possible to work a second job from your home, or to find a supplemental income job with a flexible schedule. By targeting remote, telecommuting, and flexible schedule jobs in your search, you're more likely to find second jobs that fit your needs.
Finding a Freelance Job That Works for You
At FlexJobs, our team regularly analyzes the job listings in our database to find common jobs in different categories.
For supplemental income jobs, FlexJobs researchers have identified several types of jobs that are often available, and that fit a wide variety of career interests and professional backgrounds.
These are the most common and flexible supplemental income jobs:
Tutoring can be done remotely from home or in person for local organizations. Additionally, your skills can be used to tutor primary or secondary children and college-level students as well. Many organizations seek tutors year-round and for various subjects.
These positions can come in a number of forms including remote, part-time, and freelance. You might create online content for blogs, write news-based articles, or contribute to business and education documents.
Individuals and businesses hire consultants for a range of projects including design, education, healthcare, business, and IT. Consultants work on a project-to-project basis, and may work on-site or from home.
Data entry jobs are available for people who enjoy working with details and research, and these roles are typically very flexible, allowing people to set their own hours, or work alternative schedules outside the typical 9-5 work day.
In this role, outgoing and self-motivated people may find a good supplemental income job. Companies hire brand ambassadors to create buzz surrounding their products and services. These roles are typically done at various on-site locations.
Bilingual speakers will find interpretation and translation jobs as excellent options for income supplementation. Remote and flexible, interpreters are hired to provide communication services for a huge variety of industries, including medical/health, business, and finance.
People with excellent typing skills and a keen attention to detail may be well-suited for transcription jobs. Typically, these jobs are remote positions that require the transcriptionist to listen to audio and video recordings, transcribing what is said.
Social Media and Search Engine Evaluator
These part-time, remote positions are for people who have a good amount of experience using social media and searching the internet (not professionally). Social Media and Search Engine Evaluators are hired to help improve the relevancy of search engine results and news feeds for client companies.
Customer Service Representative
More companies are hiring people with excellent communication skills for flexible and part-time customer service roles that can be done from home. These typically involve taking in-bound calls, assisting callers with questions and issues, and sometimes the jobs have a sales component.
Bottom Line on Second Jobs
Many of these jobs may be done from home which makes fitting them with a full-time job easier, particularly for parents. However, different employers have different requirements, so use the list above and your answers to the two questions as a starting point. You may find a job that's not on this list works best for you.
More About Contracting/Freelancing:
---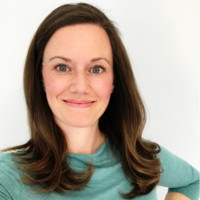 About the author…
Brie Weiler Reynolds is the Senior Career Specialist and Career Coach at FlexJobs.com. FlexJobs is the award-winning site for telecommuting and flexible jobs, listing thousands of pre-screened, legitimate, and professional-level work-from-home, flexible schedule, part-time, and freelance jobs. Brie and her colleagues provide career coaching and resume reviews through the FlexJobs Career Coaching program. Find Brie on LinkedIn and follow @briewreynolds on Twitter.
More about this author…