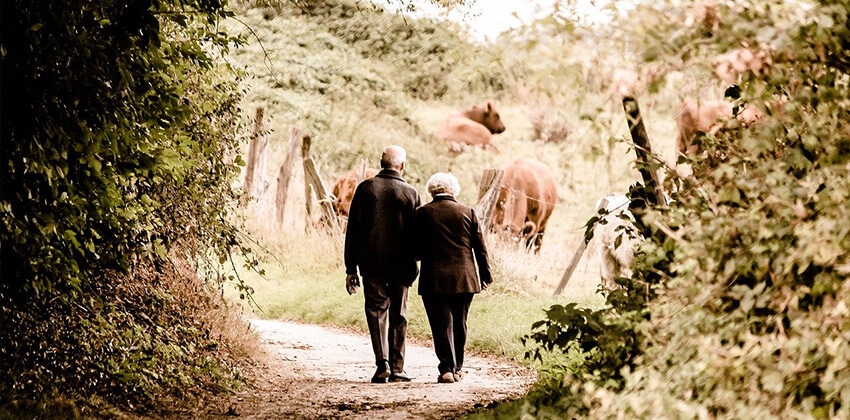 When it comes to working in retirement, flexibility is the name of the game.
According to a paper by the National Bureau of Economic Research, the number one perk older workers want is flexibility.
Over thirty percent of people would keep working past age 70 if they had flexible work options. Without those options? Only 17% say they'd keep working.
If you'd like to work well into retirement but would prefer to work from home rather than commute to an office, you're not alone.
Across all age groups, the top flexible work option desired by professionals at all levels is remote work, according to a FlexJobs survey of more than 7,000 professionals.
And because remote work has grown so much — 91% in the last 10 years — there are more opportunities than ever to continue your career from the comfort of home.
But how, exactly, does one go about starting to work from home? There are so many ways to approach remote work in retirement, so let's break down all the options.
Types of Remote Work for Retirees
Remote work can be found in two main forms: traditional employee jobs with full- or part-time schedules and freelance or contract jobs. Let's define what each of those look like.
  Employee Jobs with Full- or Part-Time Schedules  
In a remote job where you're an employee, you're treated just as you would be if you worked in an office for an employer. The pay would come in the form of an hourly rate or salary with regular pay schedules.
Whether you're working remotely in a professional career field like finance, or something more scaled down like part-time retail (yes, remote retail jobs do exist!) you will likely be working as part of a team.
Depending on the scope of the job and the size of the employer, you may be eligible for benefits like health insurance and paid vacation time. The main difference between this and a more traditional on-site employee role is only your location, since you'd be working from home.
  Freelance and Contract Remote Jobs  
The terms "freelance" and "contract" are used interchangeably, along with 1099, consultant, and other related words to mean that you're essentially working for yourself as a business-of-one, taking on projects from clients which are often companies. Remote work has opened up the option of freelancing to many people who otherwise might not have tried it.
Being a freelancer means you control your hours, your clients, your projects, and your work environment. But you're also responsible for paying employment taxes, sorting out your own business expenses, and providing your own health insurance, vacation time, and other benefits.
Also, as a freelancer, you may be paid for completing a project, rather than an hourly rate, so income does not always come in on a reliable schedule. There's a lot of freedom in freelancing, but also a lot of added responsibility.
Finding Remote Employee or Freelance Jobs
Remote jobs come in a huge variety of forms.
Seven of the fastest growing remote job fields in 2020 include:
Art and creative
Bookkeeping
Internet and ecommerce
K-12 education
Graphic design
Translation
Math and economics
Each of these categories saw remote job listings grow more than 40% this year.
The 10 most common remote job titles are:
Accountant
Engineer (civil, mechanical, electrical, etc.)
Teacher or faculty
Writer, consultant
Program manager
Project manager
Customer service representative
Business development manager
Account manager or executive.
And the companies hiring the most remote workers come from a huge variety of industries such as:
Computer and IT
Medical and health
Sales
Education and training
Customer service
Accounting and finance
Human resources
Some of the more well-known remote-friendly companies are:
UnitedHealth Group
Williams-Sonoma
Intuit
Amazon
Hilton
Salesforce
Johnson & Johnson
Whether you want to be an employee or a freelancer as a remote worker (or you might be open to either scenario), there are two main ways to find remote jobs.
  Online Searching  
Job search websites specializing in remote work have become more common. Sites like FlexJobs and Remote.co focus on professional-level remote jobs that are offered after a typical job application process. Upwork and Fiverr offer very short-term freelance project work and quick jobs in a bidding-style platform. For a full list of online sources for remote work, the training platform, Skillcrush, offers a list of the 25+ Best Sites for Finding Remote Work, which is updated annually.
  Previous Employers  
Some people have success reaching out to former employers and professional contacts to inquire about opportunities to contribute in a remote capacity. It's worth reaching out via LinkedIn or email to inquire about projects that need additional support, or if there's the chance to fill in for someone who's on leave or an extended vacation.
It's also worth staying connected to professional associations or groups you have been a part of during your career. Personal connections are often involved in landing a job of any sort, including remote jobs.
Applying for Remote Jobs
Resumes and cover letters for remote jobs should address a few key points (in addition to your qualifications for the actual job) to demonstrate that you'd be a productive, trustworthy remote worker.
  Previous Remote Experience  
If you have ever worked remotely before, even occasionally, note that on your resume and in your cover letters. This also includes if you have worked a lot at a distance from other folks. For example, you may have worked in a different location from team members, relying primarily on phone, email, and web conferencing to collaborate and accomplish your work.
  Remote-Friendly Skills  
Employers also want to hire remote workers who have outstanding written and verbal communication skills, especially across phone, email, online chat or instant messenger, and other digital mediums. Other skills that make you stand out as a trustworthy remote worker are time and task management, the ability to focus, and being comfortable with technology and basic troubleshooting.
  Digital Communication Tools  
On your resume, include a Technical Skills section that lists any digital platforms you're familiar with. GoToMeeting, Slack, Google Drive (Docs, Sheets, Slides), Zoom, and Skype are some of the most popular tools used by remote companies. This section should also list programs and digital services you're familiar with such as Microsoft Office Suite, Salesforce, computer programming languages, and anything else that shows you're technologically savvy and up to date.
The Bottom Line:
Because it provides people with the chance to stay professionally active and earn an income without having to commute to an office, remote work is increasingly a good option for working in retirement.
Are you looking for a remote, work-from-home, or flexible job? Visit our partner site FlexJobs to find verified jobs in many different categories, including remote project manager jobs, interior design jobs, typing jobs, remote fashion jobs, and more.
More About Contracting/Freelancing:
---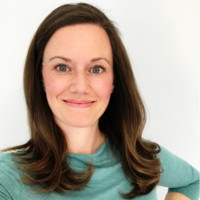 About the author…
Brie Weiler Reynolds is the Senior Career Specialist and Career Coach at FlexJobs.com. FlexJobs is the award-winning site for telecommuting and flexible jobs, listing thousands of pre-screened, legitimate, and professional-level work-from-home, flexible schedule, part-time, and freelance jobs. Brie and her colleagues provide career coaching and resume reviews through the FlexJobs Career Coaching program. Find Brie on LinkedIn and follow @briewreynolds on Twitter.
More about this author…