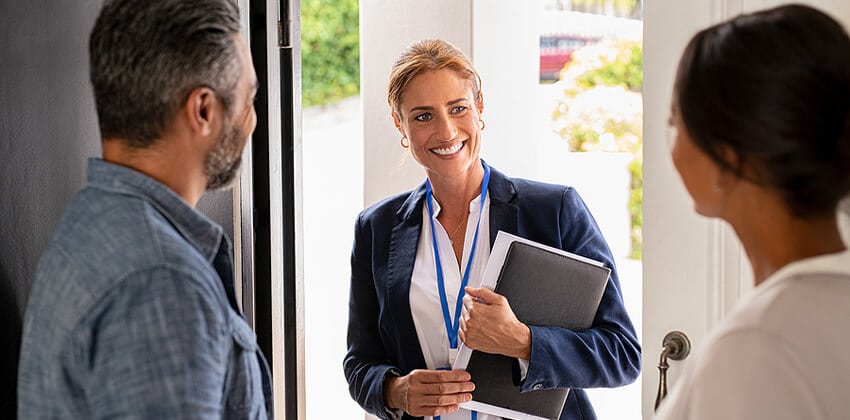 Consulting is one of those career field buzzwords that is a bit vague and undefined.
It sounds as though almost anyone can start a career as a consultant, but what does that mean, exactly? And how do people typically get started as freelance consultants?
To begin, let's define what consulting is, and who typically does it. It's a vague word because of what it describes:
Essentially, consultants are people with particular areas of expertise, and they're found in almost every career field. Freelance consultants are hired by companies and organizations to tackle problems and provide solutions.
They might help map out a company's next strategic market move, or assist in figuring out a shift in the company's operating processes to make them more productive or streamlined.
Simply put, consultants provide an outsider's perspective to help companies and organizations in their particular area of expertise.
Is Freelance Consulting Right for You?
Wondering if you've reached that point in your own career? Ask yourself these questions:
Do I enjoy being relied on by other people in a professional capacity?
What is my area of expertise, or which subject(s) would I feel comfortable consulting on?
Am I naturally prone to helping teach people, or guide people, through processes and information that I understand better than they?
Do I have any certifications or qualifications that set me apart from other people in my field?
Do I have a network of people through which I might find consulting work?
Is influencing other people and providing my professional opinion something I enjoy?
Am I ready to be responsible for my own business, including taxes, invoicing, benefits, and finding a steady stream of income to support myself and/or my family or dependents?
If you answered yes to most of the questions above, freelance consulting might be a good possibility for you. Your next step is to choose the best route for you to take to launch your new career.
4 Routes to Your Freelance Consulting Business
Depending on a person's needs, both personal and professional, each of these routes has merits and downsides:
1. Build up a resume as a traditional employee, and then go solo as a full-time freelance consultant.
Rosetta Thurman, president of Thurman Consulting, took this route when she started feeling that her full-time job just wasn't challenging enough.
"What helped was that before I even submitted my resignation letter, I had already secured two contracts that provided a guaranteed stream of work for a defined amount of time," she explained in the IdealistCareers.org article, "Why I quit my full-time job to start a new career as a consultant."
2. Take on freelance clients while working full-time.
Jess Eddy, a user experience consultant based in New York City, explains that when she was still working full-time, she started picking up freelance clients on the side.
"I had a chance to really strut my stuff and take everything I've learned and try to do it myself. It was tiring but it gave me the chance to walk before running. To test what it was like to work with clients but also have my very big safety net of a full-time job," she wrote in the blog on her website JessEddy.com.
3. Decide to shift your professional life, leaving a full-time position for part-time or occasional consulting work.
When Heather A. decided to go back to work after being a stay-at-home mom for over two years, she knew she didn't want a full-time work schedule.
As she described, "I was not ready to work full-time out of the house in a demanding job, like I had prior to becoming a parent," said Heather. Instead, she found three freelance, part-time jobs she could do from home.
4. Go to work for a consulting firm (either as a contractor or an employee).
This is a fairly common track for recent college graduates who join major consultancy operations in fields like accounting and finance, or business operations, but it's an option for professionals at all levels. In each industry, there are specialized consulting firms, so conduct research to find which of those hire people with your skills and background.
The Basic Requirements for Freelance Consulting
As you can see, people get into the freelance consulting business in a number of different ways, but the common thread is this:
Freelance consulting becomes a viable career option once a professional decides they have the expertise, experience, knowledge, skills, and connections to consult.
In reading a variety of people's stories on how they started freelance consulting, one theme became clear:
People who decide to become consultants feel a real passion for their subject of expertise. They are excited to help people and businesses with the knowledge they have and the passion they've cultivated.
If you're already feeling that sense of excitement and continuous curiosity in your own expertise area, you might just have the makings of a freelance consulting career.
More About Contracting/Freelancing:
---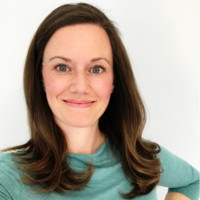 About the author…
Brie Weiler Reynolds is the Senior Career Specialist and Career Coach at FlexJobs.com. FlexJobs is the award-winning site for telecommuting and flexible jobs, listing thousands of pre-screened, legitimate, and professional-level work-from-home, flexible schedule, part-time, and freelance jobs. Brie and her colleagues provide career coaching and resume reviews through the FlexJobs Career Coaching program. Find Brie on LinkedIn and follow @briewreynolds on Twitter.
More about this author…