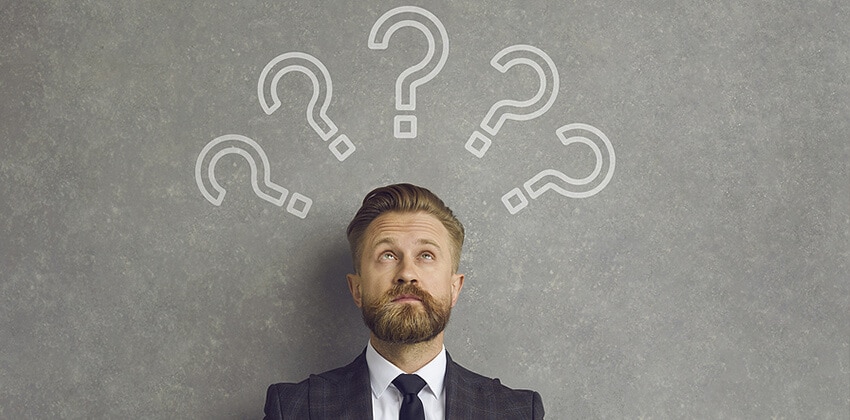 When you decide to be a contractor, you are making the decision to be in business for yourself.
At the forefront of the decision is your ability to grow the business while also growing revenue.
You need to consider multiple factors:
How many customers or clients can I serve?
Who will be my competition?
What is the market demand?
How will people find me?
How Many Customers or Clients Can You Serve?
If you have a service that you deliver in person yourself, the volume of business you can successfully support is most likely limited.
You probably cannot plan on serving hundreds of clients or customers per month. Realistically, you may only be able to work with five to ten or maybe even two to four clients per month.
With a limited volume of customers you can support, you need to consider higher pricing than the person who is able to contract with hundreds of customers per month.
Who/What Will Be Your Competition?
A big factor in your pricing is your competition. You need to know who else is doing the same work as you are doing, and if there is a form of technology that is competing with you.
Everyone who performs the same work is not necessarily your competition. You will set the standard for the work you do, and you cannot compete with people who deliver product or services that are inferior to the work that you create. They are not your competition.
Your competitors are the people who create work that is of the same value as your own.
You need to determine pricing by your standard of quality. This is hard because you need to have reached the point that you believe that you provide quality and not waiver from that belief when you are setting pricing or completing a contract.
What Is the Market Demand?
If your service is in high demand, you can have higher prices than you would if your service is not very popular.
However, this is also the opportunity to increase demand by using effective marketing.
Your marketing role is critical to the pricing structure.
If you can develop a service that people will contract for because it is so unique and they easily recognize the value from your marketing strategy, you can also control the pricing.
Jim Connolly, the marketing coach in the UK known for helping small businesses, suggests that you should consider becoming the person who solves problems in a more remarkable way than anyone else. He says, "Make doing business with you as interesting and rewarding for clients as possible."
How Will People Find You?
If people cannot find you, they will not do business with you. As you consider your pricing strategy, consider how you will draw the people to you. With social media in play, many contractors have a reach that they never had before in history.
Social Media for Marketing
You can market globally with little expense by using Twitter, Facebook, LinkedIn, and other social media, but you must learn how to do that.
Jumping into social media without a plan will yield few results. At the same time, you need to be consistent in delivering that plan.
Many people get started in social media, some with a great plan and great skills, but then they get busy and they slow down or stop their marketing. When they do that, social media fails.
For social media marketing to work, you have to have a consistent presence.
As a solo entrepreneur, freelancer, or contract worker, remaining consistent on social media can be extremely difficult. You can consider using help from an agency, a virtual assistant, or even hiring someone within your company to manage and execute your social media.
This means you must be sure of your message and also make sure that those you hire are either helping you create a marketable message or executing your marketing plan.
In essence, you will be hiring contractors to help you market your contracting business. You need to be assured of their credibility and reliability as much as your clients or customers will need to be assured of your credibility and reliability.
Traditional Marketing
Traditional means of marketing can be considered, but they will be a larger investment typically than launching a social media campaign. Radio and television will have offerings for smaller entities, but you need to know who their marketing reaches.
Even in today's market, you will be approached with multiple types of print media options, such as phone books, newspapers, restaurant place mats, and all sorts of name recognition approaches. It is easy to spend major dollars with little return. As you determine how to gain market share, make sure that you analyze costs and return for each endeavor.
Are you ready to make the leap into being a contract worker?
Bottom Line
Consider these factors as you consider your future. Even if you jump from one long-term contract to another one with a single client/employer each time, you need to understand your service, your competition, and your pricing. You also need to make sure your business "pipeline" provides a constant stream of revenue.
More About Contracting/Freelancing:
---
About this author…
Job-Hunt's Freelancing and Contracting Expert Julie Walraven is a Certified Master Resume Writer and Certified Professional Resume Writer. She is owner of DesignResumes.com and has been helping people with their job searching since 1983. During that timeframe she has helped job seekers find employment as contractors, and she has acted as a contractor herself for many years, so she brings experience and a depth of knowledge to this topic. Follow Julie on Twitter @JulieWalraven.